Thinking of buying a new smartphone? Perhaps you want to upgrade to something with more features. Or a different OS. Worried if it'll fit your budget? Maybe you should go for a pre-owned device. We can almost hear you say – "But there are so many problems one faces when buying a used phone! Right?"

You can't know for sure if the phone is in good working condition. Is the battery functioning properly? Can you click good pictures with it? And how is the internal storage? Does the vibrator work okay on the silent mode? That's a lot of questions.
We have an answer – QuikrScanner. Period.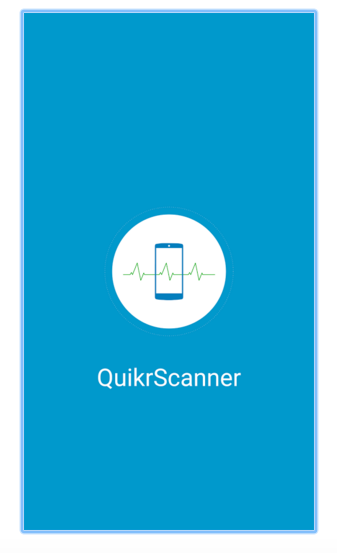 We've recently launched QuikrScanner – it'll help you thoroughly check the performance and feature quality of mobile phones available for sale on Quikr. Without the hassle of personal inspection. From wherever you are. You don't even need to visit the seller. We'll handle it for you. This app will verify the working condition of the phone and give you an all-rounded QuikrScanner report.  
The market for second-hand smartphones is big. And growing bigger. This app is a much needed solution. Our aim is to make inspection easy and reliable. We hope that this'll help users place more trust and credibility in online transactions for second-hand mobiles.
QuikrScanner will give you exactly the information you need to make a purchase decision. Crisp, clear and powerful equals no-nonsense. We care about our users, and this is our way of ensuring that your experience is smooth, convenient and hassle-free.
If you're a seller, this is how you can use QuikrScanner to your advantage. Post an ad on Quikr for a used Android phone. Quikr will generate a one-time password i.e. OTP for you. To use the QuikrScanner app, you'll need to input this OTP.
Once you've done that, your mobile phone will be tested on 40 different criteria. Here's a glimpse at some of the important tests available in the QuikrScanner app –
1. Orientation (Tilt)
2. Internal Storage
3. Vibrator
4. Accelerometer
5. Network
6. Wi-fi
7. Sound
8. Rear camera
9. Battery
10. Front camera
11. Microphone
12. Touch
13. Autofocus
14. USB charging port
15. Headphone jack
16. NFC
17. Bluetooth
18. Flash
19. Rotation
20. Infrared Emitter

Here's a look at the QuikrScanner app in action!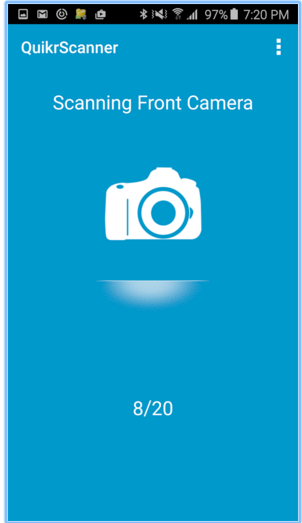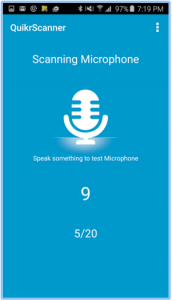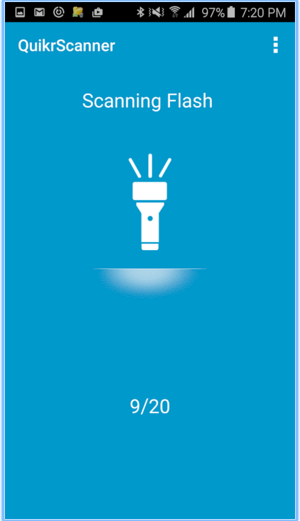 Once the testing is complete, the app will produce a score which reflects the condition of your device. You can now share the QuikrScanner report alongside your ad.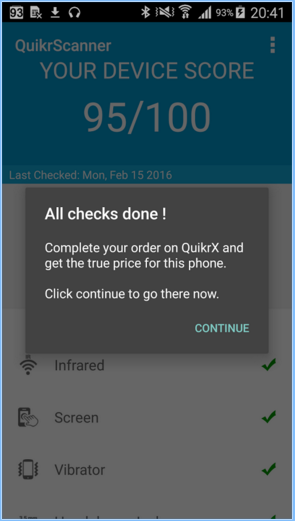 Meanwhile, you can even use thirteen of these tests in the Quikr app. Embedded within the app itself, QuikrScanner will help you seamlessly share the quality of your phone. In turn, increasing the probability of a transaction.
We thank you for the immense support and trust that you've reposed in us. Here's another reason you should continue to cherish this loyalty. Once the QuikrScanner app was introduced, we received a great response. Today, more than 20% of the smartphone ads on Quikr come with a QuikrScanner report.
People want to be transparent and trustworthy in online transactions. And as always, we are here to help.