Chances are, that somewhere in your neighborhood, there is somebody who will be happy to buy that sofa you've been wanting to sell. And here you are, searching all over the city for a buyer who's willing to meet your asking price.
Enter the newest addition to the Quikr App – Meet "Nearby Localities". It makes the process of attracting a buyer easy, fluid and convenient.
Every city has its many nooks and crannies – neighborhoods or localities, call them what you like. No longer will you have to hunt by throwing out a wide net into the sea of buyers. While posting an ad, we'll bring you the localities closest to you. Making your search friendly and easy.
At Quikr, design and innovation happen through experiment, analysis of user input and of course countless iterations. When we imagined this feature, we didn't just create a mock-up and stick it on the wall. We wanted to experience the design and the real feel of the feature on device, just as you would.
How does this feature actually work?
This is what you'll need to do. While posting an ad, we'll surface the three localities closest to you. You can simply choose from them to see which buyers are residing near you.
In addition to that, when you post an ad using a certain location, that location will be marked as a "recently saved locality". So now, you can use it the next time too, without having to search for it.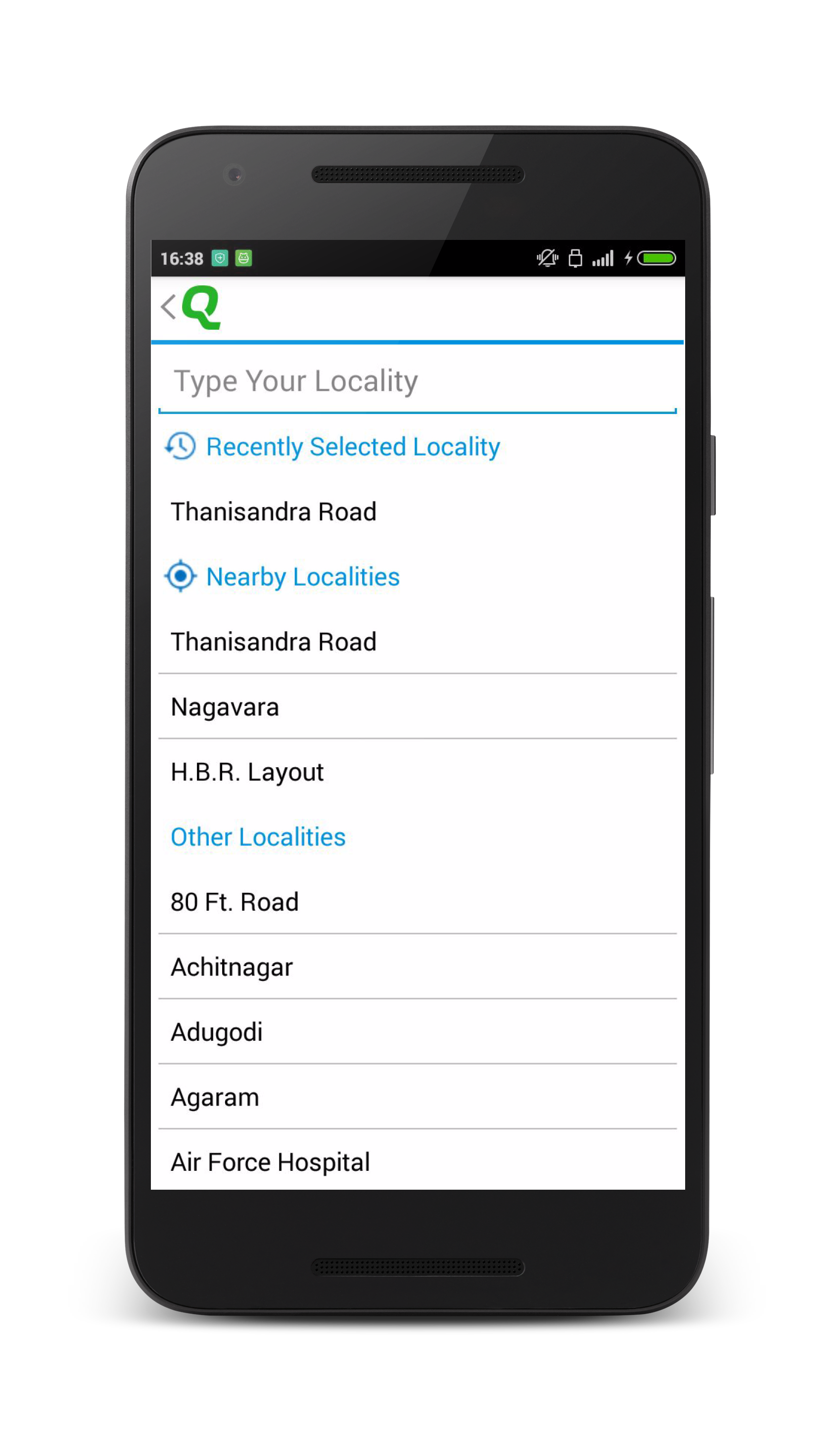 The "Nearby Localities" feature is a strong compliment to the existing user interface – It'll give you the power to post an ad and see the relevant prospects near you, without having to type in the names of the localities. Furthermore, we think and hope it'll give you the power to connect fast, and to buy or sell, even faster.
In the journey of building Quikr for our users, this is but one step. We have come much further than we ever thought we could. And our goal is to go even farther. The one thing that keeps us going – is how we can help you change your life for the better.
Download Quikr App for Android, Windows and iOS devices here