The COVID-19 outbreak and the ensuing lockdown have already had significant impacts on our lives. A return to how life was at the beginning of 2020 is quite some way off. At QuikrBazaar, we are leaving no stone unturned to ensure the safety of our staff as well as customers. We are making a huge push to ensure hygiene standards are being followed at every stage of the delivery process.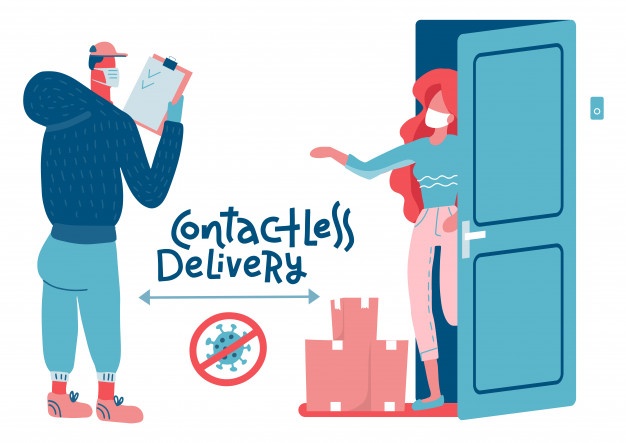 Steps Followed to Ensure Safer Delivery to Customers:

All delivery executives are trained to follow social distancing while making deliveries.
Delivery executives & drivers are being checked for symptoms before leaving the warehouse.
All deliveries are being done with minimum contact.
Disinfection of delivery vehicles is being done regularly.
Delivery partners are asked to share a daily self-declaration on their hygiene and health.
All the practices advised by WHO are followed at our warehouses to curb the spread of coronavirus.
We have set up hand washing and sanitization stations and are ensuring that our staff as well as delivery executives are using them regularly.  
We are also checking the body temperature of our staff as well as delivery executives on a daily basis.
Ensuring frequent communication using WhatsApp and other communication tools.
Displaying posters promoting respiratory hygiene at all our warehouses.
Restricting our staff in gathering in groups at all our warehouses.
Ensuring that no staff will touch any equipment without proper sanitization.
Since the situation demands all of us to keep safety and hygiene as first priority, we assure you that we are already following all safety norms that are required for a safe, yet smooth delivery to our customers. Here's the checklist that we follow for buyer and seller safety:
Contactless delivery and payment.
Cleaning of vehicles to be done twice daily.
No hotspot delivery.
Weekly health checkup for workers.
Training on safety and sanitization.
Keeping hand sanitizers handy.
Temperature check on a regular basis.
Using gloves, masks, and disinfection spray during delivery.
Providing emergency passes with company ID.