Looking to setup your new home? Or maybe you'd like to refresh your existing home decor? Now you can buy everything you ever wanted for your home on one platform – Quikr! What's exciting is that you can save oodles of your hard-earned money by purchasing 100% quality checked pre-owned furniture and decor items. How? Well, based on how tight your budget is, you can tick filters such as "Brand New", "Almost Like New", "Gently Used", "Unboxed", and "Heavily Used" to buy items that are 30-40% cheaper than market rates. You can also leverage Quikr's special payment partner offers or make your purchases during their sale season. So whether you're shopping for sofa sets, centre tables, bed sets, lamps, unique figurines, paintings, or antique clocks, you can get them all under one roof at bargain prices!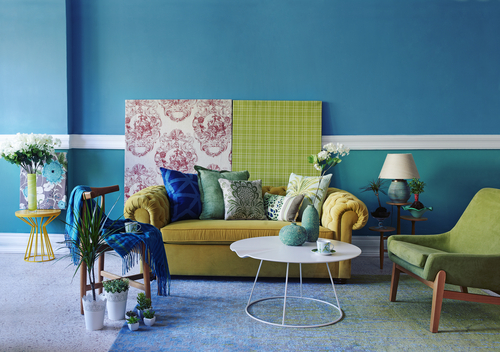 Furniture Essentials
You can find a slew of furniture pieces on Quikr, right from sleek leather couches, comfy bean bags, durable dinner tables, and handy shelves and cabinets to functional bed sets, large wardrobes, stand-alone almirahs, nifty shoe racks, and relaxing massage chairs. If you live in a compact apartment, select furniture that is collapsible; think sofa cum beds, folding tables and chairs, folding bed, and more. If you're big on functionality, then purchase furniture with ample storage space. As far as materials go, you can take your pick from all kinds, including authentic teak wood, mango wood, oak, sheesham, engineered wood, leather, faux leather, fabric, plastic, iron, glass, and steel.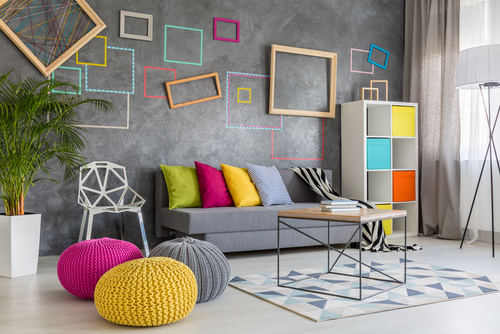 Enhance your Comfort
Don't leave your newly bought couch, diwan, and bed empty – make them more comfortable by adding mattresses, pillows, cushions, bed sheets, blankets, and quilts. You'll find a host of branded king- and queen-sized mattresses, which are made from a variety of materials including coir, spring, and memory foam. To pep up your decor, make sure that you choose sofa covers, pillow covers, cushion covers, and carpets and rugs that are not only beautifully designed but also match your home's colour scheme. If your setup is modern, pick covers, carpets, and rugs with geometric prints and abstract designs, and if your decor is conventional, you'll love ones with intricate embroidery work, traditional floral and peacock motifs, and bright Rajasthani prints. Protect your home from intense sunlight and keep it cool by putting up window blinds or solid or printed curtains woven from silk, satin or cotton.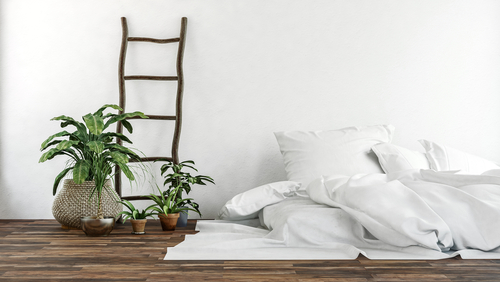 High on Utility
Stock your home well with items such as a stainless steel rack to neatly organize your kitchen utensils, a key holder so you never lose your keys, a drying rack for your wet clothes, and a bunch of useful storage containers. Quikr also offers handy products that prepare you for any eventuality, such as water drums and overhead plastic tanks in case of a water cut, steel drums, water purifiers, steam irons, ironing boards, torches, umbrellas, air fresheners, and folding step ladders.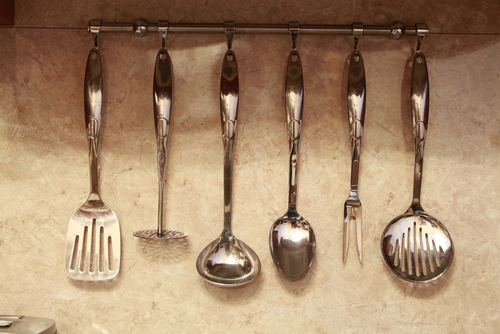 Stay Spiritual
Be in touch with your spiritual side by installing an elegantly carved yet robust temple that is crafted from genuine teak wood. If you don't have the space to even wall mount a temple, then you can choose to put up murals depicting various avatars of God such as Ganesha, Krishna, and Shiva. Smaller individual figures and idols are also available for those who would like to beautify their study table or a shelf with a pure, spiritual presence.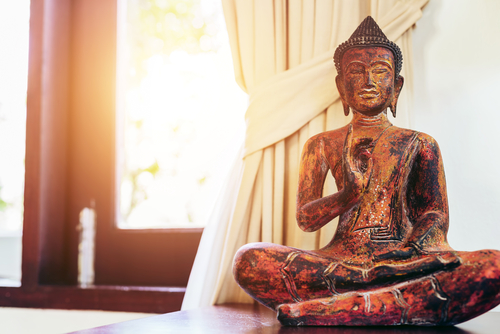 Art Up
Do you have an eye for art and beauty? Then you should set your creative and artistic side free while decorating, for you'll find a gorgeous array of wall art, wall hangings, paintings, figurines, vases, wallpapers on Quikr. If you're decorating modern home decor, then choose abstract pieces of art or 4k HD wallpapers to liven up things. Complement your traditional setup with classic vintage paintings, religious art representing the eternal love of Radha and Krishna, Kathakali paintings, or creative latkans and dreamcatchers.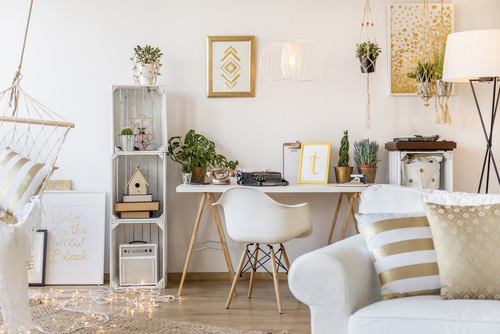 Let There Be Light
Your home decor will remain incomplete without the right kind of lighting. Make your living room more regal and impressive by putting up an antique chandelier with an ornate design. You can also hang pretty lights at corners to create an enchanting atmosphere, or you can highlight a particular piece of art with well-placed accent lighting. Party animals can check out a range of snazzy laser lights, while those who prefer more basic setups can browse through modern LED lamps and lights. No matter what kind of lighting requirement you have, be it for simple LED bulbs, fancy bedside lamps or elegant pedestal lamps, you'll definitely find it on Quikr.