Have you recently written the GMAT exam? Well, the time to pick universities and make applications has arrived. There is no dearth of good B-schools around the world and a choice that suits someone else may not be the best for you. You've put in a lot of hard work and money so far, so make a good choice and you are sure to gain big on the long term.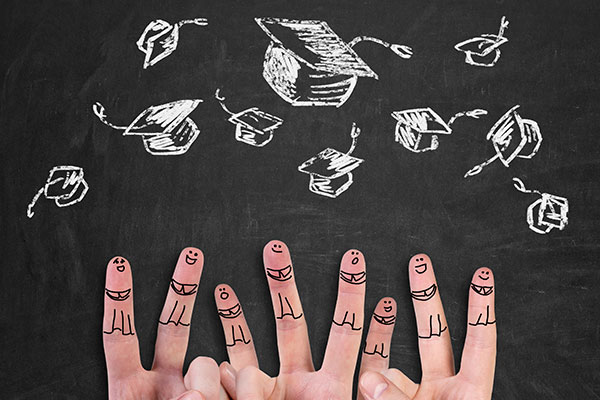 Here's an analysis of how some of the best global B-schools rank this year. In their latest rankings of MBA schools globally, Financial Times ranked colleges according to a variety of factors. Factors include those such as:
Value for money
Salary increase achieved by alumni in 3 years
Weighted salary of 3 years
School research rank
Alumni recommendation rank.
Now let's move on to the rankings!
Rank #1: INSEAD
According to the Financial Times, INSEAD tops all global B-schools, and it has held this position for the second consecutive year. This multi-campus, international business school has its headquarters in Fontainebleau, France. It has an Asia campus and a Middle-East campus as well.
INSEAD's strong international culture, accompanied by a 1-year programme, is what keeps it at the top the list. It has one of the most extensive and diverse alumni networks, and about 95% of its students and faculty is international. INSEAD has also consistently received accolades for offering value–for-money. Although fees are high, with a degree from INSEAD, you will be placed in a league of global job salaries that justify it.
Rank #2: Stanford University
Stanford Graduate School of Business rose from its 5th position in 2016 to 2nd position in 2017. Alumni of Stanford, based out of California, have the highest salaries, at an average of $195k per year. Stanford's top MBA programmes all pose similar outcomes in the rankings. Factors that helped them included career progress, prospective income, and career satisfaction.
Rank #3: The Wharton School of Business
Ranked number three globally by FT, this B-school is affiliated to the University of Pennsylvania.
This Philadelphia based Ivy League University scores a high rank among the top ten US B-schools almost every year.
Rank #4: Harvard University
According to the Financial Times, Harvard ranks 4th, dropping by two places. This is the first time in nine years that Harvard has been out of the top-three list.
A private Ivy League university in Cambridge, Massachusetts, Harvard has an acceptance rate of 11%. The average salary that MBA scholars earn after graduating from the college is $132k per year.
Rank #5: Judge School of Business
Judge School of Business jumped five places up to the fifth position this year. This is the first time that this B-school is in the top five displacing the London Business School in the UK.
Rank #6: London Business School (LBS)
Dropping three places to number six, this is LBS's lowest rank in 14 years. Affiliated to the university of London, LBS was the top business school in Europe in the 2015 FT business school ranking.
Rank #7: Chicago Booth
This University of Chicago Booth School of Business has a lower global rank this year. The school has been ranked eighth by FT.
Chicago Booth offers a variety of different MBA programmes, which helped with it's rank. Formats included full-time MBA, weekend MBA, evening MBA, and executive MBA programmes.
MIT Sloan, Kellogg, and Berkeley Haas are the other colleges in the top 10 list.
Which Business School Should You Choose?
INSEAD is the best out of the B-schools out there- the international diversity it offers is second to none. Stanford graduates have great career progression while Judge is a good low-cost option. Judge has a lower tuition fees among most colleges.
What Other Factors Should You Consider?
Making it to the top 10 B-schools is like a dream come true. If you are capable of getting selected to study at these schools, you have many options available to choose from. Global factors are quite important.
Canadian business schools are losing ground. There are only three that have managed to stay among the top 100 B-schools in the world. The Rotman School of Management and the Smith School of Business continue to top business school rankings globally.
Spanish and Australian schools are doing well too – there are quite a few that come within the top 50 B-schools of the world. Spain's IE Business School is ranked eighth.
Rutgers Business School, Moore School of Business, and WP Carey School of Business are some of the other schools in the US, that you can consider. If you want to study in the USA, you might want to rethink your plans. President Donald Trump's new announcement for H-1B visa holders makes it harder for Indians to get a job in the US.
Which B-school you apply for depends on your GMAT score to a great extent. Most top B-schools won't consider your application unless you score more than 99 percentile and have great work experience.
Most business course fees are justifiable only if you land up with a job that pays you well enough to repay loans. Once you do land a good job, you'll know that your MBA was worth it. Good luck!