Wooden laminate floors look beautiful, and can bring in a completely new look to your home when you switch to them. A little know-how and some tender care is all that you need to keep them well-maintained for years to come.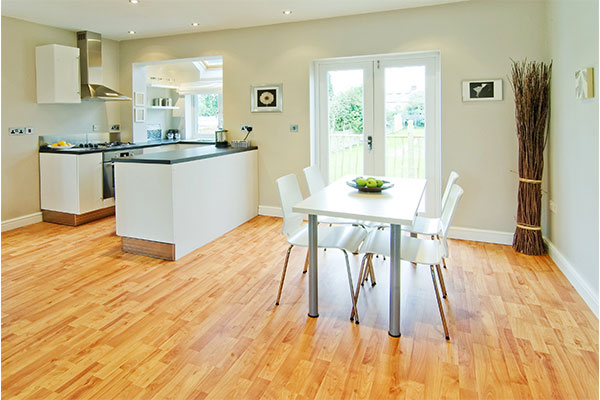 Read on to know more.
Cleaning Tips
1. Sweep The Floor Regularly
You can use a dust mop or a broom with soft bristles, to remove dirt. A laminate floor is supposed to be resistant to scratches, but excess dirt and hair lead to scratches nevertheless.
You can also use a suction-only vacuum cleaner for this purpose. Sweep along the direction the floor was laid – this will help you remove debris stuck between the grooves of the floor pieces.
2. In Case Of Spills
Clean the area immediately with a damp sponge or cloth. Make sure you don't let the liquid stay on the floor for a long time – this can damage the protective layer of the floor.  Use a dry cloth to soak up the excess water, if any.
3. Hot Water Baths
That's right. Your laminate floor also needs a 'hot water bath,' once every few months or so. This is considered the best way to clean laminate floors, as water is the mildest cleansing agent.
Use a sponge mop or a traditional model – but ensure to wring it out well before you use it. Don't forget to dry the floor – use a microfiber cloth for this.
4. Water + Vinegar = Shiny Floors
Another great way to clean laminate floors is by using a solution of water and vinegar.
Fill a spray bottle (1 liter) with 60 ml of vinegar, and let it rest. You can use this solution to remove stubborn stains. Spray the areas one at a time with the solution, and wipe off immediately with a soft cloth. Use another cloth to dry the laminate.
5. In Case Of Chewing Gum Or Wax
Use ice to harden these, and scrape them off immediately using a plastic knife. Be gentle, and make sure you don't end up scratching that beautiful, shiny floor. Wipe the area with a soft damp cloth once you're done.
6. Oil, Tar, And Marker Stains
Use acetone-based nail polish remover to remove these.
Maintenance Tips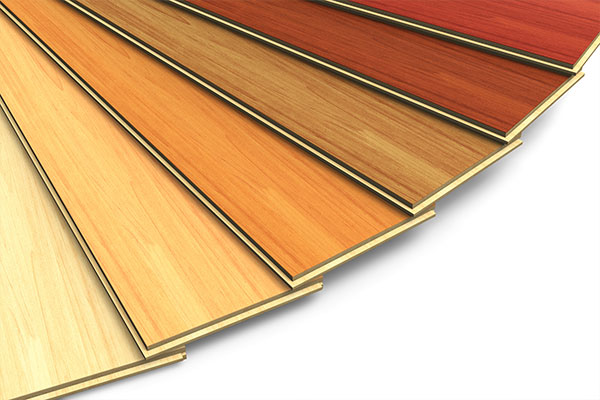 1. Wooden laminate floors need protection from the harmful UV rays of the sun – use protective covering on your windows to keep direct sunlight away. Rearrange furniture and rugs occasionally to help your floor 'age' evenly.
2. Place floor mats at the entrance; these trap dirt and debris from feet and footwear.
3. You can also consider investing in protective pads and floor mats to put under heavy furniture, for some added protection.
Things To Avoid
1. Polish, wax, soaps, oils, detergents, and varnish.
2. Power cleaners, steam cleaners, and spray mops.
3. Spraying cleaner on the floor. Instead, spray it on a sponge or a soft cloth, and then apply on the floor.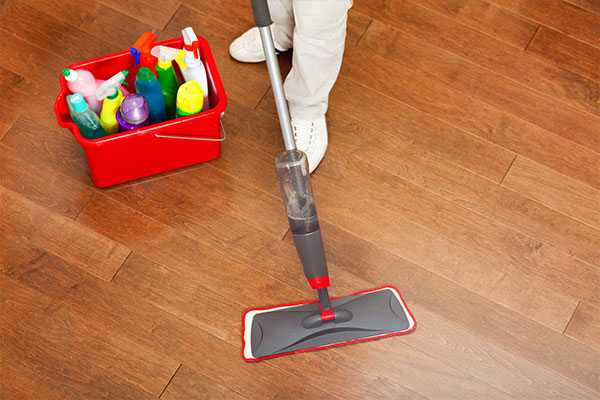 Cleaning and maintaining laminate floors is bound to get a little easier with these tips. Use these to get your flooring to look like it did the day it was installed.  You can also consider professional help every so often.