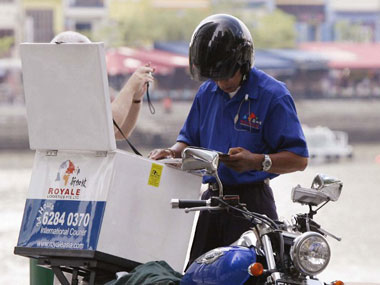 Delivery boy jobs mainly include on-road work. They act as the final link between the business and the customer. So, hiring the right person to represent your business on the front lines is vital.
With e-commerce steadily gaining ground in India, the need for delivery services in business has increased significantly. In June 2015, it was estimated that India has around 354 million Internet users and several start ups are partnering up with companies that specialise in courier services to cater to these customers.
The drawback of acquiring the services of delivery agencies is that they might find it difficult to represent your company appropriately since they don't possess extensive knowledge about your products, services, and policies.
Hiring in-house delivery executives makes everything that much simpler. But, there's seemingly no end to the number of people who want to work in this role. So how do you screen for the best candidates?
If you're looking to recruit delivery personnel for your startup, here's a list of requirements you should keep in mind.
The DL Deal
This is a prerequisite for any delivery driver. Forget formal education and degrees. If they have a driver's licence, they're pretty much good to go.
Look for drivers who have licenses that are valid throughout India. Depending on the type of machinery your driver is going to be operating, it is crucial to check whether or not they have permission to drive Heavy Motor Vehicles (HMV). In such cases, looking for a candidate who is a truck driver is advisable.
However, delivery vans are classified under Light Motor Vehicles (LMV), and a standard driving license will suffice.
There's a catch to this though. Read on.
A Clean Slate
Someone with a driver's license isn't necessarily a good driver. This is especially true because, sometimes, the driver's test is simply too easy and almost anyone can get through.
The applicant should be required to submit their driving history record, which can be acquired by them from the Regional Transport Office (RTO). Ensure that they have no tickets to their name and you'll minimise risk.
Setting up your own test would also be helpful to gauge the capabilities of the driver first-hand.
Polite Patience Is Prerequisite
The job of a delivery person requires them to talk to customers repeatedly throughout the day. The driver should be able to remain consistently polite and answer any queries that the customer has.
For example, if the customer is unhappy with the product or wishes to apply for an after sales program, the delivery driver should know how to handle the situation.
They should also have a decent grasp of the English language since it's widely spoken in India. The ability to communicate in one or more of the local languages is a necessity as well.
B.Y.O.B – Bring Your Own Bike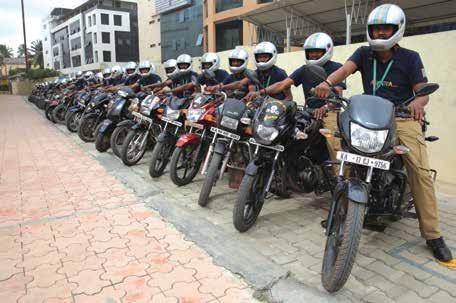 Delivery personnel who possess a vehicle of their own are a boon, especially to startups that don't have funds to purchase and provide their own vehicles.
Also, owning a vehicle is an indicator that they're familiar with the city's roads, which could translate to reduced fuel costs and better delivery times.
Number Crunching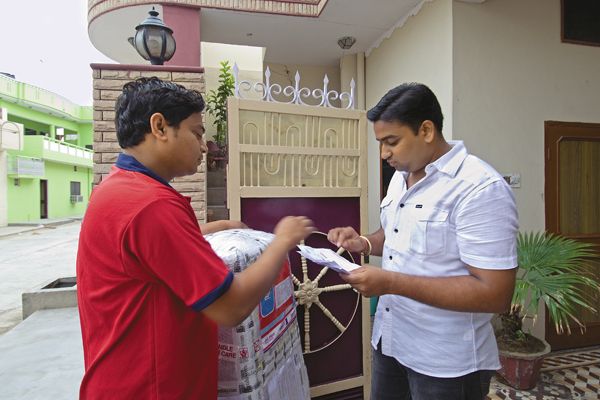 Delivery jobs that offer cash-on-delivery services require the delivery executive to be able to accept payments from customers, as well as handle other relevant documentation. The ability to quickly perform simple calculations on the fly is a handy skill to have.
With the ever-increasing number of Internet users, the volume of online sales has seen unprecedented growth recently, and this is only going to keep growing both in scope and volume.
This calls for top-notch delivery executives who can forge bonds between the company and its customers. Now that you know what you're looking for, get ahead of the competition by recruiting the best delivery personnel.
Wondering how to reach potential candidates? Post a job listing on Quikr in just 30 seconds!
Also read related post on Advantages Of Working As A Delivery Boy .
Download Quikr App for Android, Windows and iOS devices here.