Quikr is your doorway to connecting with the people who have what you need or need what you have. The idea behind our work is to make a dent, if possible, in the Universe of our users. To be a crisp and clear value-addition in your life. This time, we decided to bring you a way to attract even more responses than before, when you post an ad on Quikr.
For instance, if you want to sell an old but well-functioning gadget, or a bicycle you no longer use or even a piece of wall art, we will give you the tools you need to make it happen.
Let's take an example then. You've drafted and published an ad. You've shared the relevant description and photographs. But in the first 24 hours, you do not get enough responses.
A buyer will contact you only if you seem accessible. So we reimagined Quikr to help you with just that.
With Quikr, you can now –
Share your availability to chat, which will enable a prospect to simply reach out and start a conversation.
Share your location, which will add value in terms of convenience and comfort in a possible transaction.
Our aim is to help you solve concrete problems and improve your experience. When you make yourself easy to reach, your ad will get more exposure. In turn, you will have more prospects to choose from. What next? A fast and smooth transaction. In a word, it can only mean one thing – Ka-ching!
Meet Rahul, a Quikr user just like you. He wanted to sell an old laptop. He did what anybody in his place would have done. He posted a detailed ad with the relevant photos.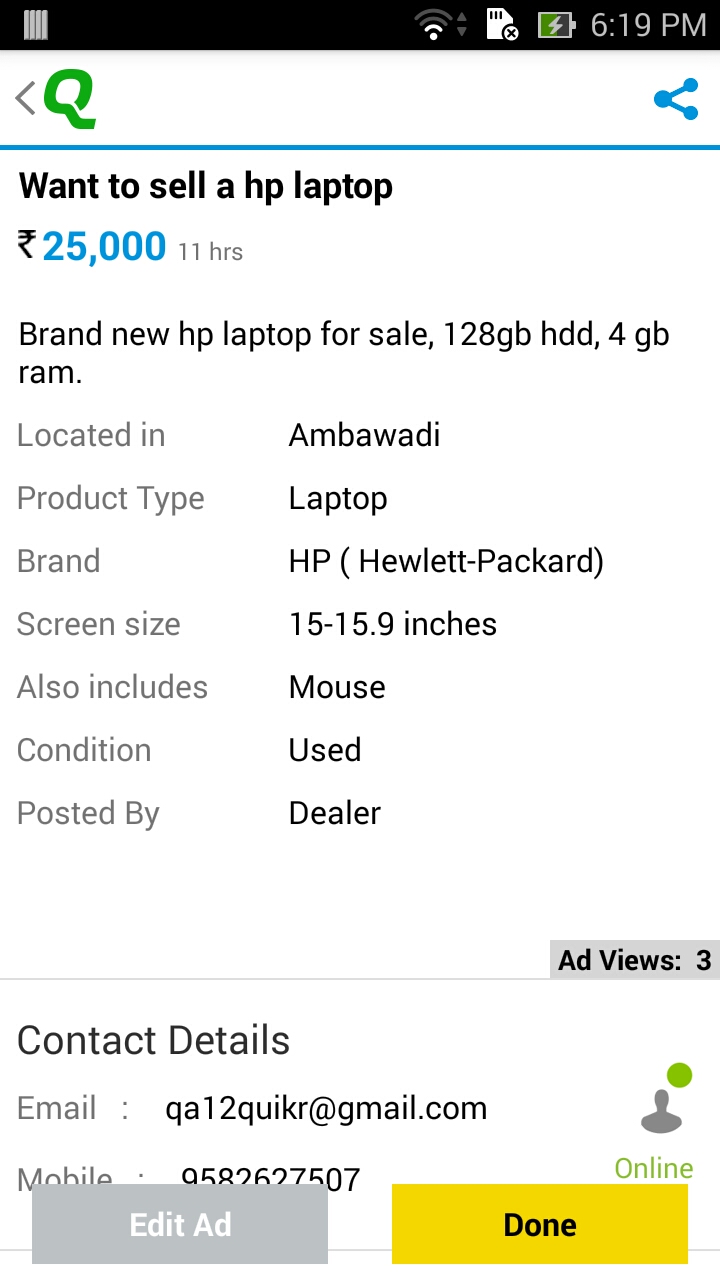 After all the trouble he went to, only one buyer got in touch with him.
Then there's Neha, another Quikr user who's actually looking for a second-hand laptop. She saw Rahul's listing but did not contact him. He was neither available to chat nor did he share his location.
A day later, Rahul gets a notification from Quikr about how he can "Get More Responses". Here's how –
Step#1 He makes himself available to chat.
Step#2 He provides details about his location.
Now, when Neha is on the lookout for a bargain, she views Rahul's listing right at the top. Guess what? They closed the deal a day later. Piece of cake.
It is interesting how for every 100 people, 75 choose to share these simple details. Based on this data, people attract more replies to their ads and in turn, close deals much faster. Additionally, you can select this option whenever you want to from the "My Ads" section.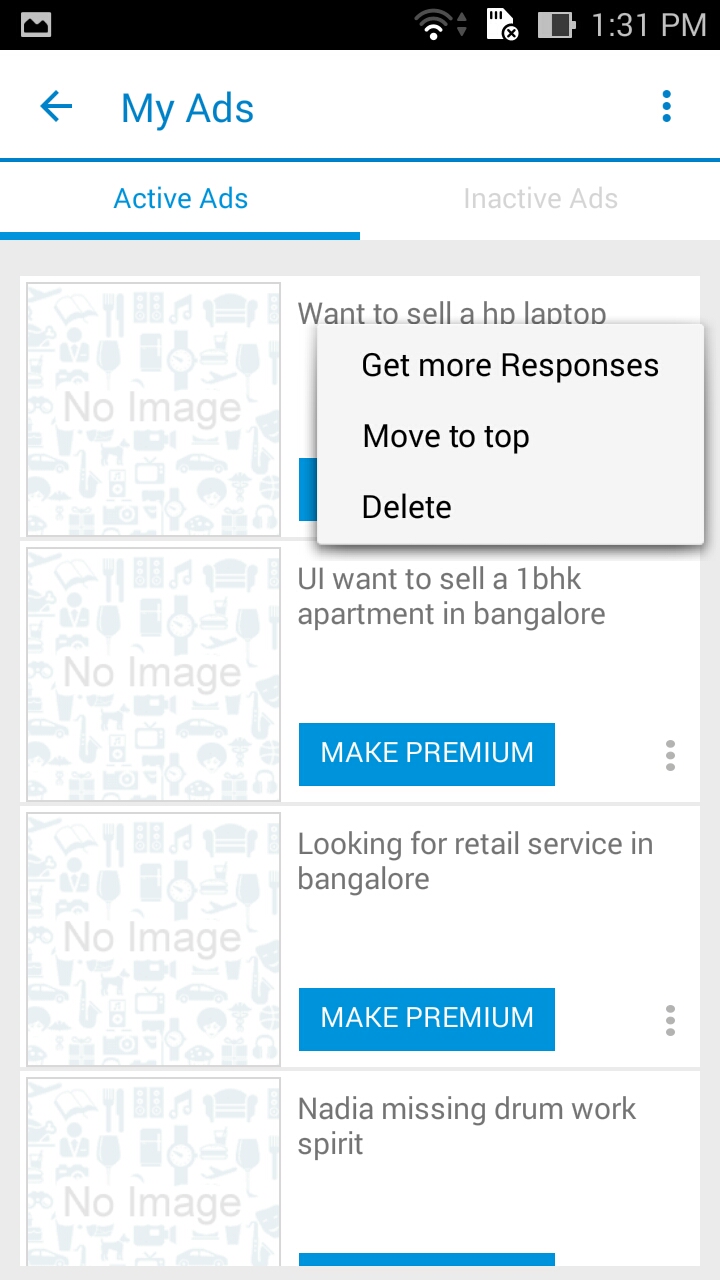 Need we say more? The thought of buyers clamouring to get your attention… should get your adrenaline pumping. Think Quikr. Sell Quikr. Seamlessly and at your convenience.