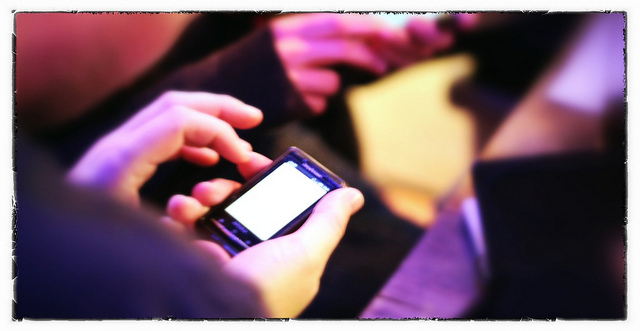 So you've bought a smartphone. Congratulations!
What's wrong? Miss your old phone?
Don't worry. It happens to all of us.
Getting used to new things takes time. You could buy a smartphone online, the best of the lot, and it still won't feel like your phone for a good while. The functioning, the interface, the files and apps, all of it will feel foreign at first.
This is why personalising your smartphone is practically a rite of passage. Here's a list of apps to make that new smartphone feel completely yours:
Put A Ring On It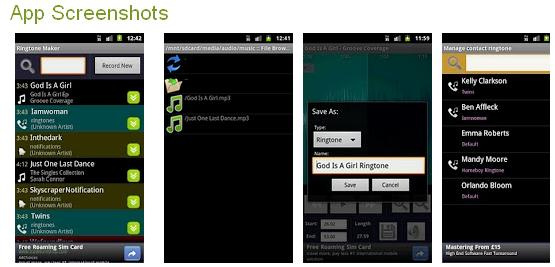 One of the first things you should do when you get a new phone is to set your ringtone. After all, people are likely to hear your phone before they get a look at it. Most smartphone come pre-loaded with standard ringtones, but who ever actually uses those?
Instead, use an app like Ringtone Maker.
The app lets you take just about any mp3, waav, aac/mp4, and 3gpp/amr file and choose the starting and ending point of the audio clip you want to use as a ringtone. So if you want your ringtone to be just the guitar solo of that one song, or that bit with the flute in another, now you can have it.
Skin Deep
Your new smartphone may have all the right specs but, at the end of the day, you want to be looking at something pretty.
The look and feel of the user interface contributes to your experience, so you want to make sure that your theme is a good one.
Looking through all the available themes can take a while, so use Theme Chooser themes instead. It's a handy app that lists all the available themes for download, and lets you preview them, which makes the entire process so much easier.
Music To Your Ears
A smartphone often doubles up as a music player for most people. The pre-loaded app on your phone may do a decent job, but there's no reason for you to make do with what's already there.
A favourite among smartphone users is doubleTwist, an app that is not only a fantastic music player, but also helps you sync your Android with your iTunes library. The app has an equalizer, a great interface, and a What's Next list that eliminates the suspense of what the next song is when it's on shuffle. Managing your music and podcasts has never been easier.
Breaking The News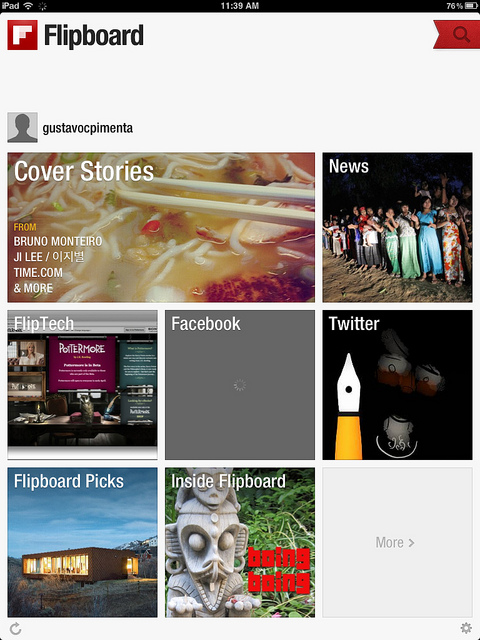 Reading an actual, physical newspaper is a luxury nowadays. WIth how busy you are, the only way you can stay caught up with all the news is if you can take a quick look at your phone when you're commuting.
The most talked-about news app in recent times is Flipboard, which builds on your social networks, your favourite news sources, and blogs, and organises them into a magazine layout for easy readability.
One For The Books
When you're trying to travel light, books are not the best things to carry along. Choosing just one book to take with you is every bookworm's nightmare, but it doesn't have to be.
There are a number of apps for smartphones that facilitate reading, and among the best is the Aldiko Book Reader, which is highly customisable. From tagging and bookmarking to dictionary support, the app has a number of features that really enhance the reading experience.
Taking Note
Everyone needs to jot something down at some point, even if it's just a grocery list.
Since you're likely to have your phone with you all the times, it's just easier to use it for notes, with the Evernote app. An extremely versatile app, Evernote lets you jot notes, record audio for reference, save articles or funny gifs you saw online with its web clipper, and so much more. All your notes can be easily organised into notebooks, and you can add tags for easy reference. Never forget anything again.
And there you have it. The best apps to help you get used to your new phone, and tailor it to your needs. Get started on personalising your smartphone right away! To know more about other useful smartphone features click here.