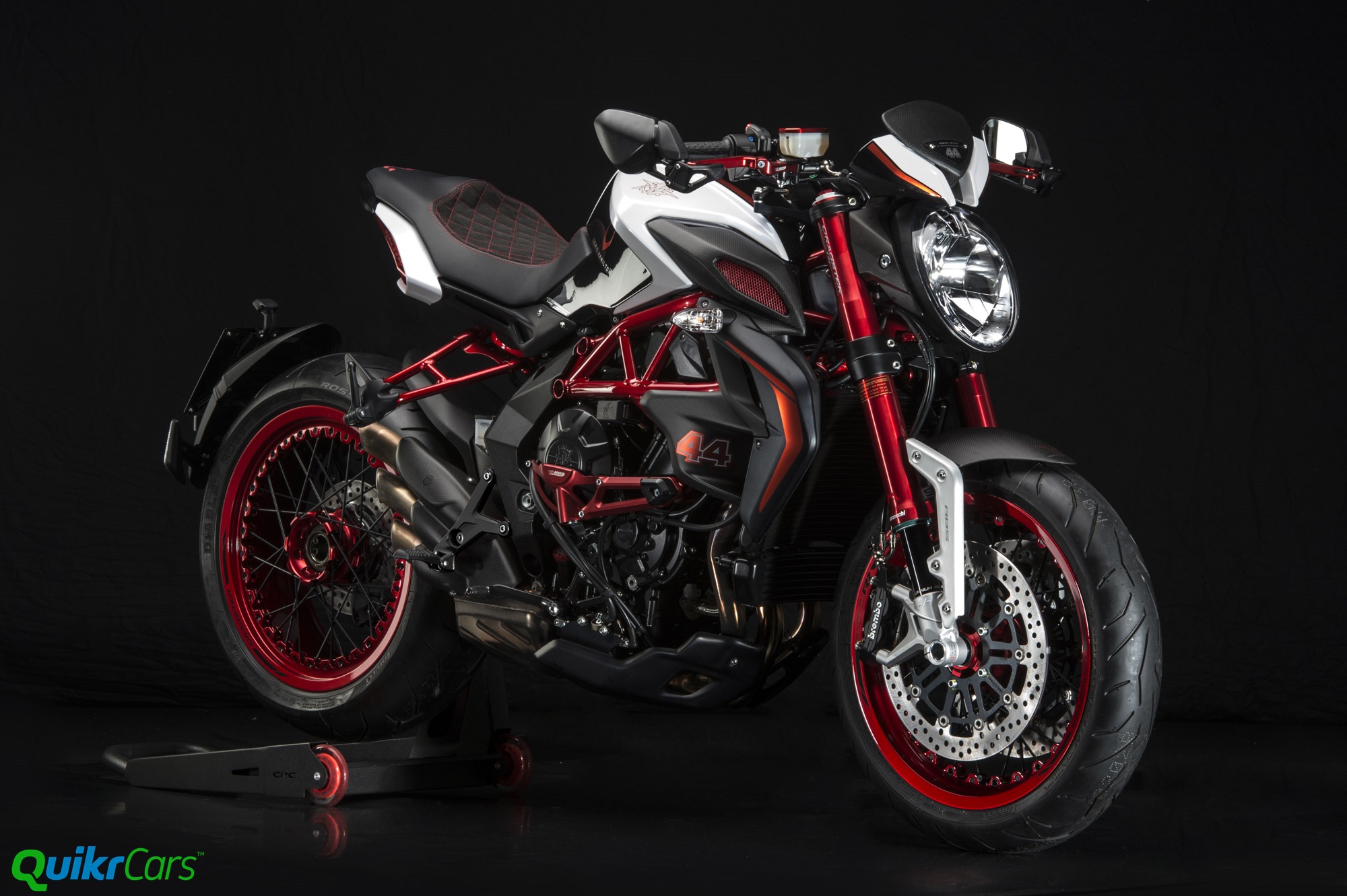 A year after MV Agusta launched their Brutale Dragster RR, the Varese brand has collaborated with the now three-time Formula 1 World Champion, Lewis Hamilton, to give us the limited edition MV Agusta Lewis Hamilton Dragster RR.
A teaser video showing glimpses of the limited edition Dragster RR was released last month. The new limited edition Dragster RR from MV Agusta has been finally unveiled for the first time at this year's EICMA motorcycle show in Milan.
Lewis Hamilton apparently is a huge fan of MV Agusta machines, with his favourite being the Dragster RR model. This keen interest in MV Agusta led to the F1 champion work along with MV Agusta to develop this new limited edition model. Also, the fact that AMG has a 20% interest in the Varese brand proves this collaboration to be out of mutual interest for both the parties.
The MV Agusta CRC (Castiglioni Research Centre) design team worked closely with the Mercedes AMG Petronas driver to ensure that the limited edition Brutale Dragster RR's specifications and performance matched his requirements and tastes.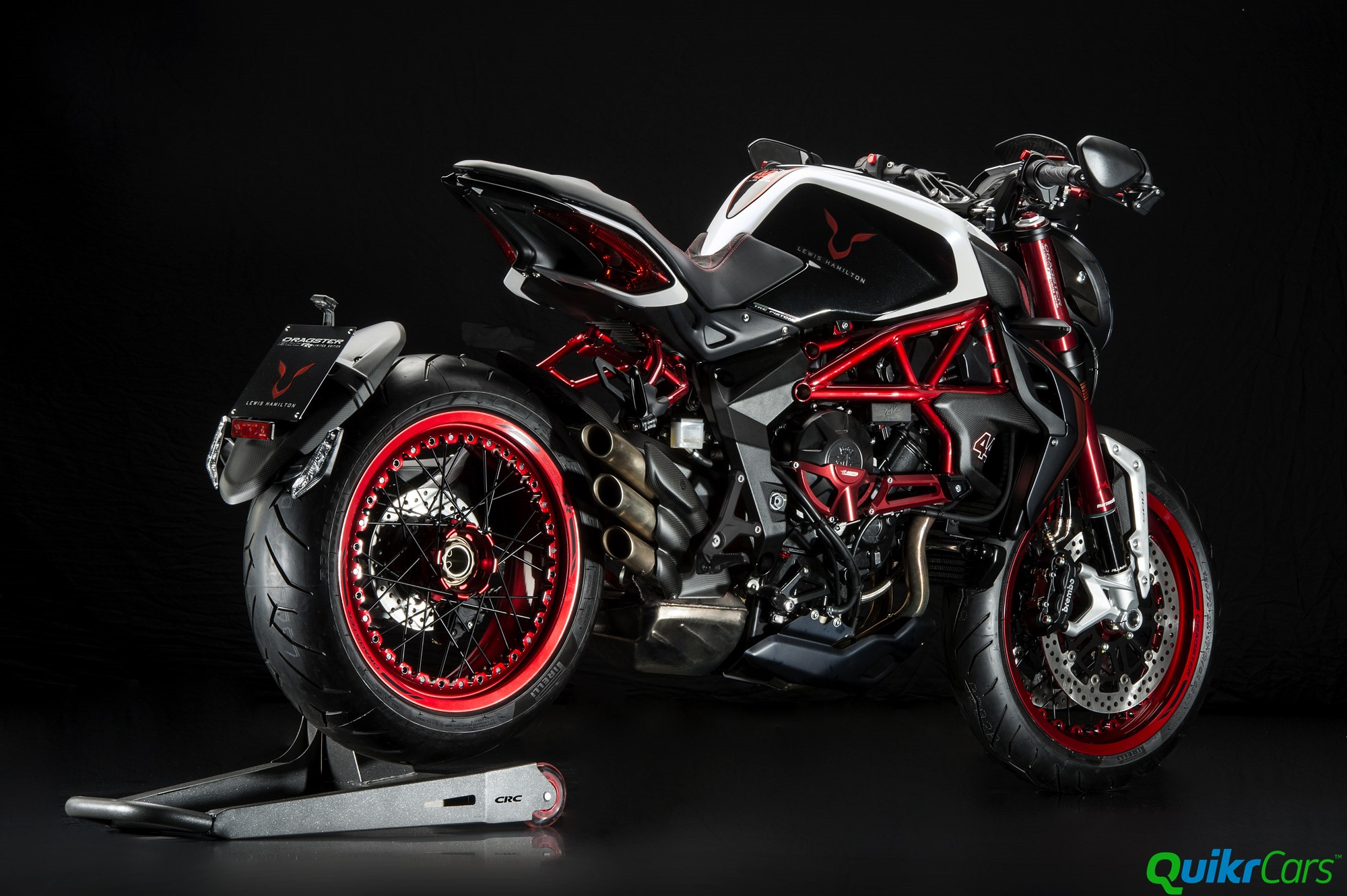 Speaking about the new limited edition Dragster RR, the President and CEO of MV Agusta, Giovanni Castiglioni said: "We are proud to be partnering with a passionate racer like Lewis Hamilton. It is great news for us and for everyone around the world that loves MV Agusta".
The new limited edition also touted as the Dragster RR LH44 has over fifty special design elements that make the limited edition Dragster RR stand out in comparison to the standard Dragster RR. Most of the new detail elements are manufactured in Ergal aluminium alloy and carbon fibre with 3K opaque finish. The graphics on the limited edition MV Agusta Lewis Hamilton Dragster RR is inspired by the designs on Lewis Hamilton's Formula 1 helmet. This resulted in the white paint job and also the panther logo which is stitched onto the quilt-finish Alcantara saddle. Lewis Hamilton's number 44 is also featured on the tank and exhaust manifolds of the bike.
Many parts of the hand-built MV Agusta Lewis Hamilton Dragster RR such as the rims, trellis frame, foot pegs, clutch lever, brake lever, engine covers, clutch cover, front forks and swing-arm feature an anodized red colour finish. Apart from these visual changes, the bike is pretty much the same mechanically with the 140 hp engine and steel trellis frame from the Dragster RR.
MV Agusta announced that only 244 units of the MV Agusta Lewis Hamilton Dragster RR "LH44" will be manufactured. They have not yet released details about the pricing of the bike but we can assure you that it would not be anywhere close to affordable.