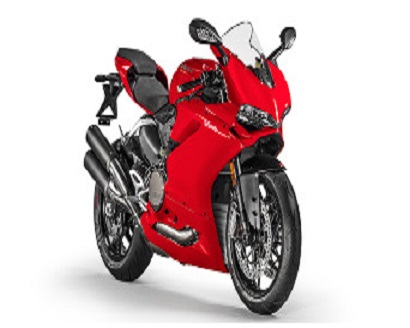 Ducati has unveiled the 959 Panigale, a replacement for 899 Panigale. The Supermid bike makes use of a twin cylinder, Superquadro 955 cc engine which produces a power of 157 PS available at 10,500 rpm and torque of 107.4 Nm at 9000 rpm. The displacement has increased because of a longer piston stroke that used to measure 57.2 mm but now measures 60.8mm. The bore is the same at 100mm. Despite much increase in torque and power, Ducati insists that the service intervals for the bike shall be the same as 899.
The company has worked hard to ensure that the bike's engine clears the Euro 4 norms, which would make it the first Superquadro bike to so. For improving efficiency and reducing mechanical noise, the 959 Panigale makes use of a new cam timing chain, ribbed design on twin heads, aluminium top covers and a Diamond Like Carbon coating in piston pins. The ride by wire throttle system takes control of the twin fuel injectors that join oval throttle bodies.
The new engine embedded in the 959 Panigale also makes use of the secondary air system for ensuring that the fuel air mix is burnt well to avoid emission of unburned hydrocarbons. Ducati has fitted a longer exhaust system for reducing the sound produced by the bike. However, 959 Panigale is also made with a non Euro 4 specification, in which case, the bike gets the neater underbelly exhaust of the 899 Panigale.
A mechanism of self servo clutch has been provided in the 959 Panigale which makes it easier to use the clutch. It also acts as slipper clutch mechanism. Rider aids provided on 959 includes traction control, engine braking control, quickshifter, adjustable ABS and adjustable riding modes. A black on white LCD display unit provides information on riding mode selected, ABS, revs, engine braking control system and traction control. As an option, the Ducati offers Ducati Data Analyser or DDA, which is a plug and play device that saves all data regarding lap times, performance and throttle position.