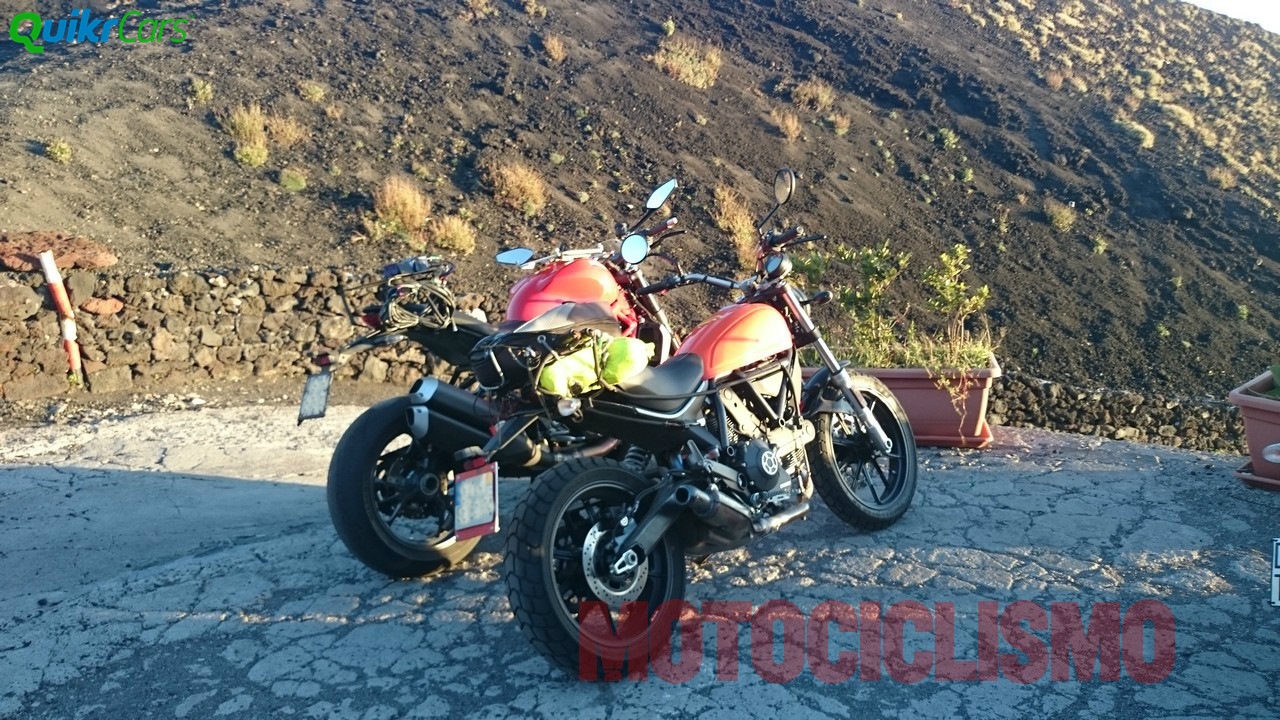 Rumours of Ducati working on a smaller Scrambler have been all over the web. Ducati have also been teasing us with the comic strip named 'The adventures of Bart & Betty' in the 'Land of Joy' on their official Ducati Scrambler Facebook page. But no details about the new Scrambler have been officially revealed yet. However, last week, there has been a spotting of the new Scrambler 400 in the Italian wilderness.
As we had heard earlier, the new Scrambler would be a 400cc L-twin in line with Ducati's engine design ideology. This rumour has now been confirmed by pictures of the baby Scrambler. From the pictures, the new Scrambler 400 seems to be very similar to the existing 803cc Ducati Scrambler. It appears that the smaller new Scrambler will hold on to the same frame design as its elder sibling.
Ducati are aiming for a younger audience with the new Scrambler 400. This means that the pricing of the bike has to be kept in check to make it affordable and competitive enough for younger entry-level riders holding A2 level licenses. The pictures of the new Scrambler 400 are not very clear and it is very difficult to talk about the changes looking at them. However, we still found some differences and it seems like Ducati is trying hard to keep the price of the bike low.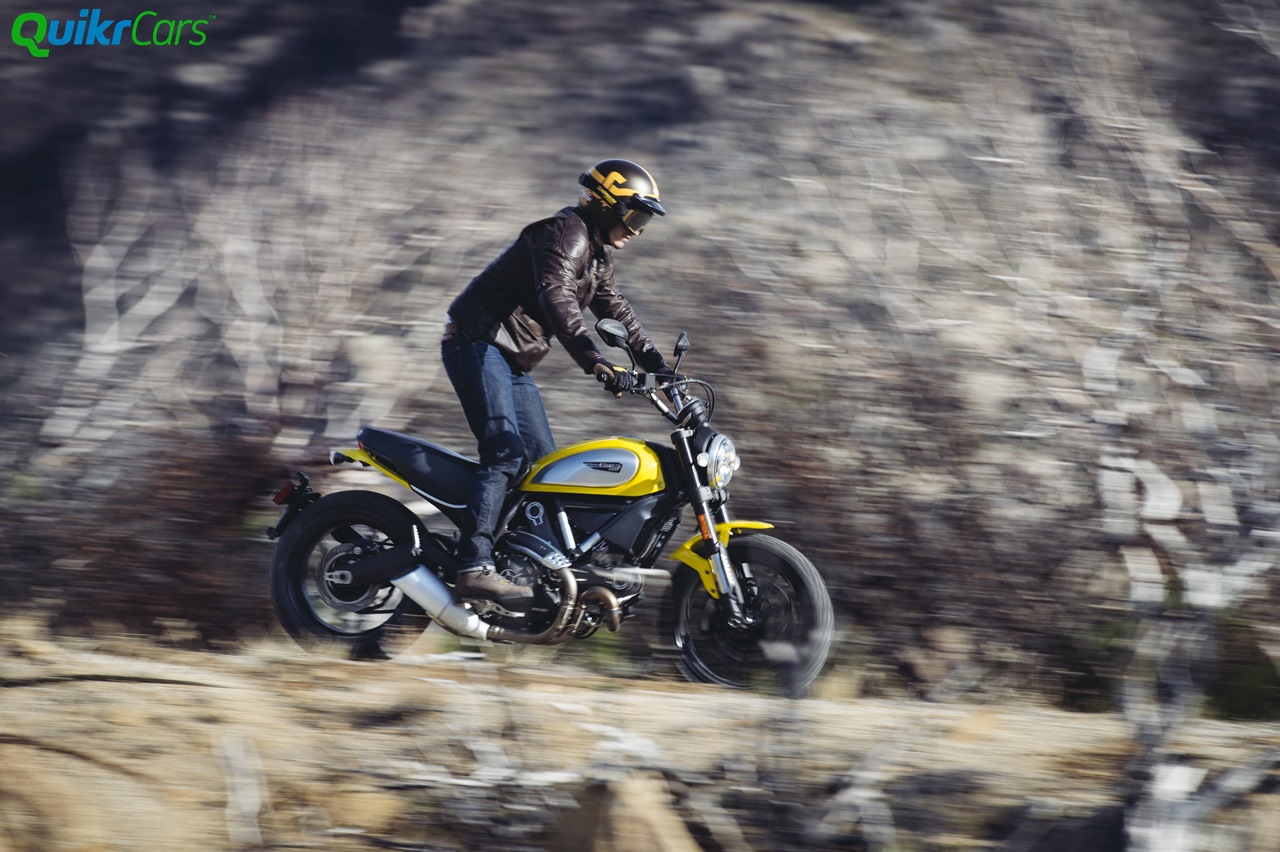 There are couple of giveaways that clearly suggest that this is the new Scrambler 400. The front suspensions of the Scrambler 400 are regular telescopic forks instead of the up-side-down forks on the existing Scramblers. Also, the exhausts of the new 400cc engine are not routed in the traditional Ducati style. The exhaust pipes seem to be hidden and routed directly beneath the engine. This seems to be the new exhaust design philosophy being employed by Ducati as we saw the same design on the recently spied Ducati Diavel in October.
The other change that can be observed on the Scrambler 400 is with the swing-arm. The swing-arm appears to have shed some weight compared to the current Scramblers. The smaller swing-arm would help in keeping the overall weight of the bike low along with reducing the price of the motorcycle. The last observation from the available pictures is the simpler round rear view mirrors unlike the angular mirrors on the current Scramblers.
Ducati have their big unveiling event on 16th November one day before the EICMA in Milan. For eager Ducati enthusiasts, the unveiling will be live-streamed on the official Ducati website.