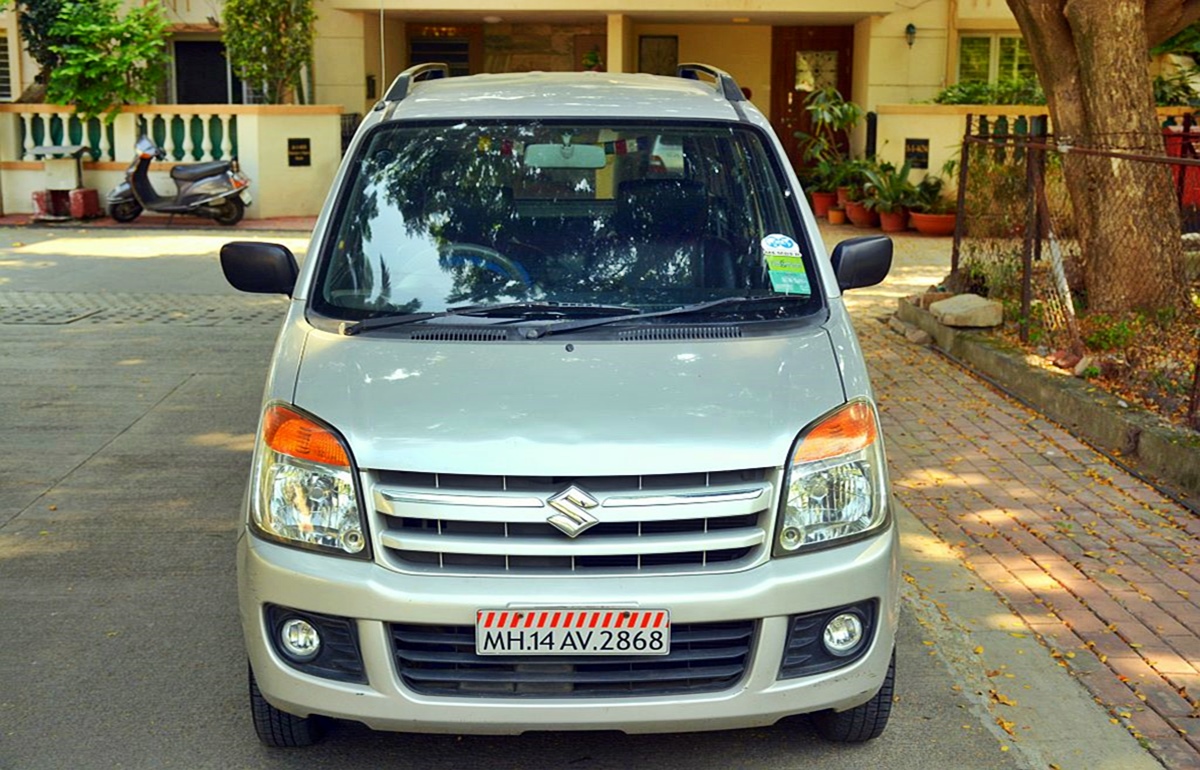 About the Car
The Wagon R has been the best selling car in Japan for many years and it has also been a popular and high-selling car in India. It is one of the cars that has enjoyed a dedicated fan following and stills remains one of the most popular hatchbacks sold in India. The WagonR is the original tall-boy car and offers exceptional utility. There are many buyers who have gone in for repeat purchases of the Wagon R.
The WagonR has a 1061cc engine that delivers 58bhp @ 6000 rpm and a torque of 77Nm @ 4500 rpm and is mated to a five-speed manual transmission. This car offers very good interior space and flexibility to carry passenger as well as luggage. It has 50:50 rear split seats that are quite useful.
The engine is smooth and offers decent power. It is a fuel efficient car and return around 13-15 km/l in the city. All round visibility and easy ingress and egress are highlights of the Wagon R. There was also an LPG variant available earlier, which has a very low cost per kilometre, hence reducing the boot space. Current versions of WagonR have CNG as an option.
What to look for
Check the electricals, which may have issues. Check dashboard for rattle, as this is a common issue. Check for suspension wear and underbody damage. Suspension requires a change around 40,000-50,000 kms. Brake pad wear occurs around 25000-30000 kms, depending on usage. Check for AC cooling. A 4-5 year old car may require a new battery. Check if all documents are in place, including insurance.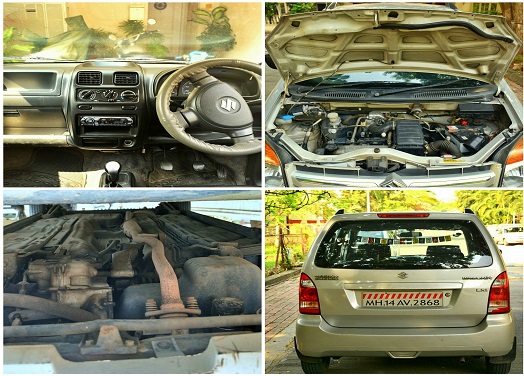 Frequently replaced parts price:
Front Bumper- Rs.1550
Rear Bumper- Rs.1350
Headlamp Assly.- Rs.1907
Tail Lamp Assly.- Rs.610
Clutch Assly.- Rs.2170
Front Shock absorbers – Rs. 2878
Rear Shock absorbers -Rs. 850
There are quite a few Wagon Rs available in the market. A 4-5 year old car will cost around Rs 2.5 lakhs to Rs 3 lakhs. The Wagon R comes across as a very practical, useful and comfortable city car. It is very helpful if there are older people using the car as getting in and out of the car is made easy. The reliability of the Wagon R is something that has earned it a lot of accolades.