Audi A6 Matrix 35 TDI Review, Test Drive
Although Audi has decided to add a new suffix – Matrix – to the end of the car's name, the car is still a facelift only. The classic traits of any facelift are ever present. New bumpers front and rear – both of which look very aggressive in the standard-issue S-Line specification by the way – new alloy wheels, new headlamps and tail-lamps, new upholstery colours, a new gear knob, and a bit more equipment. But there's more to this one than just surface treatment.
Those alloy wheels are now 18-inch units, which make the car look more planted. The headlamps are now Matrix LEDs, hence the suffix for the car. They use an adaptive high-beam assist that detects oncoming cars and shuts off individual LED diodes so as to not blind them; we've seen it on the A8, R8, RS6, RS7 and TT before. The other new trend implemented here is indicators that sweep in the direction of the turn, which are quite cool, as are the new smoked tail-lamps.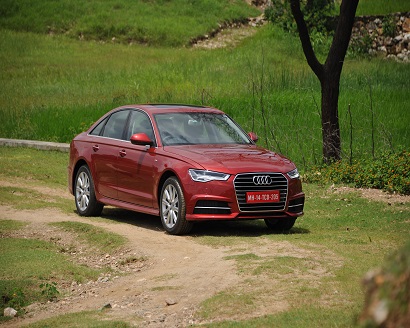 Inside, there's a new un-veneered wood trim that looks really classy, and you get a choice for colour of leather finish as well. There's the latest MMI system with better connectivity and a full colour screen between the dials, which pumps out its tunes from a 10GB onboard hard-drive through a 600W, 14-speaker Bose sound system. The car also gets rear side airbags taking the total tally up to eight. Audi even calls this a segment first for any manufacturer in India. There are USB ports in the central cubbyhole, which means no more silly accessory cable required to plug in your iPod. At the back, you can now control the front passenger seat through a dedicated set of buttons. And finally, that new gearlever – it looks a little plain but is much nicer to use than the old unit. The lever isn't as innocuous as it seems though, as behind it hides an all-new gearbox. Yes, Audi has finally ditched the tired old Multitronic CVT for a seven-speed S-tronic dual-clutch gearbox. The motor it's connected to is a 2.0-litre diesel or 35TDI as the manufacturer likes to call it. On the plus side, the engine is now more powerful than before, however, the down side to this is that it's the only engine available. In fact, the car is only available in one trim level – fully loaded.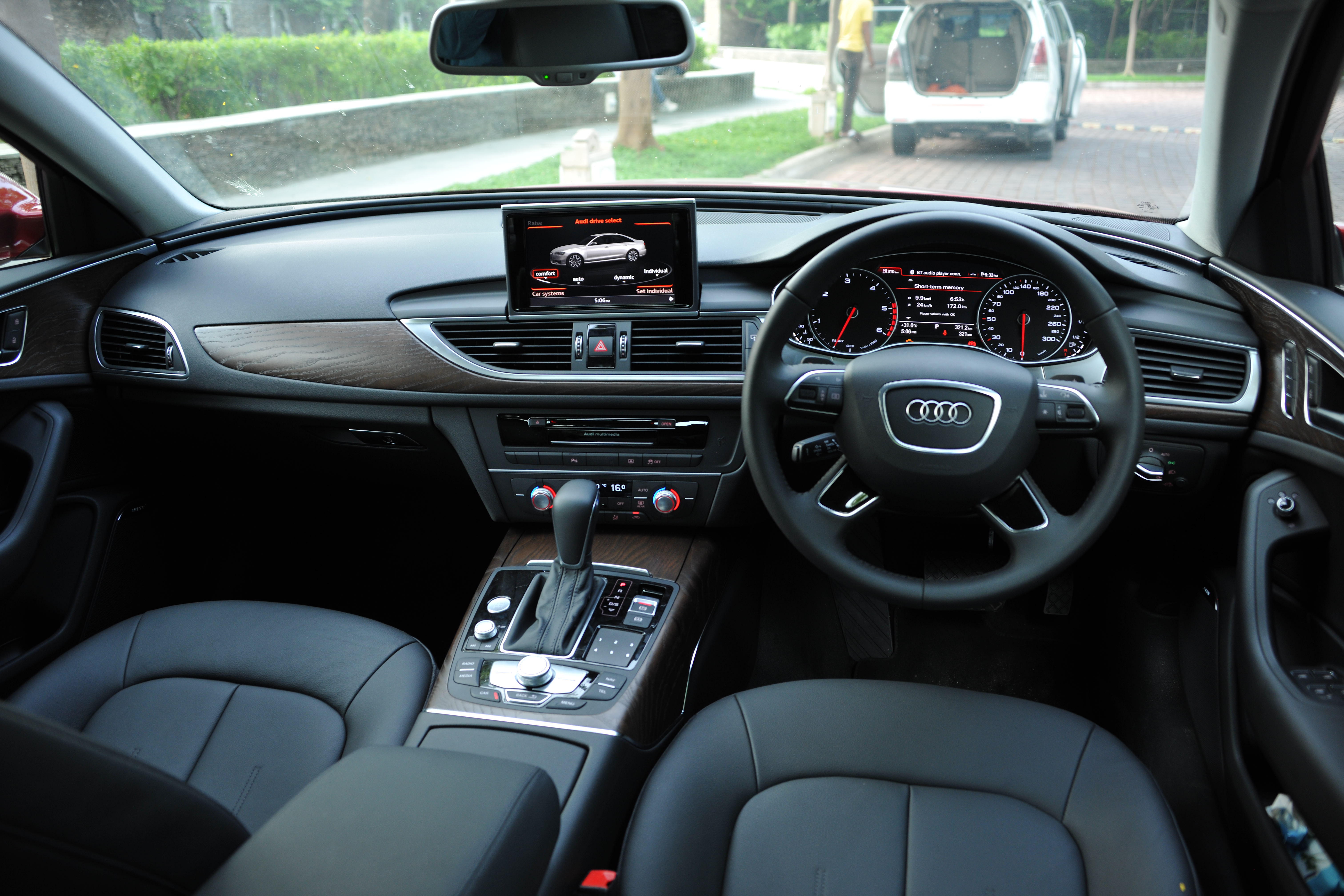 Though it uses the same 1,968cc displacement and single-turbo layout as before, power is up from 174bhp to 188bhp and torque from 38.7kgm to 41kgm. And of course, there's the new gearbox, but power on the four-cylinder car still goes to the front wheels only – sorry everyone, no Quattro, atleast until they relaunch a large displacement six or eight cylinder model (S6 aside). It does, however, get Audi Cars Drive Select as standard, which means you can choose between Comfort, Dynamic, Auto and Individual driving modes, to alter engine, gearbox, steering and suspension behaviour.
The first impression you get when you put your foot down, however, is that it's no more powerful than the last car; in fact it feels a little overwhelmed this time around. Look down at the rapidly building numbers on the speedometer, however, and you'll realise that it really isn't. The power is all there, but the character of this motor has completely changed. A strong mid-range punch is a characteristic of older, less powerful versions of this engine, but the new one is so smooth and linear that it just masks its power completely. While that might be a little disappointing for enthusiastic drivers, you have to admit it's better suited to application in a luxury sedan. It also feels a lot more refined than before, and the loud clatter typical of this 2.0 TDI engine is only seriously audible outside the car.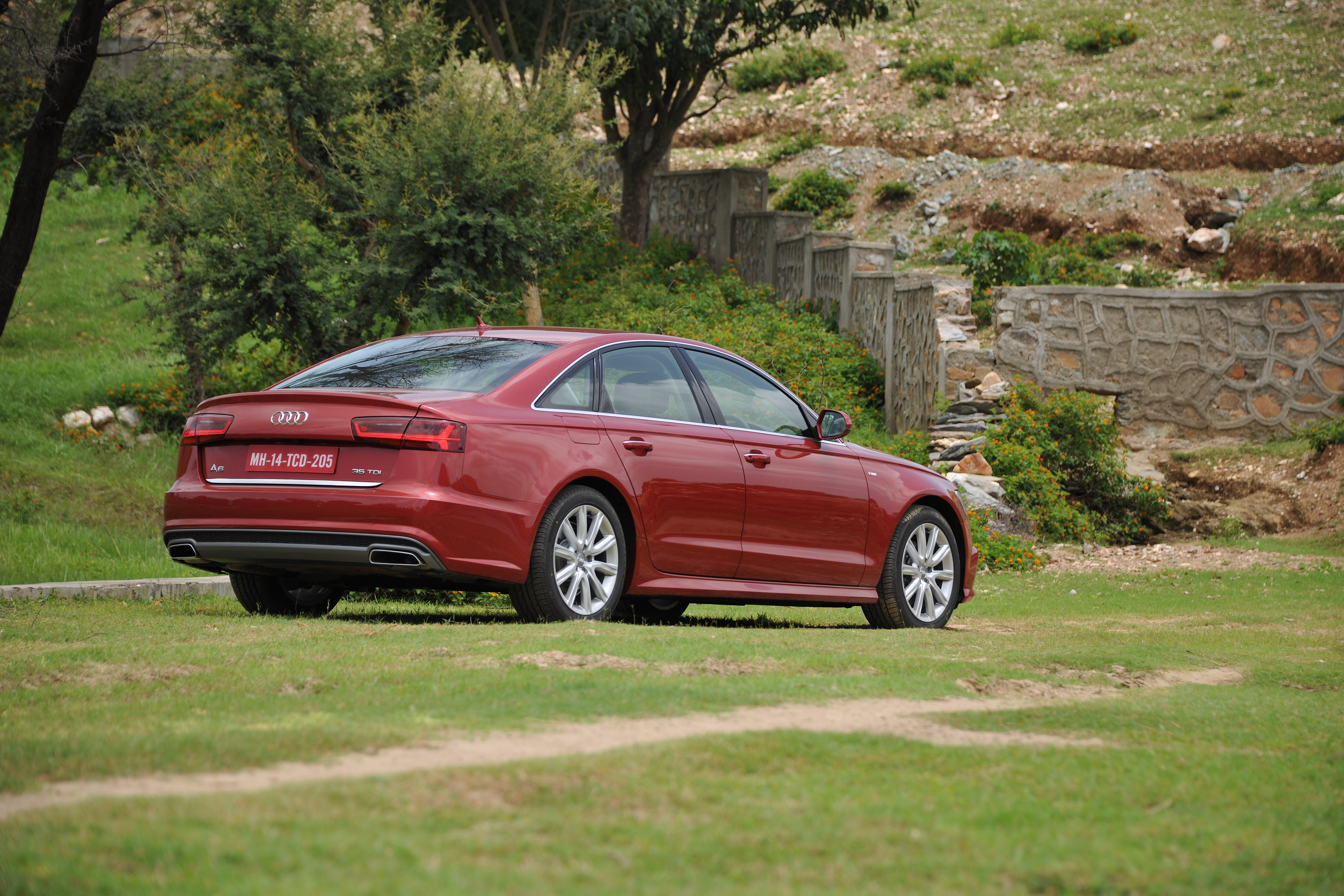 The new dual-clutch gearbox is a very welcome change from the older CVT unit, and though it can be a tad hesitant to respond to kickdowns, the shifts themselves are very quick; just try and use the paddles and you'll know what I mean.
Standard on the car is adaptive air suspension, which is a unique feature in this segment. Not only does it let you raise the car if you encounter a bad road, but it also changes character depending on which mode is chosen in the Drive Select menu. Though don't expect to notice the difference at low speeds and the ride overall is very compliant either way. It's only when you go faster that you notice Dynamic mode offers a little bit of relief from the mild float you get from Comfort mode on the highway, or body roll in corners. Interestingly, the larger wheels don't seem to have impacted the ride much at all. The steering, as ever, isn't high on feedback, but the added weight in Dynamic mode, though a touch artificial, is certainly welcome.
The disappointing point about the new car is the lack of choice. Not everyone will want adaptive suspension, or matrix LED headlamps or even the 2.0-litre diesel unit. We can just hope Audi introduces more variants at a later date.
However, look at how the A6 Matrix 35 TDI is specced and you'll agree it's clear Audi has done its homework on the Indian customer. The four-cylinder diesel is the most popular engine, and with the added power has come better efficiency too. The new dual-clutch gearbox is better in every way than the CVT, the added connectivity and safety features are just what people want these days. The adaptive air suspension delivers superb ride quality, and whether you find them gimmicky or bleeding cool, you have to hand it to Audi for bringing its latest headlamp tech to a more mainstream segment.
Source: Autocars India