Qualifications can be done online or at official events to be held.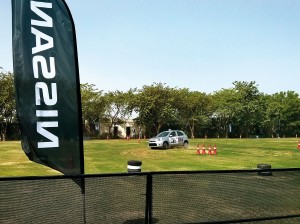 Nissan has started accepting registrations for its GT Academy in India.
To make your way to the final national rounds, log on to the Sony network via a PlayStation 3 and play the Gran Tourismo 6 online. You can also be a part of the various live events that have been planned. Pre-register on the Nissan India website and show up at one of the events to be held across various cities like Delhi, Mumbai, Bangalore and Chennai, in the coming weeks.
In the game, competitors will drive the Nissan GT-R LM NISMO around a track with 20 of the fastest lap setters selected for the next head to head round. Six candidates will be shortlisted from this round who will then proceed to the Silverstone Race Camp to compete in the GT Academy Asia, which will includes winners from Thailand, Indonesia, Philippines and Japan. The winner of the GT Academy Asia will get an opportunity to participate in the Dubai 24 Hour Race in January 2016.
Source Autocar India