You know you're adulting when things like kitchen cabinets and furniture start to excite you. Be it a wardrobe makeover or interior decor change; it will surely drain you of your time, energy, and money. This guide makes the process of adulting easier by giving you all the possible essential items to turn those four walls around you into a home sweet home. Read further and check out how to furnish your home in under 50K!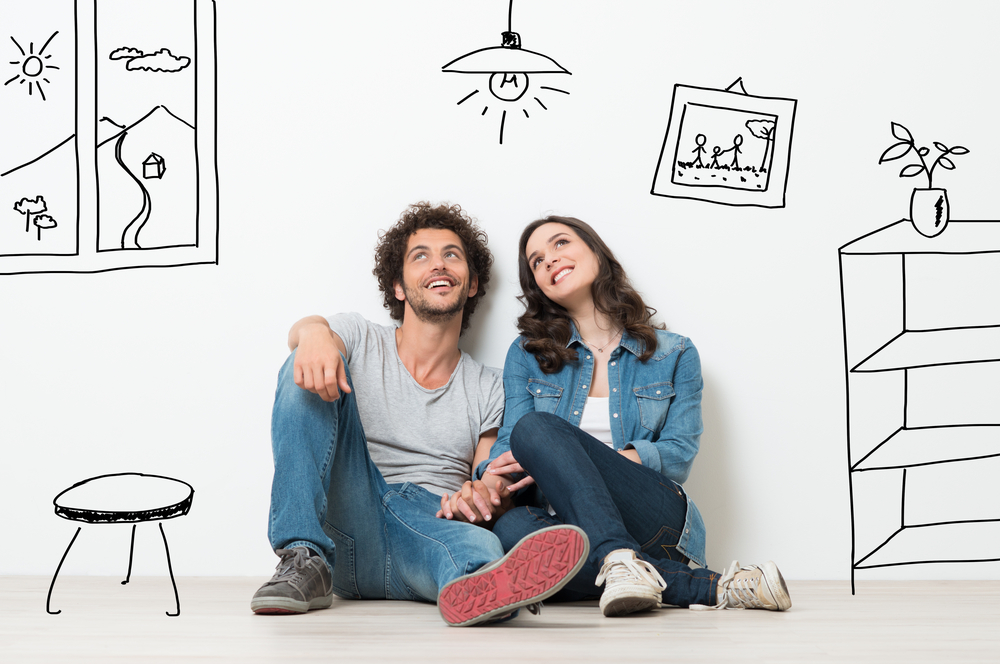 Queen-Sized Bed For A Queen
This spacious queen-sized bed is what your bedroom needs. It can fit in easily, even in the non-master bedrooms. It can be easily shifted around the house as it dismantles. You can break this bed down into its parts and join it back quickly. It is a real lifesaver when it comes to shifting from one house to another as it makes it very convenient for you, and for the professional movers to handle this item of walnut-colored wood. It also has bed-side storage to keep things like your glasses, medicines, water bottle, a small succulent plant, photographs, and your laptop. A very few beds offer such storage capacity as this one in this range, making it an affordable multipurpose bed.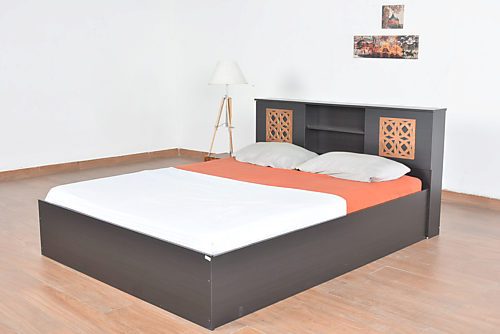 Lounge In Style
While the typical 3 and 2 seater sofa sets are still popular, they have become traditional now as this new L-shaped sofa is more in-sync with the new-age millennials. This product looks good in the corner as well as in the center of the room. They are incredibly comfortable to sit and sleep on. It will be a perfect couch you need to snuggle in with your loved ones and relax after a long day.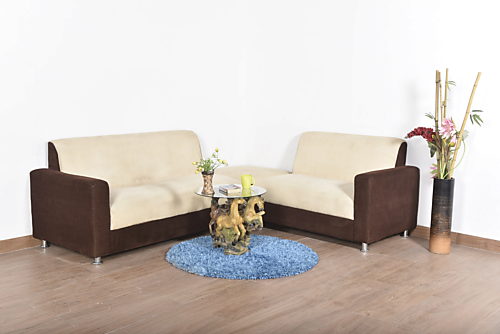 Netflix And Chill
Panasonic is known for its exceptional quality electronics and this 40-inch LED TV with full HD technology gives you a crystal clear video resolution that will light up your viewing experience. It can be fitted on the wall or mounted on the table according to your preference. It comes inclusive of legs for it to be easily placed on the TV stand, or you can cut the cost and space for a TV stand and fit the TV directly on the wall. It comes with one USB port and two HDMI ports, so you can connect your Set-Up Box/ FireStick and watch your favorite shows.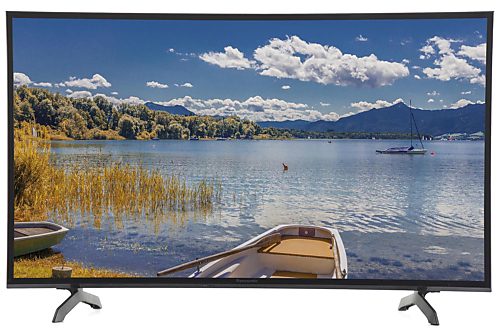 Dining Table That Shines
The dining table is a must in every household. From childhood, we were taught that eating on the sofa is a bad habit, and now that we have grown up, we understand why. This four-seater dining table is just what your cozy home needs to finish the hall plus dining look. It can be comfortably fit even in a small space, and the table holds a good area coverage.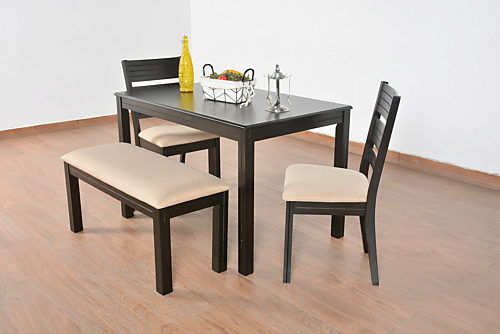 Coffee For When It's Pouring Down
Last but not least – your home furnishing cannot be complete without this essential item, and that is the coffee table. Coffee tables can give your furnished home a finished and polished look. They can be of any type, for example, glass, wood, metal or glass and wood mixed. This storage coffee table is probably the best iron frame coffee table you can find in this range. The attached glass below the table surface is perfect for keeping magazines, newspapers, and other items.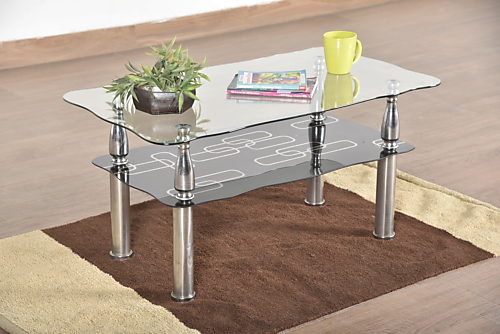 No need to bother yourself with the calculations as we have done the counting for you – this entire set of furnishing will cost you less than 50k INR. As promised, this guide has delivered to you the essential items you need to complete your home! Zefo believes in the best deals and biggest discounts, so go ahead and buy these now for an elegant looking home. Happy shopping!