COVID-19 is spreading rapidly and permanently changing the way we llive our lives and do business. Since the situation demands all of us to keep safety and hygiene as our top priority, we at QuikrBazaar are following the best-in-class practices to keep our staff and customers safe. 
With over 50+ QuikrBazaar Stores all over India, we are committed to offering a great shopping experience with 100% safety. We have heightened our safety protocols to ensure that you feel safe stepping into a QuikrBazaar Store and continue to have a stress-free experience while checking out your favorite products.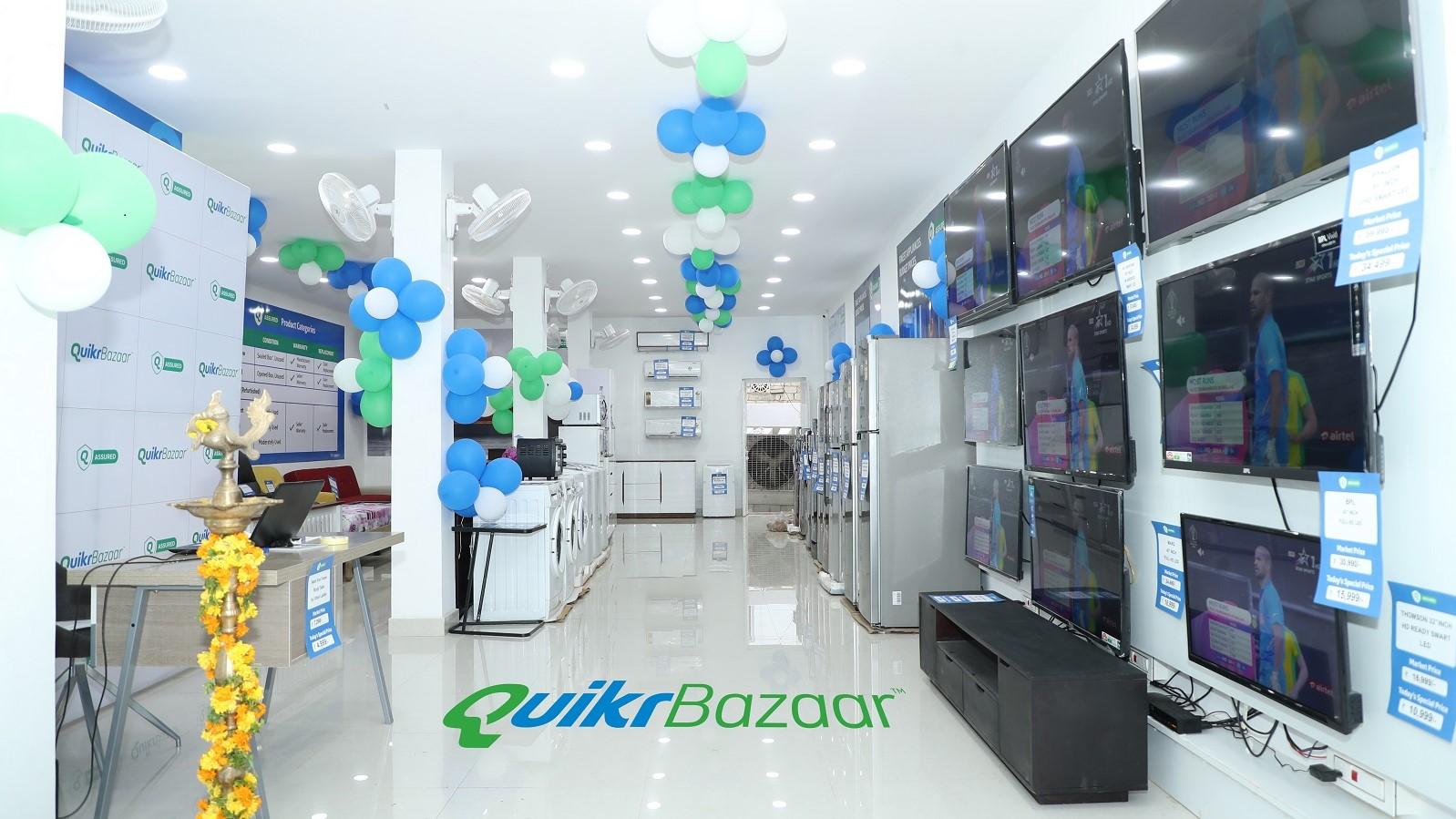 Top safety measures being undertaken to ensure a safe shopping experience:
Only those staff members marked as SAFE in their Aarogya Setu app are allowed to enter the store.
All customers must fill a declaration about travel history and admission based on their response.
Providing thermal-guns to screen all personnel for fever and cold.
Get signed declaration on health conditions by all employees.
Encouraging employees to use their private vehicles while commuting to work. 
Anyone showing symptoms of flu will not be allowed to enter the store. 
All employees must wear masks and gloves for safety purposes while delivering orders to customers. 
Everyone must have hand sanitizers handy with them and must wash hands frequently.
Social distancing during a traveling to the office or even at the stores must be followed.
We are welcoming all customers with the traditional Namaste, avoiding handshakes & contact, because it's the little things that matter the most.
Prioritized hours for shopping to avoid large crowds.
Contactless payment options are now available.
Sanitizers to be placed at regular intervals throughout the store.
Regular temperature checks of store staff, security, delivery executives, and helpers.
Token system to avoid overcrowding at the store.
Sanitizing stocks when dispatched from the warehouse and re-sanitize when accepted at stores.
Steps being followed before restarting our stores after lockdown:
At the Management level:
Sufficient stock of PPE & masks etc.
Social distancing at the warehouse and all the stores.
Regular sanitization.
Appropriate training to all the employees, drivers, and workers at the warehouse.
Transportation: 
Driver screening tests will be conducted before and after the delivery.
Delivering consumer products only if all the safety is assured.
Weekly health check-up for the worker.
Maintaining vehicle disinfection.
Maintaining data on where all the drivers had visited. 
Assuring no Hotspot and contactless deliveries.
Assuring that the company's delivery staff can visit the customer's residence with the required products and sanitization materials.
Making sure that drivers and loading-unloading staff have access to places where they can wash their hands with soap and water.
None of us could've ever imagined or planned for the world we are living in right now. At QuikrBazaar, we assure you that we are doing everything we can to support our customers, as well as the delivery executives and our employees who have been impacted the most in these times. To ensure everyone's safety, we have launched many safety measures to follow and hence lowering the risk of any transmission. We believe a proactive approach towards safety and hygiene will go a long way to encourage building confidence in our customers.