Do you have what it takes to excel in Engineering? Are you someone who enjoys Finance? Maybe you're a whiz at Design. Perhaps you're good at something, but studied something completely different.
So, how do you go about deciding which field to advance your career in?
That's why, at QuikrLearner, we believe you should get the best advice only from the experts.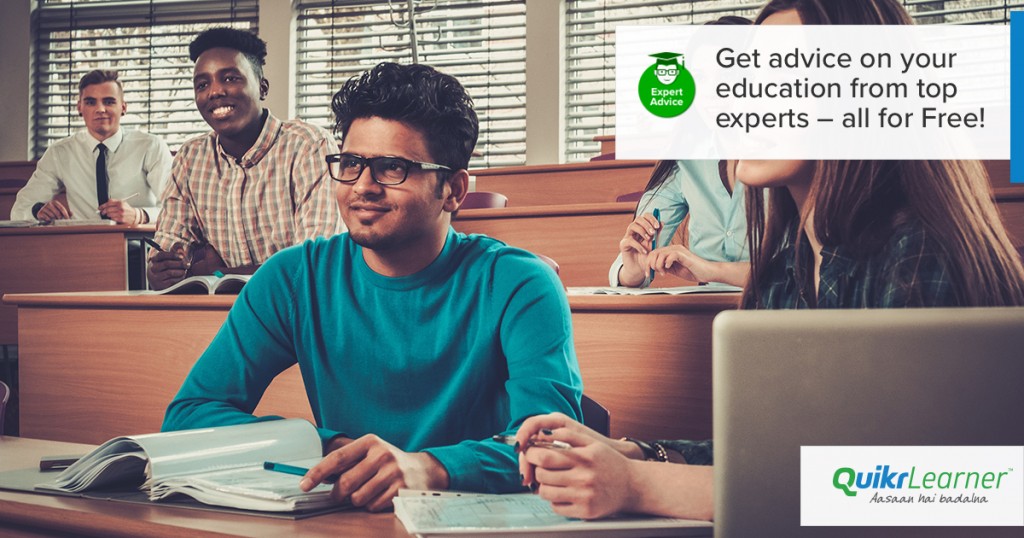 Now get expert advice on your education
QuikrLearner has put together a team of top experts to help you get valid inputs on your education related decisions, and the best part – it's free!
Here's what you can get from our experts:
 Free advice from the top experts in the education industry, on your education related queries 
 Find out which career path/specialization/field is best suited for you
 Age no bar – get advice on which ever field or path you're on
 We even provide detailed information on colleges, admissions and much more!
Whether you're looking to advance in an existing field, or change your career path entirely, QuikrLearner can help you make a sound decision.
So, what are you waiting for? Click here and submit your queries right away http://bit.ly/2orSVsg  
"Education is learning what you didn't even know you didn't know."
– Daniel Boorstin