You cannot expect a Tarla Dalal or a Sanjeev Kapoor to cook your meals, but you can always accept good standard of cooking without having to compromise. At the same time if you are too picky and choosy about things then you may never get a cook that suits your actual needs. One of the greatest cooks Juiia Child had once said, 'In France, cooking is a serious art form and a national sport'. Thankfully, only the latter part is true since in our country women run a triathlon trying to cook and maintain other priorities, in their day-to-day lives. Hence, we need some good helpers to help us out.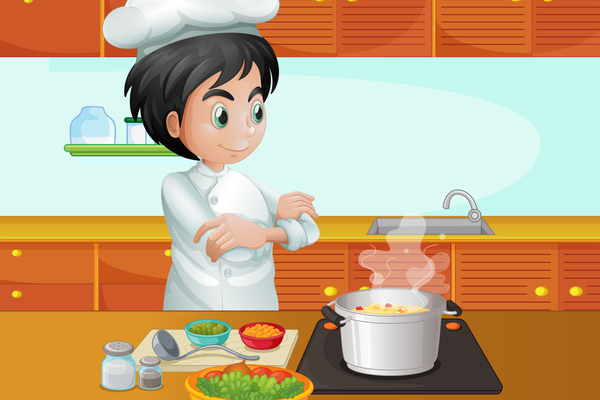 Checklist and Steps for Hiring a Cook in India
You think yu already know what your requirements are for a cook. But, you really don't want to miss out on them. Also, there might be some things that you are missing out on, by overthinking. So, here is a easy guide or a check list of sorts to help you hire a good cook at home.
Source code: Look at all the options that you have for sourcing a cook. If you are living in a society, things are quite simple but you also want to make sure about other factors such as cleanliness and hygiene r even the cuisine. Your source could be anywhere from a security guard to looking for one on classified websites like Quikr.
Identification: Your security is one of the most important things that you should be concerned about, when hiring a cook. So, you need to find out a little bit about his or her background. So how does one go about it? The best way to do it is to find a current or past employer as referral. If you are hiring from an agency or organization, chances are that they have already conducted a background check. The most important things in a background check include the person's past criminal record, permanent address, past employments and also identity proof. Even if you are not hiring, it is still a good idea to ask for the ID.
Cuisines: When we are hiring a cook for everyday meals, we are not expecting them to make French and Italian cuisines. However, as Indians we have some preferences in food. Fr instance a North Indian cook will be able to make all the regular vegetarian dishes a North Indian is accustomed to. However, South Indian cooks may not be able to cook North Indian dishes. Hence, you have to be clear about what you want and what they are willing to cook.
Be Transparent: Sadly in India, people have this default setting, as employers to exploit their cooks and other domestic help. While some people are slightly warmer in terms of behaviour, most are exploited in terms of amount of work done and their payment. It is essential that you are not generous but fair about payments and at the same time clear about the number of meals, number of family members to cook for and the timings. Also, be careful about the responsibilities he or she will be pursuing in terms of allied work such as doing the dishes, throwing the garbage, etc.
Finally, Cooking: Depending upon the experience of the cook, you can either teach the cook to make meals for your home or they may be already good enough to hold the kitchen with ease. You could have a demo cooking session when you are interviewing the cook and pay him or her just for the demo at first, so that you can try their cooking at first. There are some questions that you should clarify about preparing meals and here are some of the most important ones.

How hygienic is he or she?
How much oil does he or she use in regular cooking?
What spices does he or she use?
How much sugar and salt to taste is compatible to the people in your home?
Are they able to cook beyond meals i.e. appetizers and fast food?
Do they taste before they serve?
Is their overall cooking healthy?
Hiring a cook in India is not that a big deal because people as employees find it easy to be good under positive supervision. However, monitoring is necessary in the kitchen which means that a little bit of entering the kitchen and checking their work. However, side-seat driving will only crash your meals, so be nice.
Summary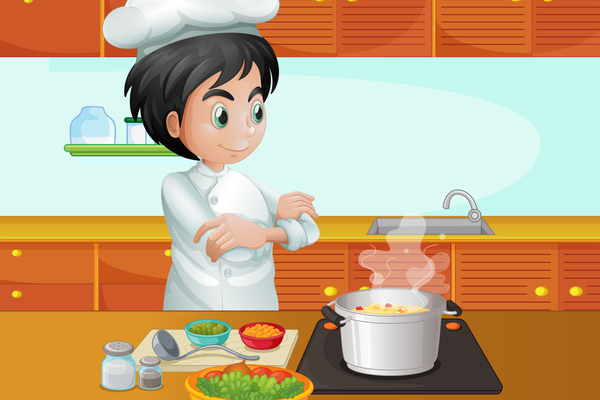 Article Name
Hire The Best Cook In Town - Here's How!
Description
You cannot expect a Tarla Dalal or a Sanjeev Kapoor to cook your meals, but you can always accept good standard of cooking without having to compromise.