Not everyone can make it to the top Business schools, especially with a percentile of less than 70. If you find yourself out of these schools, don't lose heart. The options are many, even when your CAT percentile is low. Here, we list some of the best options that you can consider in case you have grades lower than what you expected.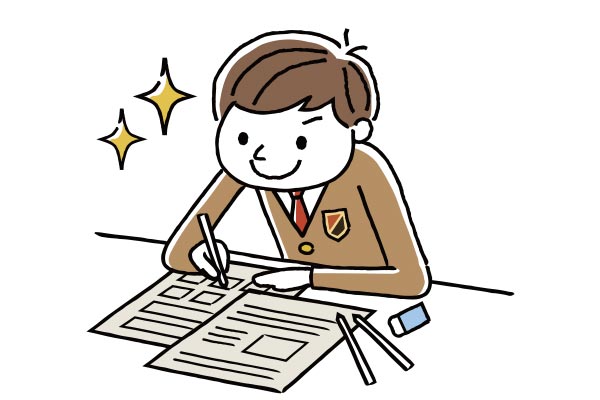 Explore B-Schools Options
You're disappointed with your CAT score result. But that doesn't mean you can't apply to any B-school. There are many B-schools that give low weightage to your CAT score and look at your profile as a whole. They accept candidates with CAT scores as low as 50-60 percentile. These are places that you can take a look at. They can provide quality education without needing top of the line scores.
B-Schools don't look at CAT scores alone. They also look at your academic profile, soft skills, extracurricular activities, personal traits, social behavior. They also look at your previous work experience. These schools give less than 20-30% weightage to CAT scores. If your profile is good, you have a high chance of getting into one of these schools, even with a low score.
Some B-schools that accept CAT scores between 50 and 70 are:
Christ Institute of Management, Bangalore
AIMS Institute, Bangalore
Asian School of Business, Noida
Jagan Institute of Management, New Delhi
Punjab Institute of Technical Education
International Institute of Management Studies, Pune and many others
There are more than 100 B-schools in the country. Check the ranks of the institute you're applying too along with their placement history.
Start Preparing For Other MBA Exams
You're unhappy with your CAT score and you don't want to spend time considering the schools above. As an alternative, you can start preparing for the MAT or Management Aptitude Test. This examination is conducted by the All India Management Association (AIMA) four times in a year. This is in February, May, September, and December. The subject is more or less same as CAT and since, you were already prepared for CAT, cracking this exam will be easy.
The top B-schools in India don't accept MAT scores. There are many B-schools with decent ranks that do accept MAT scores. That's something to consider, since not everyone gets into an IIM.
Some of the B-schools you can apply with your MAT score are:
Sydenham Institute of Management Studies, Research and Entrepreneurship, Mumbai
Asia Pacific School of Management, Delhi
Amity Business School, Noida
AIMS Institute, Bangalore
KIT School of Management, Bhubaneshwar
PSG Institute of Management, Coimbatore
Jaipuria Institute of Management, Lucknow
Xavier Institute of Management and Entrepreneurship and others
These B-schools are among the top 50 B-schools in India. They also have decent placement records.
If you want admission in only the top B-schools, then the only option you have is to appear for CAT as soon as possible. Make sure to figure out what stopped you from scoring a good percentile and work on those areas without ignoring the others.
Some top institutes conduct their own MBA entrance examination. These include the Indian Institute of Foreign Trade, SP Jain, XLRI, and even Symbiosis. Make sure to take these examinations as well, as your chances of admission in a top B-school can increase a lot. These are options you should consider when you don't get a top of the line CAT score. Studying in these institutes can be a lot better than waiting to retake the exam.