You deserve a pat on your back if you've aced your CAT exam. If you're happy with your score, then you need to figure out the B-schools you plan to apply. If not, you have the option of taking the entrance examination again. This can be a difficult call to take. Read on to learn what your higher education options are for your CAT score.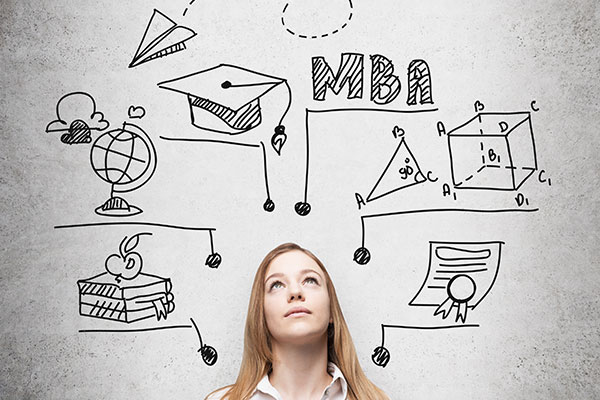 There are a  number of B-schools in India and you already know which ones come under the top category. In this article, we take you through some of the top B-schools of India. They're graded by the level of candidates they accept.
We have divided the schools into four tiers, and each tier has a range of percentile. Here are the choice you have depending on your score:
In Between 95 And 100 Percentile
The top eight B-schools in India accept a percentile between 98 and 100 and they are:
IIM Ahmedabad gives 70% weightage to your CAT score. However, the percentile should be more than 99.
Your QDI percentile should be more than 80. VLR score should be above 90 if you want to apply to IIM Bangalore. The minimum percentage that they accept is 98.
If you want to apply to IIM Calcutta, there are few sections where you can score a 90 percentile. However, the overall score shouldn't be less than 98.
IIM Lucknow accepts sectionals above 85, with the overall being 98 and above
The requirements of IIM Indore are the same as IIM Lucknow
IIM Kozhikode looks for a percentage of 98
MDI Gurgaon, one of the popular B-schools also asks for 98 percentile and accepts CAT scores
XLRI Jamshedpur, is yet another centre of excellence. Similar t other insitutes, they ask for a percentage of 98
FMS, Delhi accepts CAT scores only. The average is around 96/97 percentile
IIFT, Delhi asks for 97 percentile or higher
IIM Shillong asks for 65 percentile for its sectionals and an overall percentile of more than 95
To apply for IIM Ranchi, your sectionals need to have a percentile of above 70. You also need an overall percentile of 95
IIM Raipur has the same requirement as IIM Ranchi
For IIM Ghaziabad, you need a score of 95 percentile and above
Some of the other institutes that you apply with a score in this bracket are Jamnalal Bajaj Institute of Management Studies, Mumbai, Xavier Institute of Management, Bhubaneshwar, IIT Delhi, and IIT Bombay.
In Between 90 And 95 Percentile
There are many B-schools that accept a much lower cutoff than the top B-schools of the country. Some of them are:
Tata Institute of Social Science
Narsee Monjee Institute of Management Studies
Symbiosis
IIT Kharagpur
University Business School, Chandigarh
IIT Kanpur
Bharathidasan Institute of Management, Trichy
Goa Institute of Management
International Management Institute
Fore School of Management
MICA, Ahmedabad
In Between 80 And 90 Percentile
There are many good institutes that accept candidates with scores between 80 and 90. They are:
SP Jain, Mumbai
IMT Ghaziabad (HR). This happens to be one of the most popular B-schools in the country. They ask for a percentile of not less than 90
A. Pai Institute of Management, Manipal
IMT, Nagpur
IIT Madras and
IIT Roorkee
All these colleges ask for 85-90 percentile. If your score is below 85, then you apply at IISWBM (Kolkata), IIFM (Bhopal), IFMR (Chennai), IMDR (Pune), and few others.
Between 70 And 80 Percentile
There are institutes that will accept your application, if your score is between 70 and 80. These B-schools include:
Amity University
Birla Institute of Technology and Science (BITS), Pilani
Birla Institute of Management and Technology
Christ University of Management, Bangalore
IBS Business School
Xavier Institute of Management and Entrepreneurship, Bangalore and Kochi
With so many options, you're sure to get through at least one of them. Make sure to choose the right subject for specialisation.
Also Read: 4 Important Tips To Ace Your B-School Personal Interview