The MBA.
For everyone from students looking to pursue a career in management to working executives looking to enhance their career path, this degree is the holy grail.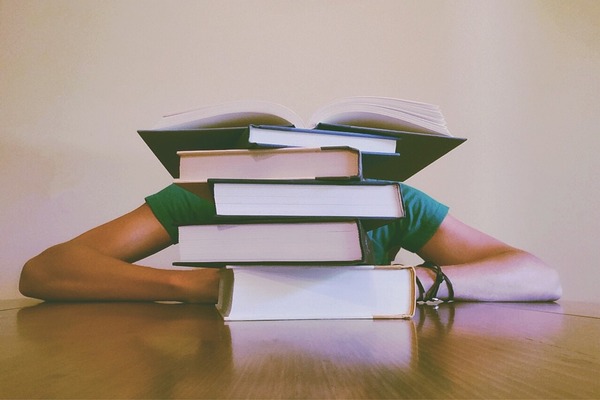 Given this fact—and that education is such an integral part of desi ambition—it comes as no surprise that the Indian MBA aspirant has so many choices when it comes to admission exams.
The USA have the likes of the FBI, the CIA, the NSA and so on. However, the Indian alphabet game is mostly associated with these entrance exams; terms like JEE, GATE, and the whole AT family (MAT, CAT, GMAT and so on) roll right off our tongues.
The CAT may be over, but this list gives you a look at upcoming exams that will bag you an MBA seat in the coming academic year. Pick yours, and get started on prep right away!
First off, the AT family.
MAT: The Title Challenger
The CAT is the most popular of the exams ending in -AT, but the MAT can give it a good run for its money.
Conducted by the All-India Management Association, the Management Aptitude Test is a nationwide hunt for the best MBA potential. Getting through, you'll be able to apply at a whopping 600 B-schools and more.
MAT happens 4 times a year. If you miss the December 11th written test or the December 17th online version—or didn't do particularly well on them—you can take the MAT on February 5th (written) or February 10th (online) 2017.
XAT: The Other Big AT Exam
This one is conducted by the Xavier School Of Management (XLRI), who use it to gauge your eligibility for admission into their group of institutions. But that's not all—over 140 other institutions accept XAT scores as well.
You can sit for the XAT on the 3rd of January 2017.
Oh, and here's a handy tip: there's no negative marking on the GK section. Yay! Actually, if that cheered you up, you might want to step up your preparation.
CMAT: From The House Of The AICTE
Thought the AT family was done? Not by a long shot; this article is by no means an exhaustive list of all the MBA exams, merely covering some of the popular choices.
And that's why the CMAT makes it onto this list. Thousands of hopeful candidates take it every year, even though very few get picked. You'll need to gun for the very top percentile; only then do you stand a chance amidst such cut-throat competition.
You can take the CMAT in the third week of January 2017.
SNAP: "Oh SNAP, an MBA!"
Another exam on this list that was actually designed for gauging admission eligibility for a particular institution, namely the Symbiosis International University. Apart from SIU's 13 institutions, a number of other MBA-and-related-courses-offering colleges accept SNAP scores too.
Want to SNAP those fingers and wish for an MBA? You can write this one on Monday the 18th of December, at one of the 32 cities where it is conducted.
IGNOU OPENMAT: A Long-Distance Relationship.. With Your MBA
For those who can't afford to spend time doing a full-time MBA course, an open university offering distance education is a godsend. Whatever the reason—family commitments, current employment, or other—IGNOU's distance programs are a handy choice for a number of Indians looking for a part-time or distance course.
You can take on this popular exam in its OPENMAT XLI version on the 5th of February 2017. The OPENMAT XL is already done and dusted.
A little further down 2017, you have other options like the ATMA. Other exams that are very close but not covered in this list include IIM Kozhikode's EMAT. Whoever said there were not enough options for getting into a good MBA program?