Australia is considered the 4th happiest country in the world, and this multicultural land deserves your attention. If you're looking for the next educational hub, Australia is for you!
Australia is a continent and a country, both in its own right. This huge piece of wilderness possesses some of the best infrastructure in the world with world class facilities. Its location makes it especially isolated, making it popularly known as the "island continent".
But few things define Australia as much as it's education system. It has some of the best universities in the world to boast of, most of them ranking in the top ten universities and educational institutions of the world, and that's saying something. Here are a few things to expect when studying in Australia!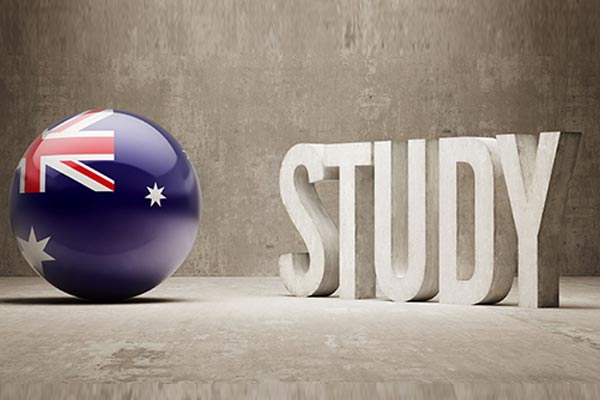 Australia: What Makes It Different?
You might think that Australia is your run-of-the-mill country and that if you can survive elsewhere, Australia will be the same. But you couldn't be further from the truth. It's the sixth largest country in the world and this means a huge land area to choose from. The major cities include Perth, Sydney, Melbourne, etc all of which are located in different parts of the country.
The continent is also notorious for really tricky weather and a more confusing set of wildlife than you've probably ever experienced. Everything from rain forests to mountains and plains, not to forget some world class beaches. There's a weather in Australia for everyone!
What City Should You Pick?
The city you pick will matter since each city has a character of its own, that might or might not fit your needs. The university or college you opt for would more than just cover everything that you're looking for, but if you are stringent about the kind of culture you prefer to get into, then it's best to look into the character of each city.
Sydney is your typical overcrowded metropolitan city, filled with all kinds of cultures. Bustling with life, and mind-boggling traffic, it's also known for being very expensive. It is however the preferred location for those who work in Australia.
Adelaide on the other hand is a small tiny city, bordering the best beaches Australia has to offer. It's a lot quieter with a pleasant weather. It's known for its friendly population and affordability along with a Mediterranean feel.
Perth is for those who wish to live near no other human beings. But you get the point!
The Best Of All Courses
Australian universities constitute both private and government ones and you can most definitely find the course that best suits what you're looking for! Many of these universities are self-accredited but still identified by the Australian Government. This means that most of the syllabus is set by the university itself.
There is complete liberty given to universities and colleges and this in turn, makes the education process very flexible and comfortable for students. A diverse student body also makes it easier for you to fit in and feel right at home at the course of your choosing.
What You Can Do
College is one of the most challenging times of your life, while simultaneously the most fun you will ever have. In Australia, that is going to be intensified ten fold. Australians are known to be one of the most adventurous bunch of people that you will ever see in your life. They're laid back and very athletic at the same time, and love their beer!
Outdoor adventures will be your new addiction! You can try out everything from snorkeling to hiking, skydiving to surfing, and even traditional forms of arts such as performance and theatre, are great outlets all made available to you!
Make Australia your next educational hotspot and you'll have more than a few stories to tell once you're back from the Island Continent.
Learn More: Universities in Australia