Guest blogger, Rohan Bharaj, an MBA student at SIBM – Bengaluru, shares his experience of interning at FMCG giant, Emami Ltd.
Ever since I started reading about Marketing as a possible career option, it became my dream to be part of a Fast Moving Consumer Goods (FMCG) company. It was so fascinating to read about the strategies that these companies adopted to make their brand stand apart from the rest. When I joined SIBM Bengaluru in June 2015, I definitely wanted to get my internship in an FMCG Company and was supremely eager to experience how these companies operated. Such was my enthusiasm that I initially turned down a few offers from others and waited for an FMCG company to come my way.
One bright day I received an email from my Placement Committee which notified us about Emami Ltd.'s Campus Recruitment Drive for Marketing and Sales. I was on cloud nine! But, I also knew that I would have to prepare really hard. Many of my friends were planning on applying to Emami as it was one of the most prestigious companies that visited our campus. The first thing I did was to read all the information regarding the company on Google. Next, I downloaded Emami's annual report for the previous three years and went through all the financials and statements, issued by their management. I also read articles about Emami's rural strategy and their acquisition of Kesh King Hair Oil. I extensively worked on all the details on my CV and eagerly brushed up the marketing models and concepts that were taught in class.
The D-Day arrived two days later. The first round was the Resume Screening which I cleared successfully. Next up was The Interview which was nerve wracking but I managed to keep my calm as I had worked hard for this day. The interview went well and I was asked questions about my background, past experiences, hobbies etc. This was followed by some technical questions about Above The Line (ATL) and Below The Line (BTL) activities. Stepping out, I was confident that I would make it.
Finally, the results were declared and I got the internship. On my first day, I met my mentor and the HR manager. My project was on the topic – 'Assess and Evaluate the success of Zandu Pure Honey (ZPH) in the Mumbai market and recommend the 'Way Forward Action' based on analysis of the competitors. I had to give recommendations on how ZPH could be promoted on the basis of the market and an analysis of its competition. I was quite excited as this project required a lot of traveling across the length and breadth of Mumbai, meeting retailers and wholesalers to find out how ZPH was faring against brands like Dabur, Patanjali, and Phondaghat.
On a typical day of my internship, I used to reach the designated area to be covered on that day by 10 a.m. I was accompanied by an Emami salesman who closed orders with retailers. We would visit the store and while the salesman took the order, I would start talking to the retailer about the honey sales at his shop. I had also prepared a survey sheet that was to be filled by him. This way, we would cover around 40 shops in a particular area. Walking 4-5 kms every day in the scorching Mumbai heat was tough. But the learning was immense and made it worth the effort! I gained a lot of knowledge about the honey market in Mumbai. Over time, I learned a lot about the nitty-gritty of handling the retailers and got an insight about how distribution and pricing work for an FMCG company.
All in all, it was a holistic learning experience with Emami Ltd. It has reassured me that FMCG is the industry I want to build my career in.
About the Author: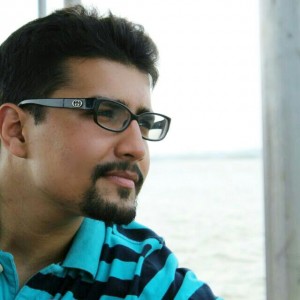 The author's name is Rohan Bharaj, a 24-year-old resident of Navi Mumbai, pursuing MBA from SIBM Bengaluru. Young, Dynamic, Focused and Ambitious – these are the adjectives that define him. Rohan has completed his graduation, specializing in Accountancy & Finance, from H.R College Mumbai in 2013. He also completed his post-graduation in M.Com (Accountancy) in 2015 from the same college.
He has a short message for all the MBA aspirants: Dream big, Work Smart, Persist and Make a Difference.
Explore more: Top MBA Colleges in India