When you are at a crossroads where you must make choices that will define your career, listen to your heart. Strike that. First, figure out what you have an aptitude for and how you can build a career around it. You might say that it is easier said than done and you wouldn't be wrong at all. In a world teeming with career choices and infinite possibilities, it is difficult to zero in on a single career path. Which is why education events like Career Utsav are important.
QuikrEducation Joins Hands With Career Utsav
We are proud to be associated with Career Utsav as their online education partner and look forward to helping students explore new-age career possibilities through the event. One of the biggest education events in India, Career Utsav provides a platform for students to explore education and career opportunities across various fields.
Besides being the only event that conducts mock CET/ NEET/ CA-CPT tests, Career Utsav also promises 18+ workshops and seminars by industry experts.
These workshops are aimed at providing students with tips and tricks that will help them understand the pattern of questions, as well as strategies to solve them within the allotted time. Attending these workshops can go a long way in helping students prepare better for entrance exams.
Why QuikrEducation?
Whether you want to take an undergraduate design course or pursue an MBA abroad, it is important that you're aware of the myriad options that you can choose from. This is where a platform like QuikrEducation can be immensely helpful. From comprehensive college and course listings to the best counselors for overseas education, you can find everything on QuikrEducation.
Our portal witnesses an average of 2.5 million students per month benefitting from over 10K college listings and 60K course listings. With an optimum mix of information and guidance, we are India's hottest emerging platform for everything related to education.
What can you find on QuikrEducation?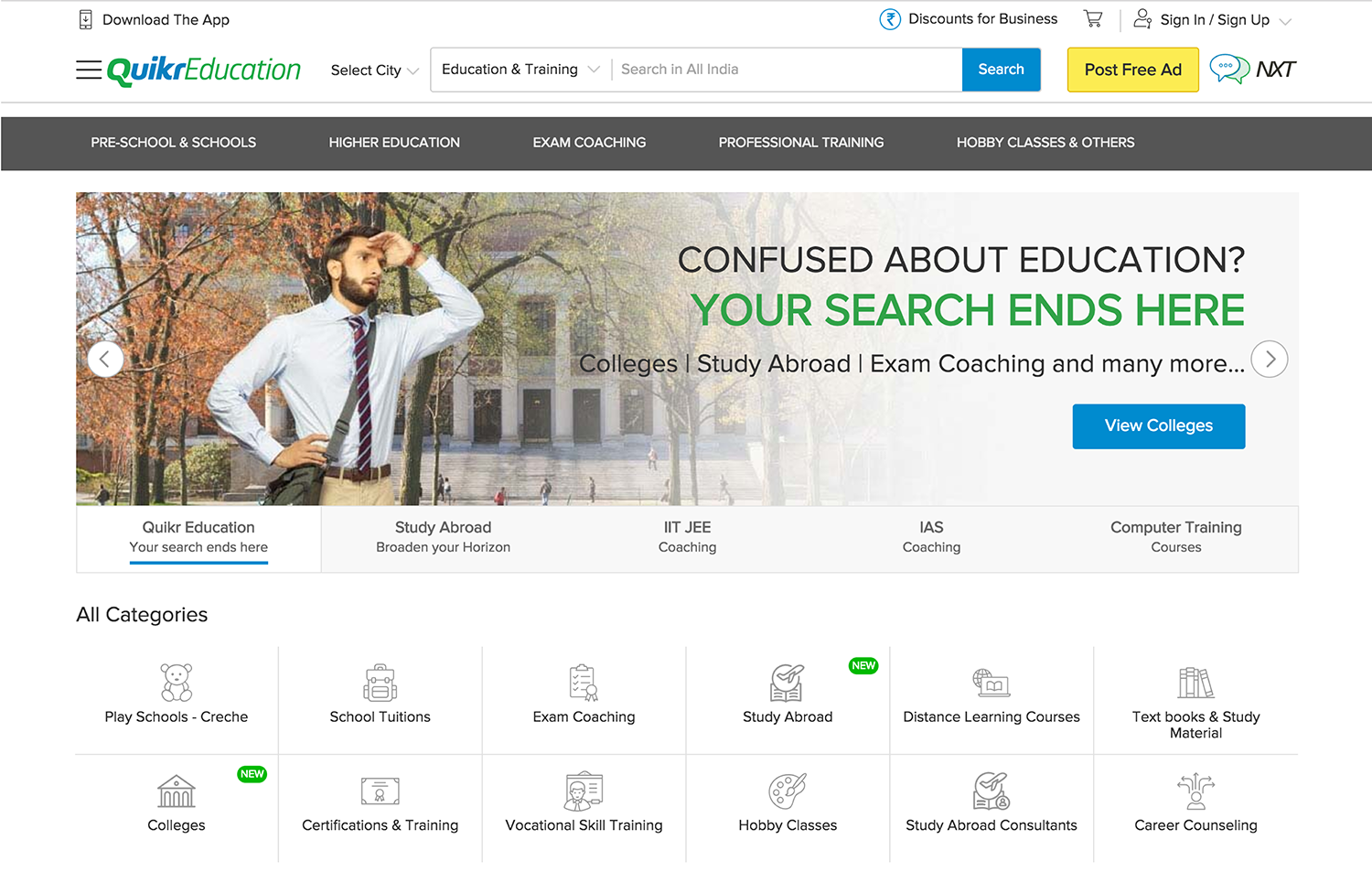 A one-stop shop equipped to meet all your education needs, QuikrEducation is where queries get resolved and careers find direction. So if you are confused about studying abroad or taking coaching classes for competitive exams, we have all the expertise to help you make the right decisions. If you have already started on a career path but are looking to change its course, it's never too late. Choose from the best distance learning and certification courses to take control and give your career a new lease of life. Whatever your confusion, QE has answers to all your education woes.
Find Us At Career Utsav For Expert Guidance
We want to make it easy for you to find us. So we're putting up a stall at Career Utsav, NIMHANS Convention Centre, Bangalore, on 3rd and 4th December 2016. Walk up to our stall for a free guidance session on choosing colleges and courses.
Here is a snapshot of the map you can use to locate us at the event –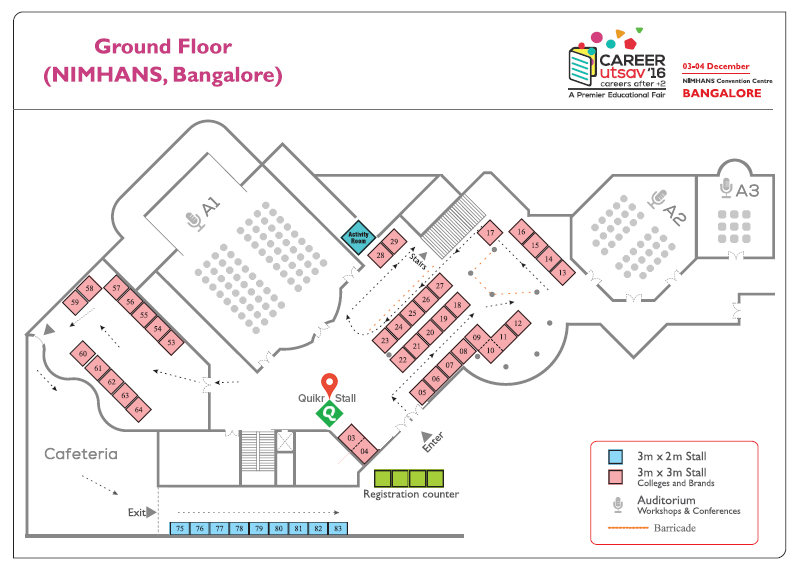 Details
3rd – 4th December 2016
Stall No. 3, Ground Floor,
NIMHANS Convention Centre,
Bangalore