Constantly evolving technology and the spiraling cost of living can leave you confused when it comes to picking the right television to fill that vacant space in front of your couch. You're spoiled for choice by the wide array of televisions the market has to offer, but this much choice only makes it harder for you to decide. You can even choose between expensive brand-new sets and the more cost-effective second hand products.
While most people may have second thoughts about buying a pre-owned television, it is definitely the smarter, more economical option.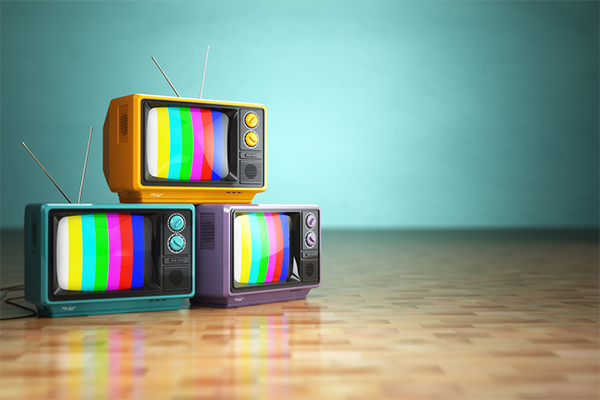 For one thing, you'll save big bucks by buying a used television instead of a new one. And now that you're saving money, you can actually consider going for a bigger TV that'll transform your living room into the perfect movie den. Buying a brand new television always comes with the risk of it being replaced almost immediately by a model with better features at a comparable price, causing buyer's remorse.
Now, if you have made up your mind to pick up a pre-owned television for your home, here are some things you might want to consider.
1. Research
Buying a second hand television is no different from buying any other electronic appliance, and in fact, requires more research in order to get a satisfying deal.
Size is one of the most important factors to consider when buying a television. Make sure you know the exact dimensions of the room the TV goes in beforehand. You don't want to have to replace your furniture to fit your TV in the room.
Model numbers of the TV give away quite a lot of information. Letters in the serial like P, L, or U could mean plasma, LCD, or LED respectively. If it's a 55-inch screen, you'll find these digits in the model number. Some letters indicate the year of manufacture as well.
Resolution and contrast ratio are left to your personal choice. But know your numbers – an HDTV should have a minimum resolution of 1280 x 720. As for contrast ratio, larger the size of the screen, the higher this ratio. So watch out for these numbers to ensure good picture quality.
Look out for features that make your already-existing equipment like speakers, DVD players, and video game consoles compatible with the device.
2. Cost Comparison
Once your research is done and you've got your mind set on a particular television, compare prices. Look for both used and new televisions with similar features, or other models by the same brand when comparing prices. Consider details like features, age of the set, and its overall condition when making the decision. If the price is too high, you can always try your luck with negotiation.
3. Quality Check
Make sure you get to check out the television set in person before you make the purchase. Check for cracks, missing or broken buttons, color distortion, and spots, spider lines, or multi-colored lines on the screen. Ensure that the cables, ports, and remote controls are all fully functional.
With many big names like Samsung, Panasonic, Sony, LG, and Philips making better TVs with every passing year, you can easily find a good quality used television on the second-hand marketplace. With numerous listings of used televisions on online stores, your search is made easier. Ensure detailed research and verification before sealing the deal.