Imagine riding your bike along the meandering unpaved trails in Ladakh. You are right in the moment, letting the cool breeze blow through your hair and taking in the scenic beauty around you when your bike's tyre bursts!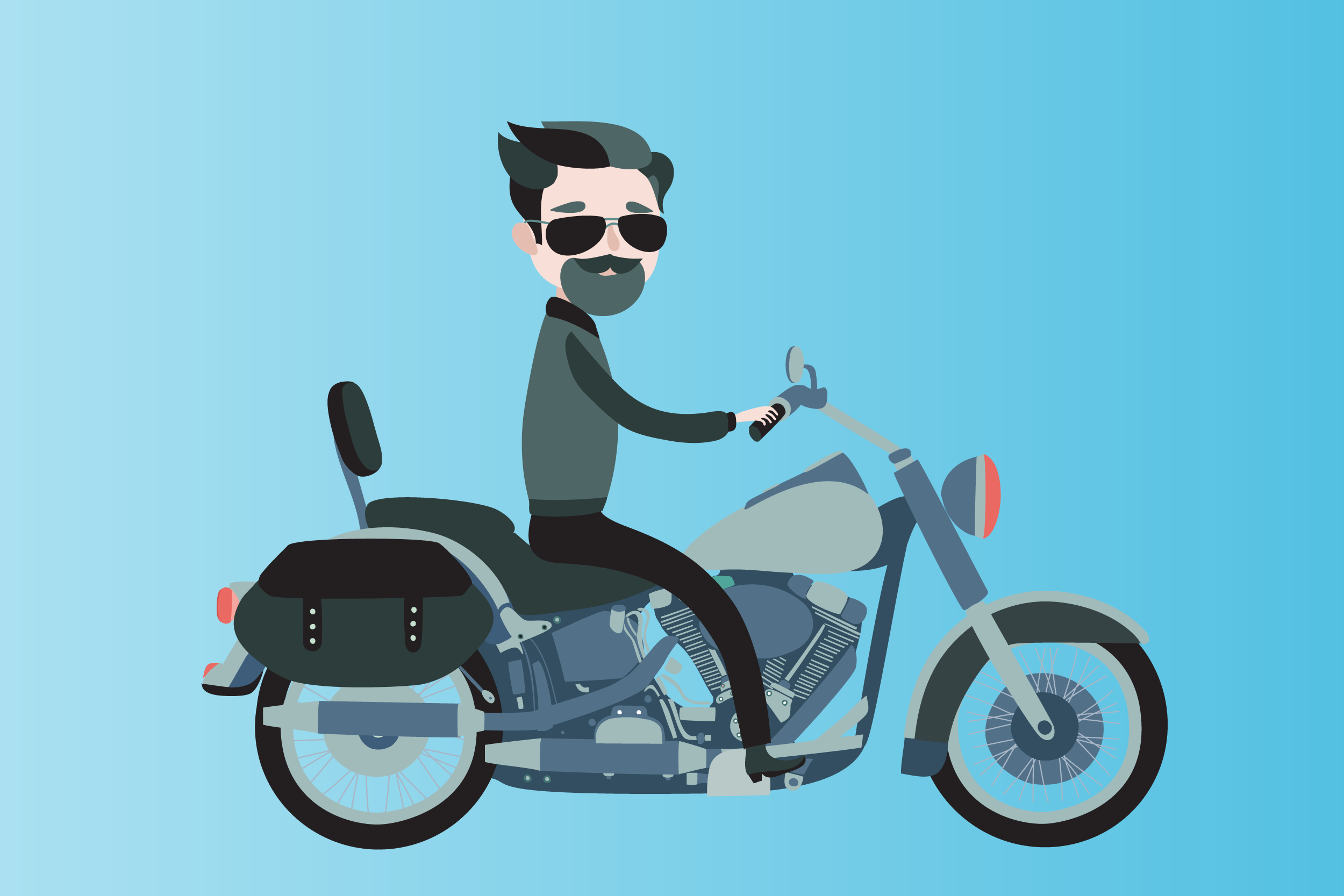 You narrowly avoid falling, get off the bike and examine the damage. How did this even happen?
Before you blame the Ladakh roads for interrupting your serene ride, check which tubes you chose for your bike.
Tubed motorcycle tyres have a tendency to go from a small puncture to a full-blown flat in the blink of an eye. Besides, if the valve gets damaged, you'll have to replace the whole tyre. Many riders are now switching to tubeless tyres because they offer easy maintenance and can be used for a relatively longer duration.
Here are a few tips that you should keep in mind if you want to make the switch to tubeless tyres –
1. Use A Tyre Sealant
Some tyres come with an in-built tyre sealant that fills punctures and prevents the tyre from going flat. Ensure that the sealant you go with is compatible with your tyre. You'll have to keep an eye on the level of the sealant. Though latex-based sealants are highly effective, they can dry-out in a span of 5-6 weeks.
2. Maintain Inflation Pressure
Each brand of tyre comes with its own standard inflation pressure. Check your bike's tyre pressure at least once a week. If you're planning a long trip, make sure that you check the pressure before you begin the ride. Keeping an eye on your tyre pressure is especially important when the weather is cold.
3. Inspect The Tread Regularly
When you get a new tyre, familiarize yourself with its tread to give yourself a fair idea of how it wears out with use. Keep an eye out for uneven wear and tear and wire frames whenever you inspect it. Worn out tyres are generally more prone to punctures, leakage, and blowouts.
4. Align The Wheels
We're all intimately familiar with the Indian roads. Over time, as you navigate these roads, your bike's wheel alignment is lost and the suspension is disrupted.
This can lead to an uneven wear and tear on the wheels. When you align the wheels, you should make the tyres roll parallel to each other.
5. Avoid Braking Abruptly
Over time, sudden braking can wear your tyres out more than potholes would. This can drastically reduce the life of your tyres and burn a hole in your pocket. While it's not possible to entirely avoid braking abruptly, you should try to ride as smoothly as possible.
Now that you know how to take care of your tubeless tyres, make sure that you optimize its usage.
Servicing your vehicle and tyres every now and then will keep your bike running smoothly. Compare different tyre prices online or at the dealership before you settle on a pair, to ensure that you land a good bargain.