When buying a car, the comfort factor often figures lowest on the checklist – long after safety, fuel economy, and price. A comfortable car seat is essential not just for long distance drivers but also for people who have back problems or other health issues. There are several different types of car seats, and most are model-specific.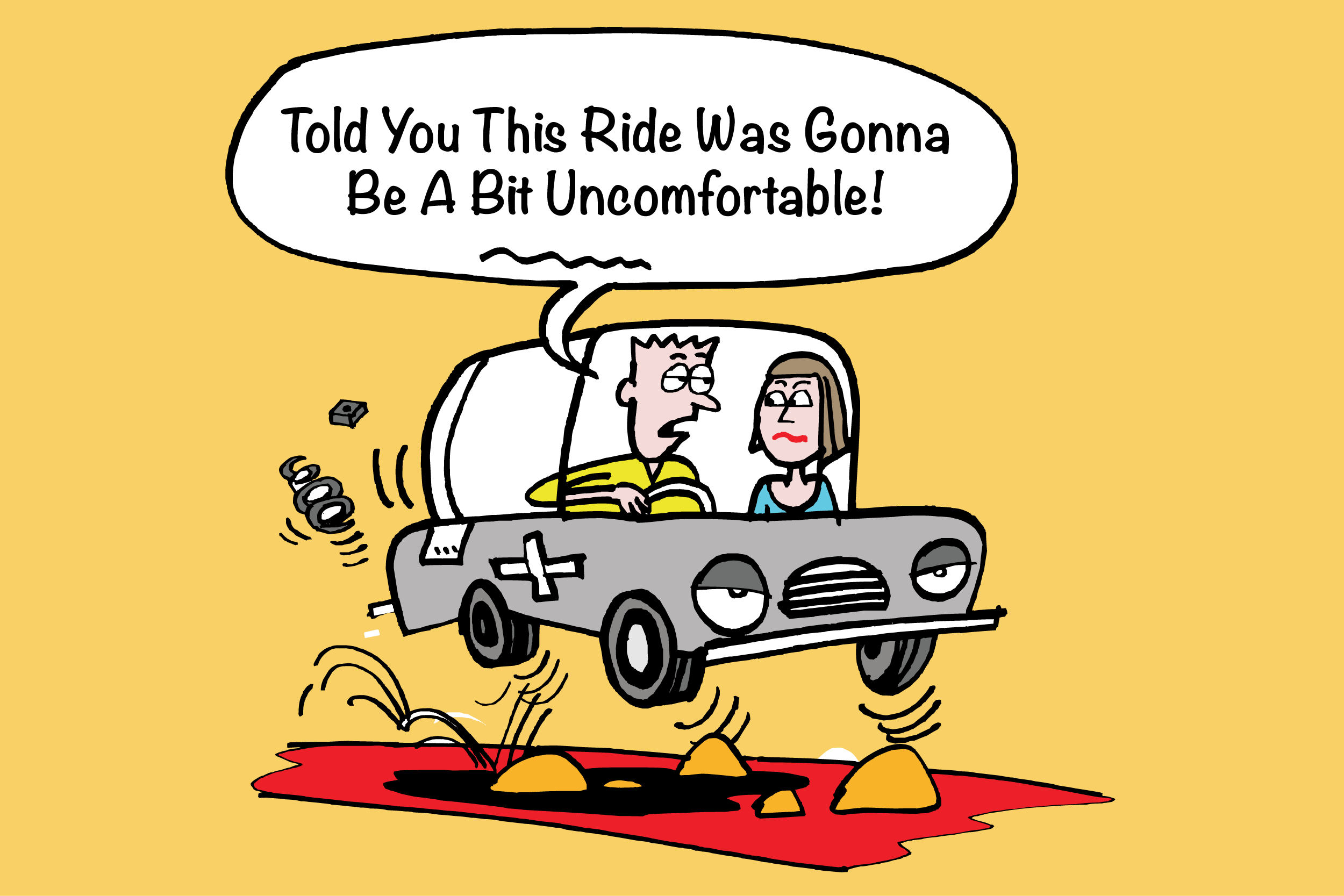 The top three categories of car seats are reclining bucket seats, standard bucket seats, and bench seats. Of these, only the first is used in passenger cars and offers a moderate amount of flexibility. Any other attempt to make a car seat more comfortable is usually about modifications to the existing car seat covers. Only premium cars feature ergonomic car seat cushions.
Here are some ways to make car seats more comfortable – 
Reclining Bucket Seats
These are commonly found in the front seats in sedans or the first two rows in an SUV. In this style, the backrest can be adjusted and offers versatility in terms of comfort. In two-door cars, such seats might also be seen in the rear passenger section because moving them is the only way people can get in and out.
Wedges
These support wedges are meant for sitting on and are an excellent choice for car seat bases that cannot be adjusted. They can level the seat base, especially in bucket-shaped seats. When choosing a wedge for your seat, be sure to measure the space between the two sides accurately as some cars have seats that've raised sides. Also, using a wedge means the height of the seat will be raised proportionately, and this reduces the space between the roof of the car and your head.
Lumbar Support
These are available in a variety of sizes and shapes for back or lumbar support and go with all types of seats and make your car comfortable. They can be placed at the base of your spine in seats with misplaced lumbar curves or sports seats. They can usually be hung from the head-rest or tied around the seat.
Full Length Back Supports
Though similar to wedges, these are placed against the back of the seat and cover the area from the base up to the shoulder level. They can be used along with wedges for additional support and comfort as per individual needs. These are most effective when they fit well.
Complete Seat Covers
As the name suggests, they are a second skin on your car seat. They can raise you up in the seat, and if you are tall, the height will have to be factored in before you opt for these. Again, matching the width of the seat and cover is important to get a good fit and ensure comfort.
Unless you know the right way of positioning your car seat and the correct posture when driving, even the most comfortable car seats can make you unhappy. 
Be thorough and make an informed decision!