If you've read Mad magazine, you've seen the face of their mascot, Alfred E. Neuman, on the cover with the slogan – 'What, me worry?'.
The French say 'C'est la vie' (that's life), typically accompanied by a light shrug.
But neither of these compares to India's 'Chalta Hai', which means – compromise is a part of life. Shrug and move on.
This 'going with the flow' mentality has become a way of life for most of us.
You swear by it as you carefully step around gaping holes in the footpath, and it's probably crossed your mind when you saw a stray hair in the dal that you were cooking.
Let's face it, 'Chalta Hai' is a mantra.
It Needs To Stop!
If you think about it, you'll realise that you're tired of living like this.
Wouldn't it be better to stop using a stack of newspapers to fix a wobbly table? Why not find a more permanent fix?
If you don't try to change this, things are pretty much going to stay the same. Accepting a less-than-satisfying lifestyle is making it difficult for people to create a better world. And it's seriously hindering India's progress toward becoming a fully developed nation.
Here are a few other situations in which most people decide to turn a blind eye, a deaf ear, or the other cheek to avoid dealing with their problems.
1. Meter Ke Upar
How many times have you travelled in an auto and ended up paying more than necessary?
If you travel 2 kilometres in Bangalore, the meter will come to INR 25. As soon as you hand the auto driver 30 rupees, he prepares to take off, because paanch rupay mein kya hai?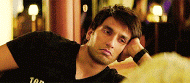 Don't let him get away with that extra 5 rupees! Ask for change, and if he mumbles something ambiguous, tell him to drive you around in circles till the meter hits 30.
Alright, maybe that's a little eccentric.
But give it some thought. If you don't treat his job like a profession, how can you expect him to? He'll just keep asking for the occasional 10 or 20 rupees above the meter every time he finds a customer, and to him, that's just a part of life.
Chalta hai.
2. No Smoke Without Fire
How many raging garbage fires have you seen by the roadside lately? Random junk is set on fire every day, everywhere, because it's easier than getting someone to properly dispose of it.
The next time you come across one of these fires, try putting it out. Not only are the fumes harmful to you and everyone else, but they're definitely doing the environment zero favours.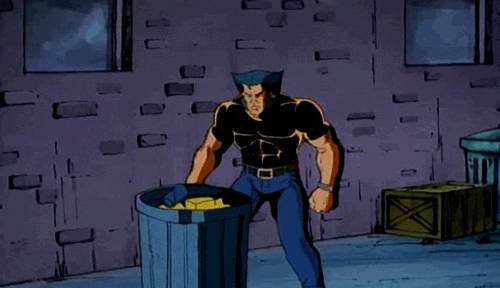 Shockingly, the fire doesn't seem to bother anyone walking by. A dupatta drawn tight across the face or a handkerchief over the nose seems to be enough to get by.
Sure, you'll hear cursing and some coughing, but we deal with horrible pollution every day. This is child's play in comparison, so why bother?
Chalta hai
3. Clumsy Carpentry
Have you ever experienced the horror of a bathroom door that doesn't fit in the door frame?
You shouldn't have to deal with this just because your carpenter forgot his plumb line and decided, 'Hey, I'll just give this my best shot!'.
He's the one who fumbled, so invite him over for dinner, cook him a nice meal, and wait till he needs to use the loo so that he can experience the irritation an ill-fitted bathroom door can cause.
When the door doesn't fit into the frame, you'll build some serious arm strength opening and closing the jammed door, but this will probably end in toe stubbing and tears.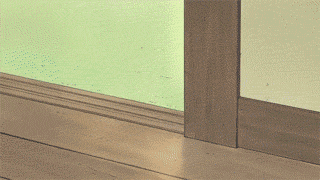 Most people have resigned themselves to this bout of extra effort in their everyday lives, because… chalta hai.
Chalta Hai Ab Nahi Chalega
It's time we stop making excuses. Chalta hai needs to go.
For starters, you could contact QuikrServices and find a professional to sort out that faulty door frame. Start small, and slowly work your way up till you can say chalta hai ab nahi chalega!