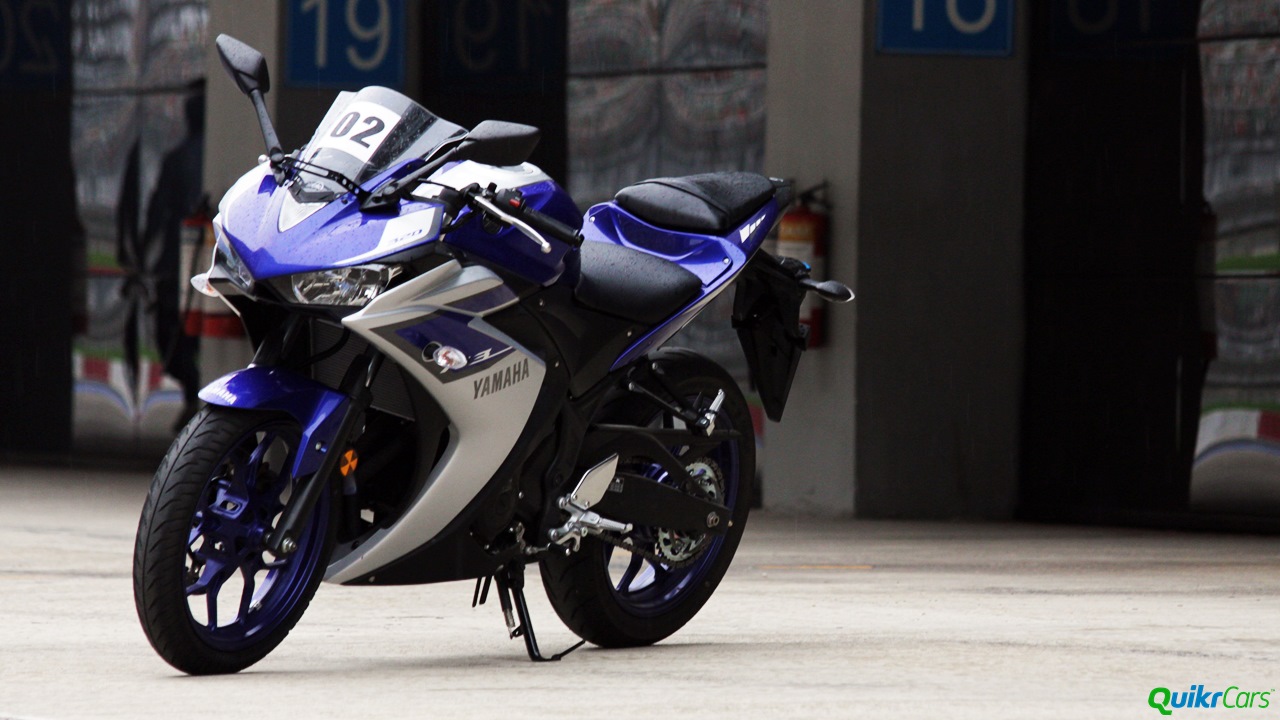 The prestigious Indian Motorcycle of the Year (IMOTY) 2016 awards event was held on the 18th of December in Delhi at the Hotel Ashoka. Yamaha R3 took the IMOTY 2016 award amongst the short-listed candidates. It also included the Benelli TNT 300 and the Honda CBR650F which completed the top three contenders. Aspi Bhathena, Chairman, IMOTY 2016, presented the Indian Motorcycle of the Year trophy to the Yamaha Motor India on behalf of the esteemed jury of IMOTY 2016.
Aspi Bhatena commented about the winning bike, Yamaha R3, saying: "IMOTY 2016 has been one of the toughest awards for the Jury in the last eight years as we had lot of very good motorcycles launched during 2015 but most of them were priced on the high side unlike 2014 where the Harley Davidson street 750 was priced at 4.5 lakhs."
Speaking about the Yamaha R3 winning the IMOTY 2016 award, Roy Kurian, the Vice President of Sales & Marketing, Yamaha Motor India Sales Pvt. Ltd., said: "We launched Yamaha YZF-R3 in August 2015 and the responses that we have been receiving are indeed most positive and encouraging. We understand the needs of our customers and therefore pay great attention to detail in our products in terms of styling and design. This win too, is awe-inspiring, thank you Indian Motorcycle of the year Jury members and JK Tyre".
The Indian Motorcycle of the year is recognition of the finest and best performing motorcycles launched in the last one year. The nominated motorcycles are judged on various parameters such as the price, fuel economy, styling, comfort, safety, performance, practicality, technical innovation and finally the value for money and suitability for Indian riding conditions.
The jury for the IMOTY 2016 included many noted industry experts and specialists namely, Aspi Bhathena and Aninda Sardar (Bike India), Abhinav Mishra (BBC Top Gear), Shubhabrata Marmar and Halley Prabhakar (Overdrive), Rahul Ghosh (Auto Today), Jared Solomon and Arup Das (AutoX), Kartik Ware (Motoring World) and Sirish Chandran, Ouseph Chacko (Evo), and Pablo Chaterjee (Man's World). The jury is selected carefully to include people who have a proven set of analytical skills and competence required in evaluating and testing motorcycles.
Last year's Indian Motorcycle of the year 2015 award was taken by the Harley Davidson Street 750. The few other previous winners were Royal Enfield Continental GT (IMOTY 2014), KTM Duke 200 (IMOTY 2013), and Honda CBR 250R (IMOTY 2012).
Download Quikr App for Android, Windows and iOS devices here