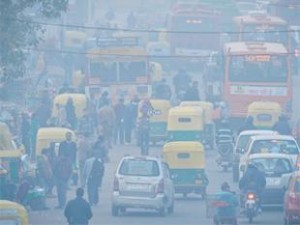 There may be a Government notification coming in soon relating to the retirement age for all 2nd hand cars used commercially along with other CVs. This may be fixed at 15 years and such vehicles may be euthanized in 2016 itself.
This move will affect all trucks, taxis and buses which are aged above 15 years. The notification should come into effect from mid-2016 and will aim at reducing pollution levels in India. This move may well spark protests from vehicle owners and transportation business stakeholders, this will actually boost the automobile industry that has been plagued by Supreme Court and National Green Tribunal rulings.
According to governmental sources, growing pollution was a big reason behind such an age limit for commercial vehicles, irrespective of their condition, maintenance and other factors. These vehicles mostly use diesel which apparently causes more air pollution in cities. This will take millions of commercial vehicles off the roads and most of these adhere to BS-I and BS-II norms for emissions. The Government will be offering incentives in the form of tax breaks and this could offset any expected opposition to this decision.
The finance ministry should be extending incentives as sales of new vehicles will go up instantly, thereby creating cash inflows and making up for all these rebates. These incentives may be announced in the budget for next year. The ban will be enforced through special provisions in the Motor Vehicles Act. India currently possesses approximately 3.4 million vehicles that have crossed the 15 year age limit according to experts. If taxis are taken into account, this could go up to almost 4 million.
This move will boost demand and automobile companies may reap a rich harvest. Air quality may also improve drastically post this move. India currently has 13 of the 20 most polluted cities globally as per a WHO report. This move will put India in the league of global nations which have such finite ages for vehicles.
Download Quikr App for Android, Windows and iOS devices here.