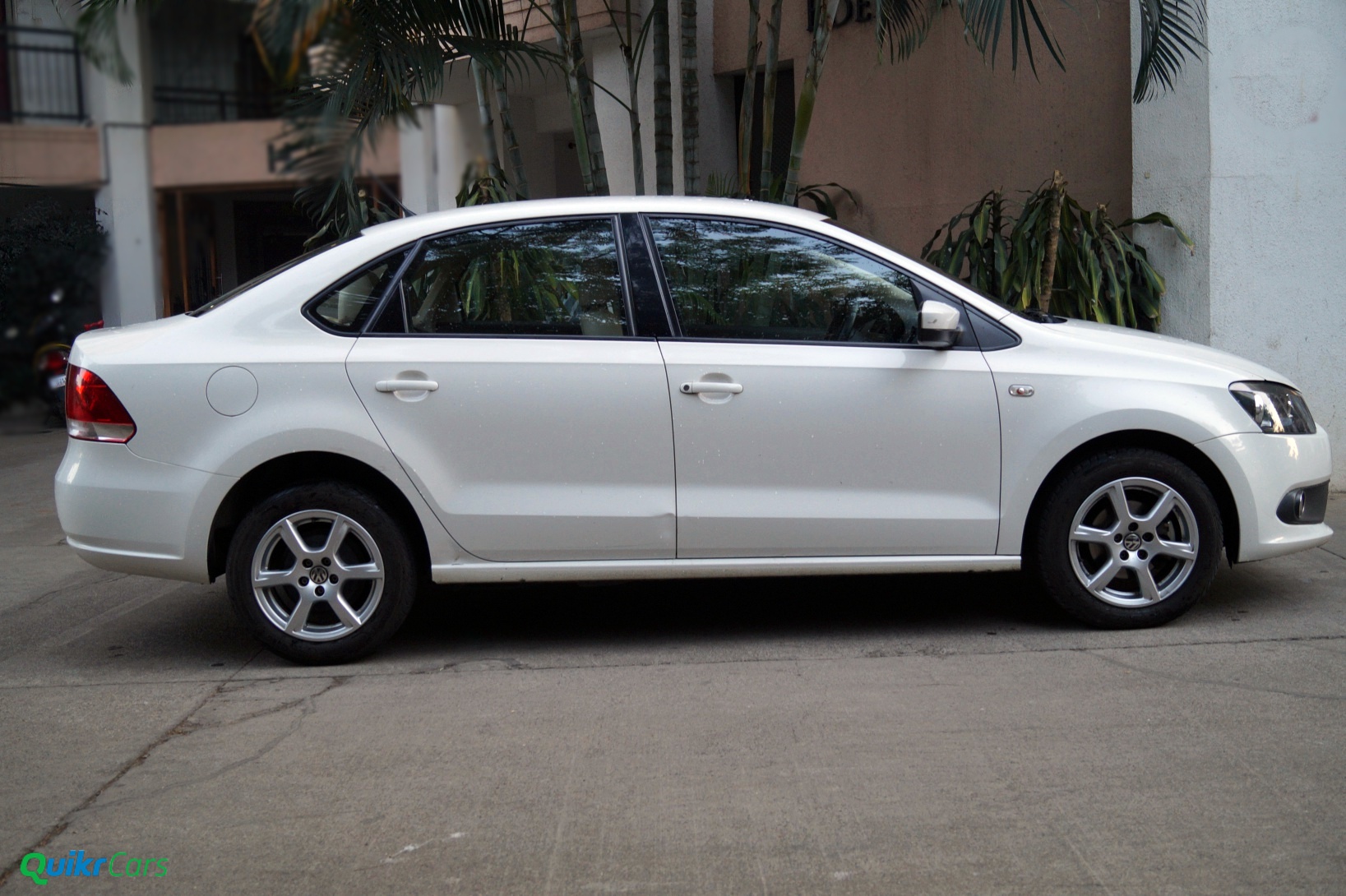 About the car
The Volkswagen Vento was launched in 2010 and has been a key volume product for VW. The Vento is essentially the sedan version of the Polo and sells in the C-segment. The Vento soon became one of the favourite cars for customers and sold in good numbers. The car provided ample rear legroom, something that was highly desired in that segment and also came with powerful engines and good dynamics. The Vento also has good quality interiors that set a benchmark in its segment and also made it the most affordable VW sedan in India. Comfortable seats, ride and good build quality were some highlights of the Vento.
The Vento was launched with 1.6-litre, 4-cylinder petrol engine and the diesel was also a 1.6-litre 4-cylinder unit. Both engines offer good performance and the diesel was the most powerful one, in its class. Both engines come mated to a 5-speed manual transmission and there is also an option of a 6-speed automatic transmission, in the petrol version. The Volkswagen Vento is built on the PQ25 platform which is rigid, strong and also light. It has a well-balanced suspension which makes the ride composed at high speeds and also makes it handle well.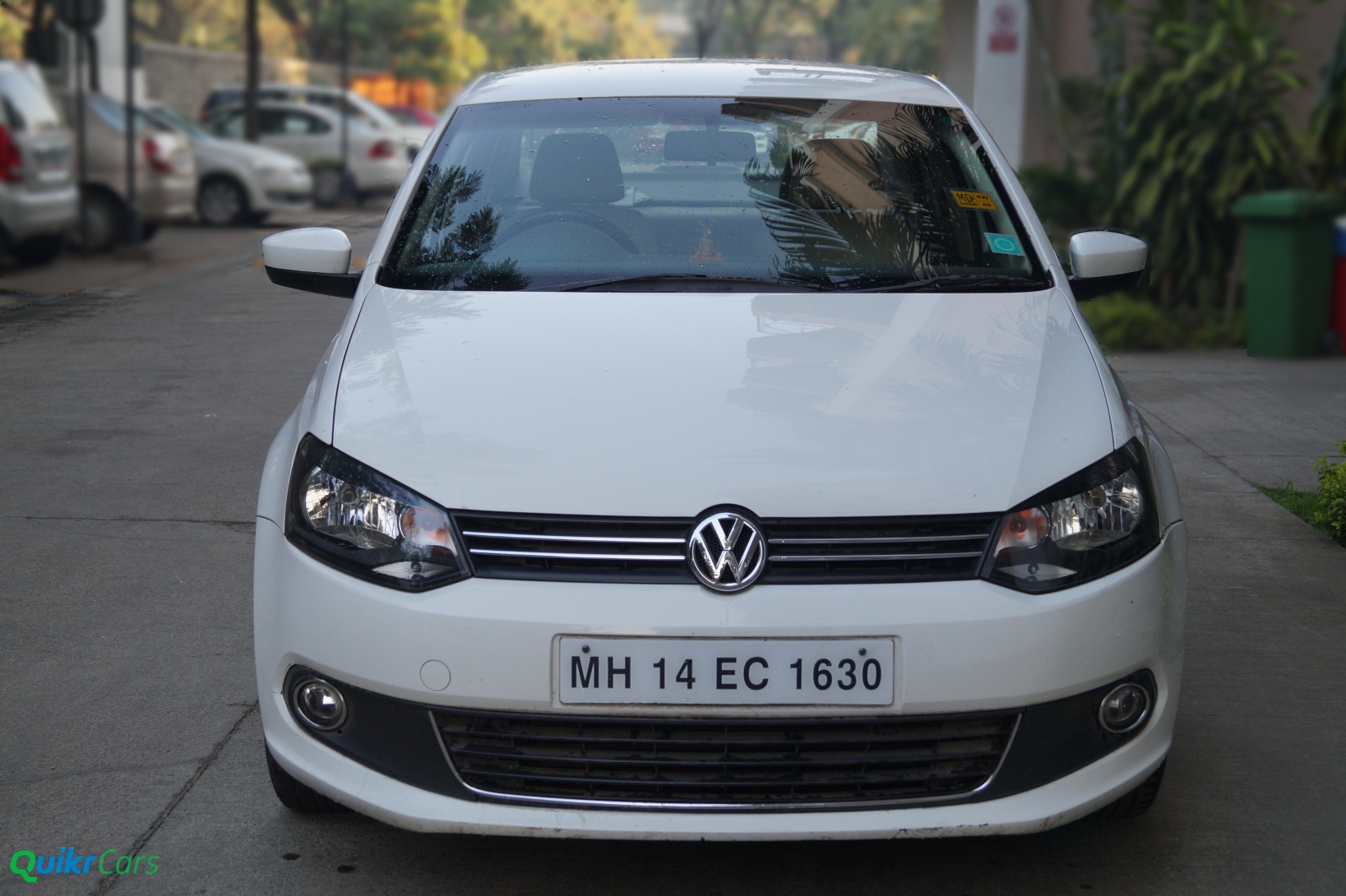 What to look for:
The Vento though has a powerful Diesel engine, it has quite a loud clatter which is normal. It has a service interval of 15000kms, but the oil level needs to be periodically checked and topped-up. The clutch of the diesel variants is quite heavy and can get you tired in city driving. The petrol motor is smooth and the automatic variant is easy to drive. Check for clutch wear around 40000 kms. Check for electrical issues. The upholstery is beige colored and unless there is a seat cover fitted, the seats can get soiled easily.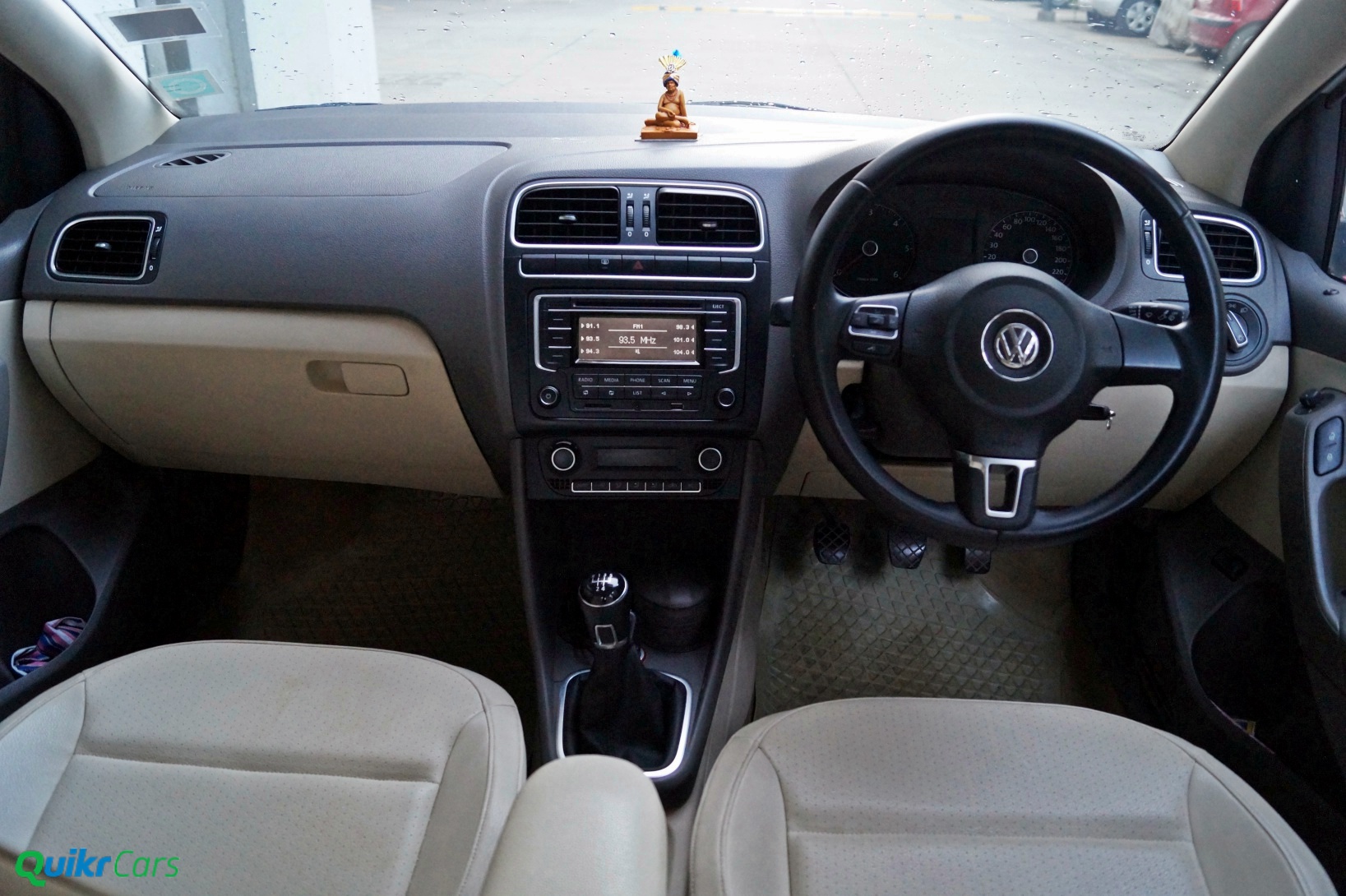 Frequently replaced parts price:
Front Bumper- Rs.1800 (unpainted)
Rear Bumper- Rs.2100 (unpainted)
Headlamp Assly.- Rs.4900
Tail Lamp Assly.- Rs.3250
Clutch Assly.- Rs.8500
Front Shock absorbers – Rs.3400
Rear Shock absorbers -Rs.3200
The VW Vento has good build and plastic quality. Used Ventos are available in the market starting from INR 3 lakhs, upto INR 6 lakhs. The resale value is lower than the best selling cars in the segment, so that makes it a good second-hand purchase. It also has less wear and tear issues unlike most other cars in its segment.