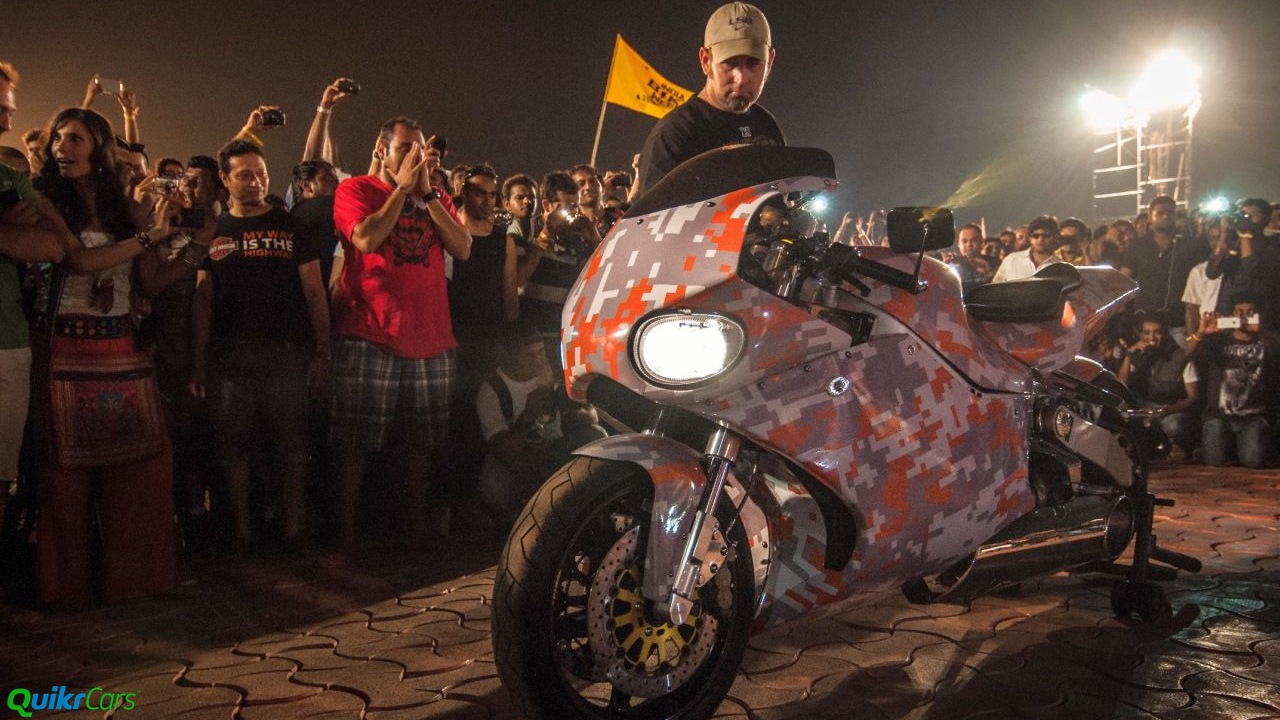 The biggest biking event in India, India Bike Week is all set for its 4th instalment in 2016 and it promises to take the event to a whole new level. The two-day annual biking event is scheduled to take place on the 19th and 20th of February in Vagator, Goa. The biking festival is expected to witness an attendance of over 12,000 bikers from across India.
The India Bike Week debuted in 2013 and has been held every year since then attracting more and more biking enthusiasts every year. In a span of just four years, it has turned out to be one of the biggest biker gatherings in the country. Recently, the India Bike Week 2015 also bagged the 'Best Public Event' award in India at the EEMAX Global Awards 2015.
The festival for 2016 guarantees loads of excitement for biking fanatics. The fest will see a host of biking related events, competitions and stage shows. This will be complemented by great music from various artists, bands and DJs to create an energetic ambience to keep the crowds entertained. India Bike week 2016 will see the return of some of the traditional events such as the National Custom Bike Build-Offs, National Stunt Championship, Biking Legends, Honour Roll Sessions, Dirt Track Challenge, Bikini Bike Wash and more. Along with these events we will also see many new bike launches and display of custom and vintage bikes.
Apart from these traditional programs, the IBW 2016 will see, new, more exciting and special events. 2016 IBW will see the debut of the IBW Main Street, which would be setup like the biking meet shown in the movie Torque. This street will be a crazy lane which will feature several bars and tents along with DJ's working their consoles on suspended overhead bridges and bikes revving. A new competition event called the Hard Enduro Challenge is included which would be open for participation for amateur motocross teams. The Hard Enduro Championship has a prize worth Rs. 1 lakh. Also new to IBW will is the IBW Film Fest which will feature screening of videos of epic rides by biking enthusiasts from around India. In addition to these new events, the Trial World Champion, Dougie Lampkin is invited to perform a Motor Trails show for the crowds.
Martin Da Costa, CEO and Founder, Seventy EMG said, "India Bike Week 2016 will be our biggest edition yet. We're working hard to develop it as a 'Sturgis Motorcycle Rally' meets the 'Rio Carnival' experience for the Biker Brotherhood and we know it's going to be high, wild and rock and roll amazing. We're looking forward to really making it the biggest and best Bike Festival in Asia."
The IBW 2016 will surely be on the must-go list of every biking enthusiast in India. The two day pass for the India Bike Week 2016 are available online and is priced at Rs. 3,500 per head. Unfortunately, the early bird package passes are already sold out.
Download Quikr App for Android, Windows and iOS devices here.