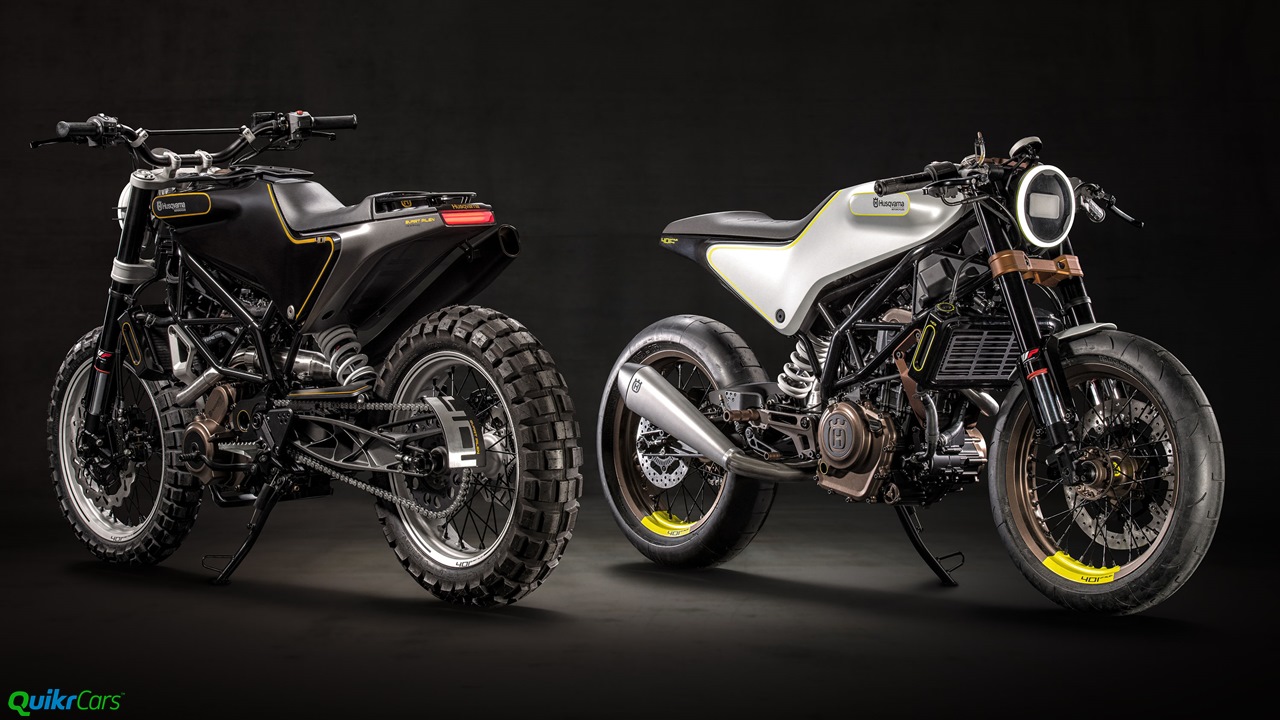 Husqvarna motorcycles totally owned by Pierer Industries (headed by KTM CEO Stefan Pierer) will soon start production of their motorcycles in India. The common factor of 'Bajaj' between KTM and Husqvarna has enabled the company to gain access to the Indian manufacturers' low cost production facilities. Initially the company will use its Indian connect to make engines and other key components that will be exported and assembled either in Austria or its European facility. Husqvarna had earlier announced that they would be shifting focus from off-road only motorcycles and now add more road going machines to their line-up. They have been serious in this effort and have already showcased concepts of the motorcycles that we can expect.
Husqvarna is keen to tap the sub 500cc segment with their concepts in the form of the 401 Svartpilen and Vitpilen. These concepts have already generated a lot of excitement amongst motorcycle enthusiasts. An interesting point about these concepts is the fact that when they arrive in their production form they will have engines in the capacity of 125 to 400cc. Now does that seem similar to something else you know? If you have still not guessed it, with the owner of the company already having the KTM brand under its marquee, the Husqvarna sub 500 line-up will borrow engines or rather engine technology from KTM. These will be made in association with Bajaj like KTM already does, enabling them to achieve very competitive pricing.
The current plan though is only to make the motorcycles / components here and export them. Further on depending on global response, the motorcycles could be completely made in India and further ahead even be sold here. But surely the first market to see the new Husqvarna road versions will be the European and the US markets. With KTM planning to introduce its entire motorcycle line up in India by 2017, which includes the bigger sport and adventure models, Husqvarna could also use the same strategy for India. Using Bajaj's facilities and KTM's technology we are pretty sure that the brand could make a huge impact in India. This could also mean that when the motorcycle finally does reach India, we could see it very competitively priced in-fact right along with the KTM's. The Husqvarna brand is not very known in India but we have had the luck to witness the Nuda being launched when the company was in the hands of BMW. We are still a long way from seeing proper confirmation from any of the companies involved, but expect the road versions to debut in Europe in the second half of 2016.
Download Quikr App for Android, Windows and iOS devices here