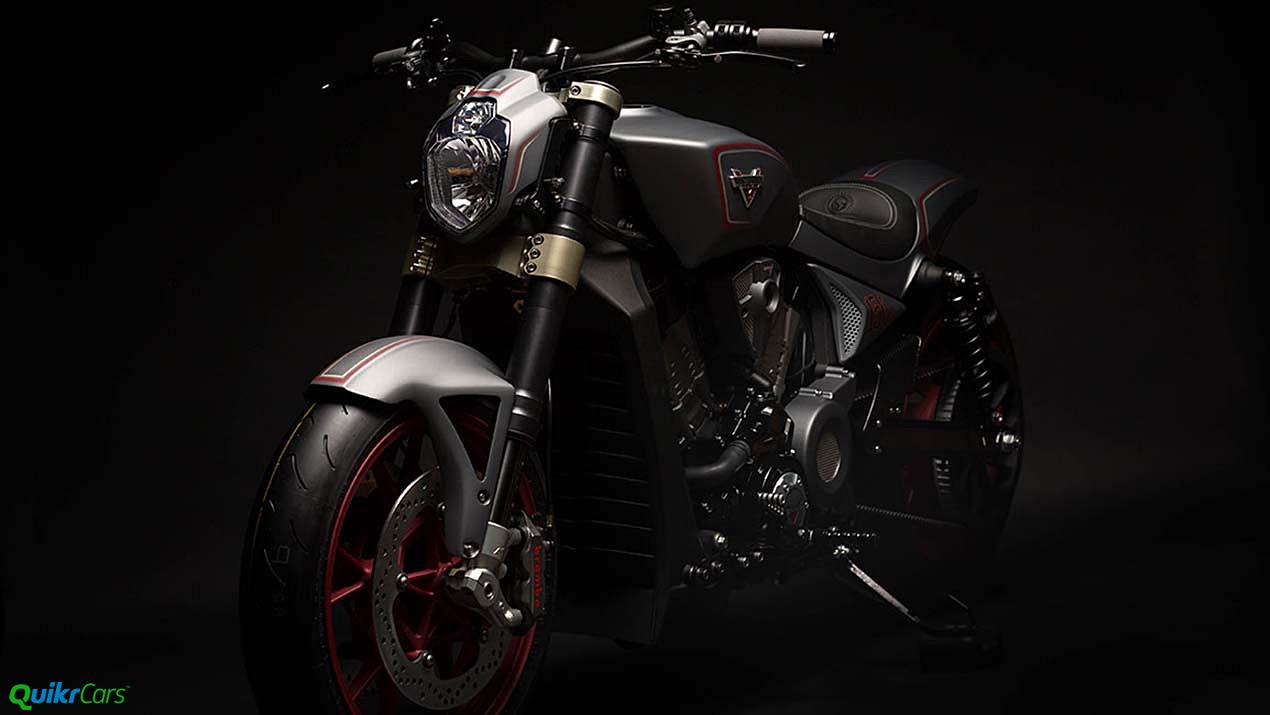 There were rumours of Victory Motorcycles working on a sport cruiser with the 1,200 cc water-cooled V-twin which propelled the Project 156 Pikes Peak race bike. For 2016 the folks at Victory Motorcycles have done just that resulting in the Victory Ignition Concept. The Ignition Concept was revealed at the EICMA in Milan. Featuring a lean and muscular design, the Ignition Concept indicates the direction in which Victory Motorcycles are headed for in the future.
Post the Pikes Peak International Hill Climb effort by Victory Motorcycles, the potential of the newly developed 1,200 cc prototype V-twin was too good to go be ignored. They figured that a cruiser with the new prototype engine at its heart would be something special. With the EICMA around the corner, someone pushed the idea of giving the new bike a European touch. That is when Victory motorcycles decided to ship an engine to the Swiss custom motorcycle builder and drag race champion, Urs Erbacher.
That is how it all began and with a slight wave of the magic wand by Erbacher, the Ignition Concept was born. The attractive and muscular concept is built around the prototype engine taking the frame of the Hammer S as a base to work with. The concept features a paint scheme which is inspired by the Project 156 Pikes Peak racer. The show stopping drag inspired body work was designed completely by the Swiss designer. Also, many parts such as the exhaust headers, headlights, tail lamps, turn indicators, instrument cluster were completely custom designed by Erbacher himself.
Honoured by the opportunity to build a bike from the ground up for Victory Motorcycles, Urs Erbacher said, "Having an open invitation to wrap the new engine in an interesting bike is a real highlight in my career – and I imagine that any production bike with this powertrain will be a fantastic ride."
Steve Menneto, President of Polaris Motorcycles was proud of the new Ignition Concept and said, "Our new engine along with the Urs' Victory Ignition Concept and future concepts will also debut in New York City and will plot the direction not only of a fantastic new platform, but of this brand. We will continue to design and build the best cruisers in the class."
Nothing has been said about when we might expect the production model of the Victory Ignition Concept to debut. We hope that it is in the near future and that the design would not stray too far from Erbacher's concept.