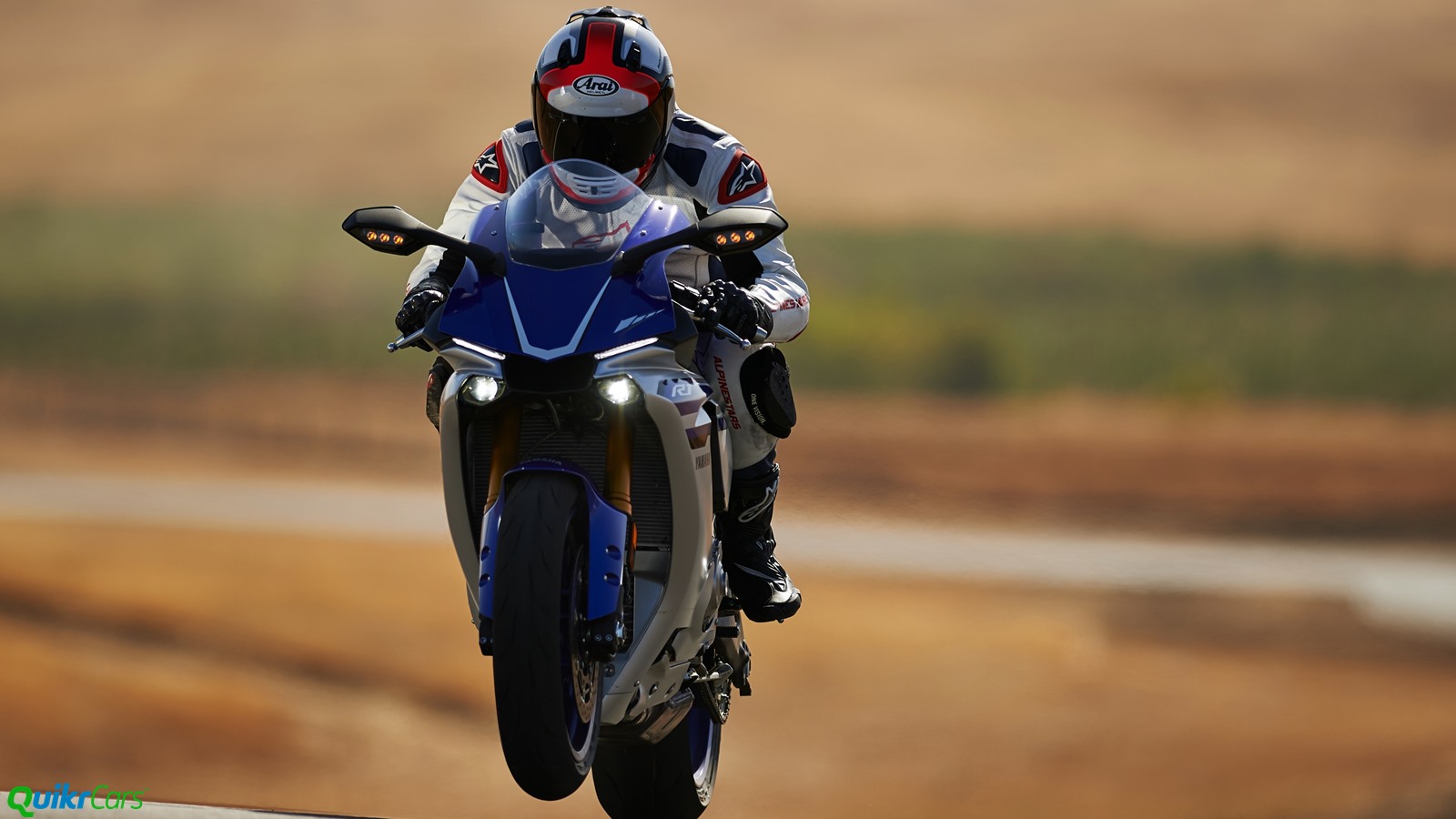 A recall will be announced soon by Yamaha for the 2015 Yamaha YZF-R1. Based on the information available from sources, the recall will be for only a limited number of units. There are no official details from Yamaha about the number of bikes that would be included in the recall.
To all the owners of the 2015 Yamaha YZF-R1 and YZF-R1M, your bike might be a part of the "stop sale" recall. This might also affect the people in India who have purchased the 2015 YZF-R1. Yamaha has found some issues with the gearbox of certain units of the R1. Some components of the transmission were found to be having inadequate strength which could result in the transmission to seize during shifting gears.
More specifically, according to the sources, the issue is with the second-gear wheel and pinions. These might break or result in improper shifting during extreme speed conditions due to high stress. A safety issue as the breakage might result in a crash because of the transmission getting seized. This issue with the second-gear might also result in the first, third and fourth-gear wheels and pinions to deform or be damaged.
Yamaha will be organizing a "Factory Modification Campaign" to rectify this defect for the affected 2015 YZF-R1/R1Ms. Through this campaign, the affected units will get free replacements of the transmission assembly with new ones which feature the rectified design.
The recall might be officially announced by Yamaha in the coming weeks. The affected bike owners will be notified accordingly about the recall and the campaign. The "Factory Modification Campaign" is expected to be organized sometime in the mid of December this year.
There have been similar recalls by other manufacturers to rebuild defective motors. This is especially common with first year models where most of the problems arise. The rebuild has been performed by factory technicians in such cases. There have also been instances where the complete engines or transmissions have been replaced with new ones. We will get to know more about how Yamaha would be proceeding, whether it would be replacing the whole transmission or if they would only replace the specific affected parts.
We will keep you updated about the recall from Yamaha once we have an official announcement. More importantly, we will keep you updated whether the local Indian owners of the 2015 Yamaha YZF-R1 should be concerned about this.
 Download Quikr App for Android, Windows and iOS devices here.