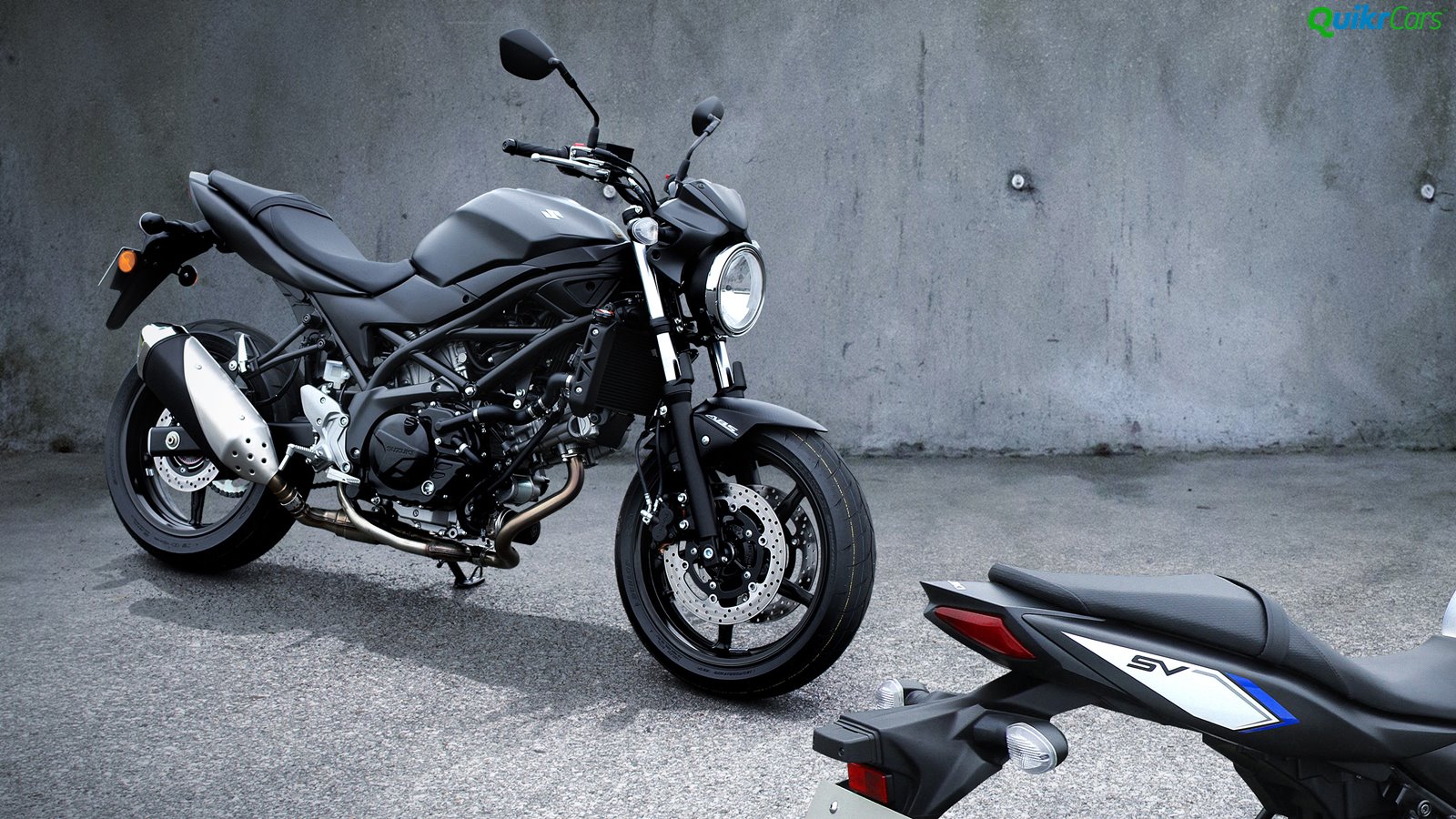 Suzuki SV650 was last produced in 2009 and it has been six years since its absence. The iconic middle weight v-twin from the Japanese manufacturer which enjoyed cult-like status will see a rebirth for the 2017 model year. Suzuki unveiled their new 2017 SV650 at the EICMA in Milan this year.
Being such a versatile, affordable and fun motorcycle, the Suzuki SV650 was not only known as an ideal starter motorcycle but was also a popular choice for track day enthusiasts. Friendly enough for a new biker and aggressive enough to make experienced riders also enjoy riding it; the powerful V-twin powered bike was a very well balanced machine. The news of an upgraded lighter and more powerful Suzuki SV650 will turn a lot of heads. Suzuki will bring back the new SV650 to its 2017 portfolio with an ABS and non-ABS model.
Suzuki says that the 2017 SV650 has been completely revamped with over 130 new parts. Out of them, the engine gets about 60 new upgrades which will help produce more power, more torque, higher fuel economy and lower emissions. The upgrades include pistons that are redesigned for optimal rigidity while keeping the weight in check. The piston skirts are resin coated for reduced friction and higher durability. The combustion chamber gets an additional spark plug for dual-spark ignition for efficient fuel combustion. The engine is now fed through new 39 mm throttle bodies with Suzuki Dual Throttle Valve injector system which features a 10-hole fuel injector. The new side swung 2-into-1 exhaust system is equipped with a catalytic converter for reduced emissions and is also lighter.
The revamped chassis features 70 new components. The new frame helps the Suzuki SV650 shed over 7 kg of weight compared to the older model. The new lightweight steel trellis frame is narrower and designed for balanced rigidity and flexibility. The fuel tank is also narrower but without compromising on the 14.5 litre fuel capacity. Suspension at the front is a 41 mm telescopic fork with 124 mm travel in combination with link-type rear monoshock with pre-load adjustment. Brakes are from Tokiko with 290 mm discs at the front and 240 mm at the rear with ABS.
The new SV650 features a multifunctional LCD display which shows gear position, speedometer, tachometer, odometer, trip meter, range, water temperature, fuel gauge and a slew of other information.
The new 2017 Suzuki SV650 will hit the stores by mid-2016. But we will have to wait a bit longer for Suzuki to reveal the pricing details.