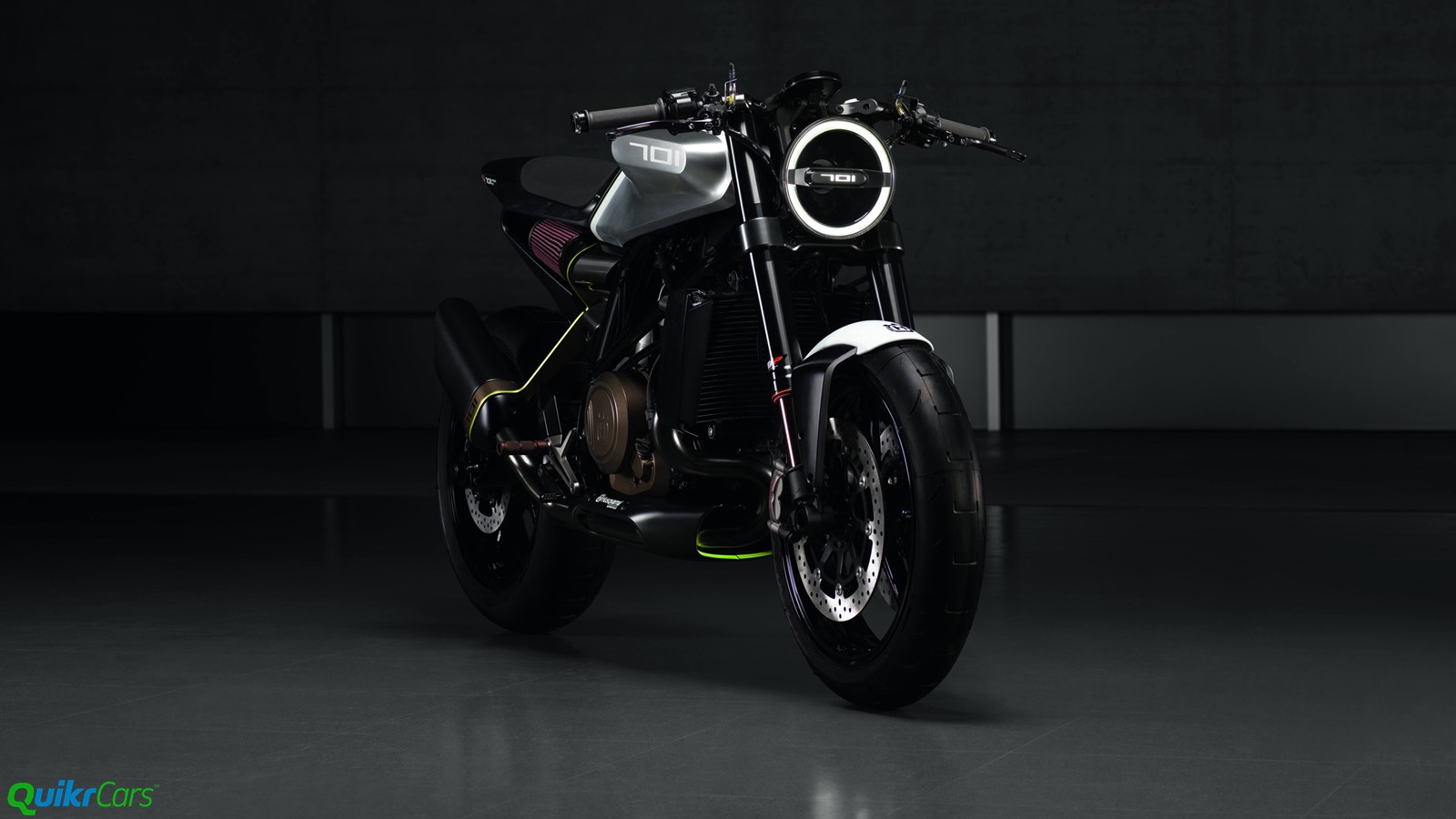 Husqvarna have been toying around with the Vitpilen concepts for a year now. It all started with the KTM owned brand displaying the Vitpilen 401 and Svartpilen 401 at the 2014 EICMA. A year later, building on the same name, Husqvarna have unveiled the new Vitpilen 701 concept at this year's EICMA in Milan. The Vitpilen concept's design ideology draws on Husqvarna's iconic Silverpilen Street-bike from the early 50's.
Motorcycling enthusiasts were rather curious to see how the Swedish brand Husqvarna will grow under the ownership of the Austrian KTM. By far, apart from the concepts that we have seen nothing original has come out in production with the Husky badge after the takeover by Stefan Pierer. What we have seen are just recycled KTM bikes with Husqvarna name and colours.
However, going by the announcement by Husqvarna during the unveiling of the new Vitpilen 701 concept at the EICMA, we should be seeing real pure Husqvarna motorcycles by 2017. The Husqvarna Vitpilen 701 is a modern café racer and the styling is pretty much in line with the older Vitpilen 401 concept. The Husqvarna design team at KISKA have designed a bike that would appeal not only the modern but also heritage motorcycling enthusiasts. The larger capacity Vitpilen 701 is based on the same 690 cc single cylinder engine that we have seen on the recent Husqvarna 701 Supermoto and Enduro.
The Vitpilen 701 concept has been designed with an eye for detail. Every part of the new concept is eye-catching. The front round LED headlights with the 701 badge, clip-on handlebars, horizontally protruding tank, the highly detailed side-swung exhaust and the beefy USD forks are some of the things we liked. The minimalistic styling along with the high detailing makes the Vitpilen 701 visually appealing.
Recent news indicates that Husqvarna is also working on an entry level Vitpilen. This bike will be powered by a 125 cc engine which is based on the KTM Duke 390 platform. The KTM Duke 390 and its variants 125 cc and the 200 cc capacity bikes are already a success around the globe.
Looking at the trend, Husqvarna already have a completely new street-only segment with the new Vitpilen family name. Starting with the Vitpilen 401, 701 and now the 125, we will get to see a complete portfolio of Vitpilens starting with entry-level bikes to the high-powered 701s by the spring of 2017.
The Vitpilens might be the first step for Husqvarna in the right direction. It would immensely help the Swedish brand to build back on the lost image due to the recent buy-outs.