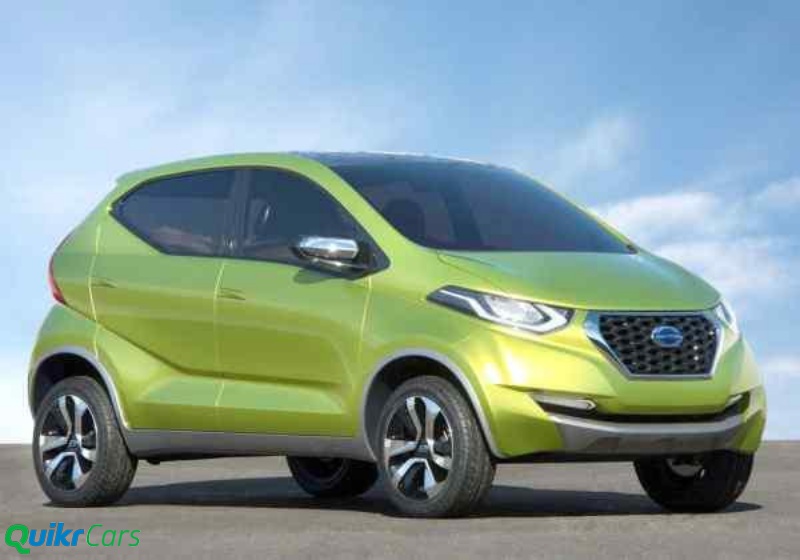 RediGO is going to be Nissan's new entry level car and will bear the Datsun brand. The Redigo is based on the CMF-A platform, which also underpins the Renault Kwid. The CMF-A platform is an all new platform which has been jointly developed by Renault and Nissan and there will be more products in the future based on this platform.
The RediGO, has been designed from keeping Indian customers in mind and is being developed for local conditions as well. It will have a tall stance with a high ground clearance and will be a modern affordable entry-level hatchback. The RediGO will be a stylish and spacious car with newly styled interiors, which will be different from the Kwid.
The RediGO will be fitted with a three-cylinder 800cc (B4A) engine that is expected to produce about 52bhp of power and will come with a five-speed manual. An AMT (automated manual transmission) will also be introduced at a later stage. There will not be any diesel engines on offer on the RediGO and it is expected to deliver class-leading fuel efficiency.
The Datsun RediGO is expected to be launched in 2016 and will be competing with the Maruti Alto, Tata Nano and the Hyundai Eon.This will be Datsun's product for the largest segment in the Indian car market. Renault Kwid also competes in this segment and as mentioned earlier, is also based on the same CMF-A platform, however the similarities between the RediGO and Kwid are limited to the platform only.
Expected Specifications:
Engine: 0.8-liter,1.0-liter
Power: 52bhp, 62bhp
Expected Price:
INR 4-6 lakhs