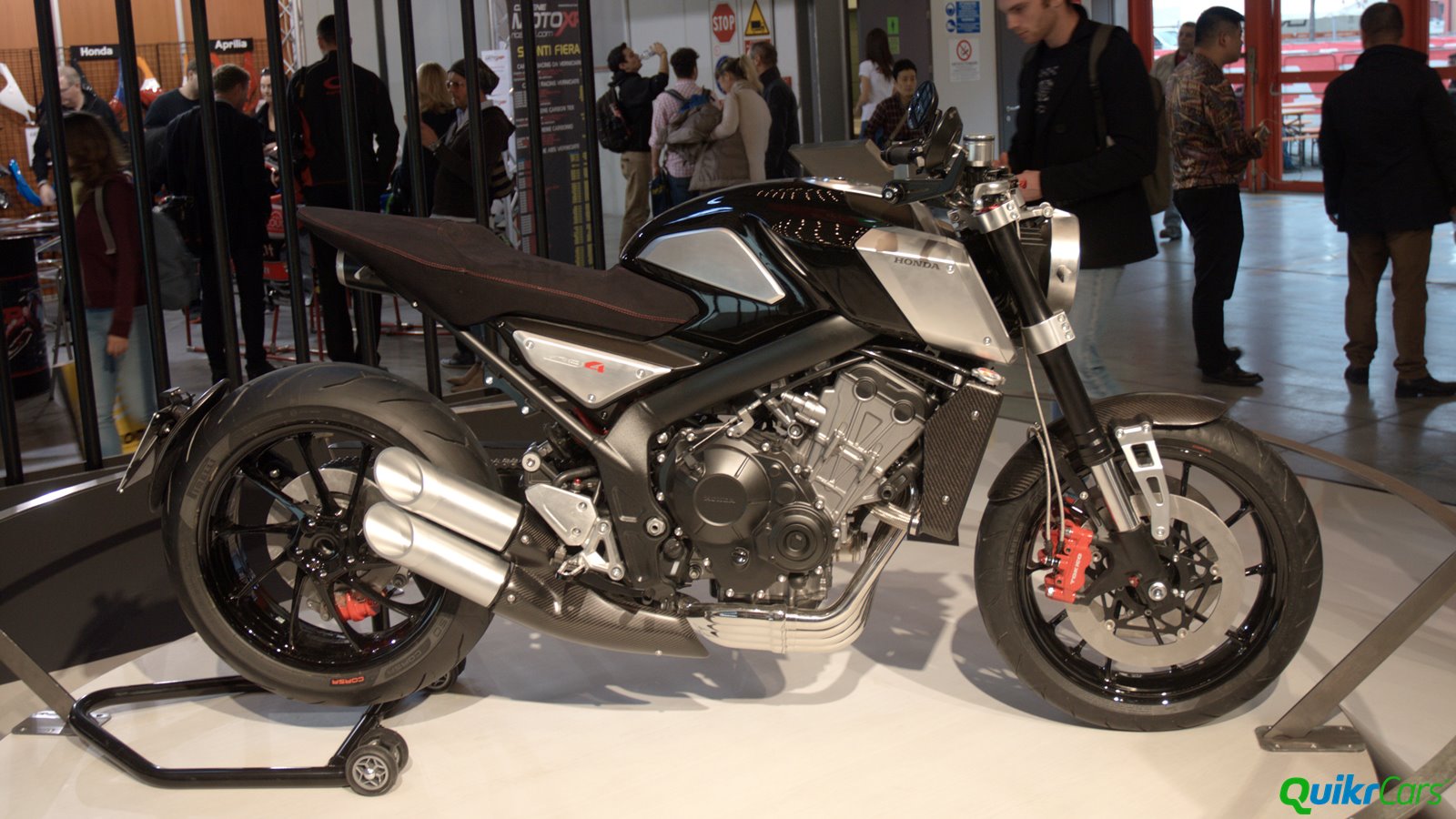 Scramblers have been gaining popularity massively in the two-wheeler segment in recent times. These hipster bikes have been included in the portfolio of many major manufacturers already. The Japanese manufacturer, Honda seems to be keen on experimenting in these lines with the CBSix50 concept which was displayed at the EICMA in Milan.
The Honda CBSix50 concept was unveiled along with the Honda CB4 concept at the motorcycle show. With these concepts, Honda is exploring the option of different kinds of motorcycles that can be built on the CBR650F platform. At first glance, the CBSix50 concept looks like a bigger version of the Honda Grom monkey bike. However, the CBSix50 is Honda's modern take on the currently popular scrambler genre. Both the concepts were designed by the Honda R&D Europe.
It is nice to see Honda reworking on an already existing platform which has proven to be practical. However, with these concepts the 650 platform gets the much needed personality which is sort of lacking with the CBR650F.
The concept CBSix50 shares the engine and majority of the frame from the CBR650F. The sub frame might have been redesigned to fit the new bodywork with bold graphics. It features a futuristic looking LED headlight assembly. The handlebars have MotoGP styled brake and clutch lever shields. The front forks are upside down style unlike on the CBR650F. The red coloured seat is angular and simplistic. The 4-into-1 exhaust is side slung with a short slip-on styled classic megaphone.
The modern chiselled looks of the Honda CBSix50 concept contrasts with the rugged off-road tyres with huge buttons. The wheels are spoke aluminium alloys both at the front and the rear. While the CBSix50 is styled for off-road purposes, the styling of the CB4 concept is more inclined for on-road use. The CB4 is similar to the Six50 as it shares the same platform of the CBR650 but the styling is very different. It features a single sided swing arm, dual polished exhausts, bar-end mirrors, aluminium alloy wheels and other bits that make it look modern yet classy. The CB4 features regular road tyres unlike the CBSix50.
We think Honda will already have buyers waiting for these beauties. Turning these concepts into production would be hugely welcome worldwide. These two concepts would surely help change the slightly boring soulless image of the CBR650F platform greatly. What sounds more interesting is that the bikes coming out of this platform could also be as reasonably priced as the CBR650F.