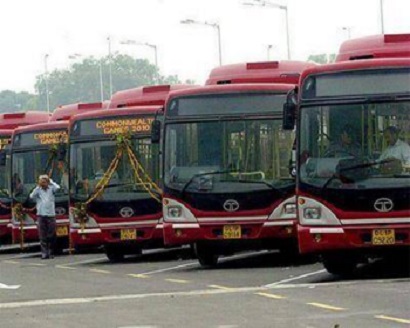 According to reports, the transport department has already floated a global tender for acquiring a whopping 2, 000 buses across several categories. Applications have also been sought from manufacturers of battery operated buses.
This tender means that the monopoly of Indian bus manufacturers is set to conclude shortly. The tender came out this month and prospective bidders will be identified by January 2016. According to governmental sources, financial bids will be invited post meeting of technical specifications. The procedure should conclude by the first half of 2016. This plan comes post the announcement by DTC to purchase 1, 380 buses. The tender opens up the segment to foreign players. The playing field for bus manufacturers has been scaled up with this tender announcement. DIMTS is assisting with regard to the EoI.
The tender includes passenger vehicle categories like the 12, 22, 34 and 70 seater buses. Articulated buses have also been put into the tender which is a first by all standards. These buses are vehicles on a single mounted deck which had two sections linked by a joint. This has a bus body that is longer with easy maneuvering and can be used in public transport systems and BRT. Technical tender specifications include regular fleet upkeep, timely delivery, maintenance support and training of non technical and technical DTC staff.
DTC has been striving to acquire buses for more than two years. Attracting bus manufacturers means doing away with contract clauses which puts maintenance tasks on companies. Earlier, Gopal Rai, transport minister, had ordered for midi buses to be put on routes that pass through congested zones. This tender is noteworthy as for the first time it opens the door for foreign players in the Indian bus manufacturing market.