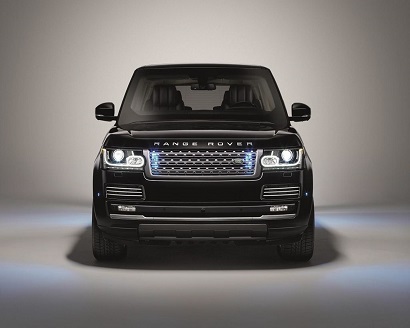 Jaguar Land Rover has launched the all new Range Rover Evoque at a competitive price that should get SUV enthusiasts excited in India.
Tata Motors owned iconic company, Jaguar Land Rover launched its all new Range Rover Evoque today. The car has been priced from INR 47.1 lakh onwards while the top end model comes at INR 63.2 lakh. The premium SUV gets a minor face lift and other changes at the exterior in addition to other integrated technologies that were missing in previous models. According to the British carmaker, it has already got a whopping 125 pre-bookings for the brand new Evoque.
The Range Rover Evoque fuses panache, luxury and style for those who feel youth in all its myriad hues. This luxury SUV has been creating new standards and trends in the automobile industry post its launch and the 2016 model should also help the brand achieve greater success according to the president, Jaguar Land Rover India, Rohit Suri. The brand new Evoque comes with a four cylinder, 2.2 litre turbocharged diesel engine that can dish out 140 KW at 3500 rpm and torque figures stand at around 420 Nm at 1750 rpm. There is a 9 speed automatic transmission system integrated into the vehicle as well.
A new addition to this face lifted model is Gesture tailgate technology. This enables closing and opening the tailgate by waving one's foot below the rear bumper. This is certainly a fun attraction to look forward to! There are loads of other exciting features that have been added to the new Evoque. JLR currently has 22 dealerships throughout the country and the Evoque will be available for sale at all of the same. This should certainly be a tempting proposition for true SUV lovers.