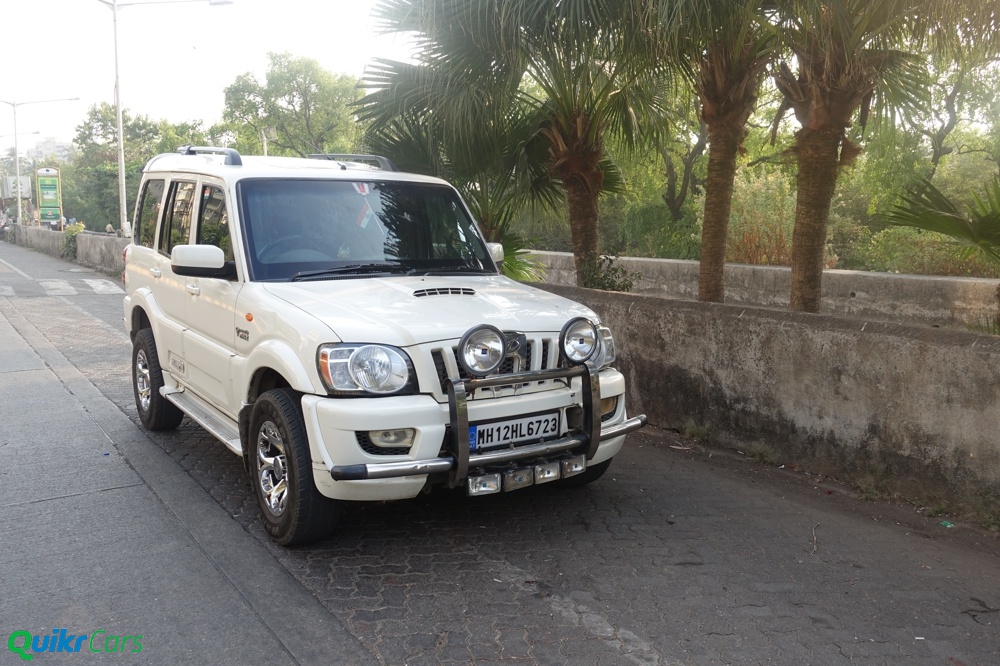 About the car
The Scorpio was first launched in 2002 and ushered a new era with regards to affordable SUVs in India. The Scorpio brought Mahindra into the mainstream of the passenger car segment as it was an indigeniously built SUV that also catered to global markets. The success of the Scorpio set a benchmark for other manufacturers in India and the car went on to be a best seller. The first generation Scorpio has ruled the SUV market for many years now.
The first generation Scorpio came in two engine options. The first one called M2Di is a 2.5-liter engine producing 71bhp of power and 200Nm of torque. The second one is 2.2-liter mHawk engine that churns out 120bhp of power and 280Nm of torque. The Scorpio came in five variant options – LX, EX, SLX, SLE and VLX variants. The top-end VLX variant offered features such as audio system, airbags, ABS, power windows and alloy wheels.
The Scorpio has a robust build and has gone anywhere capabilities. The vehicle is ideally suited for semi-urban conditions and has a high ground clearance typical of an SUV. Engine performance of the mHawk engine is impressive. The ride of the Scorpio is a bit harsh but it has a good handling and is easy to drive too.
What to look for
Scorpios generally are found in good condition and seldom have major faults. In vehicles that have clocked a high mileage, the fuel injectors need to be checked. Check for uneven tyre wear which could be due to faulty wheel bearings or misalignment. Check whether the gearbox has excessive play. Check battery, electricals and door hinges. Underbody damage is something to check, though most vehicles do not suffer any problems due to high ground clearance.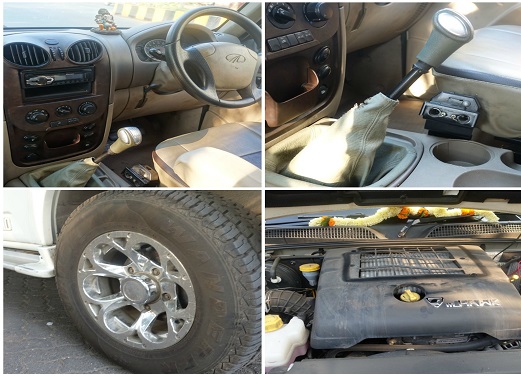 Frequently replaced parts price:
Front Bumper- INR 10098
Rear Bumper- INR 4080
Headlamp Assly.- INR 4700
Tail Lamp Assly.- INR 1549
Clutch Assly.- INR 11132
Front Shock absorbers – INR 1352
Rear Shock absorbers – INR 1550
The first generation Scorpios are available in the market ranging from INR 3.5 lakhs to 7 lakhs. depending upon the model year, variant and mileage. It has a robust build which can withstand heavy abuse, and has a refined and powerful engine, is fairly loaded with features and also offers value that is hard to find in this segment.