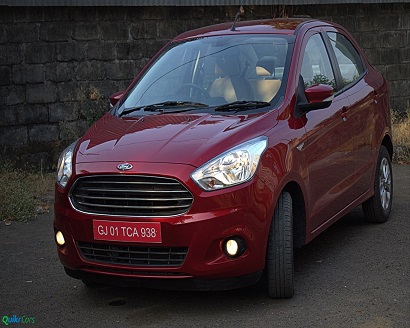 Ford Motor Co is now aggressively targeting an expansion of its SUV market in the United States of America. It is already selling the compact SUV named EcoSport in Europe and Latin America and this may be introduced in the US as well.
Ford Motor Co is now thinking of ramping up its market share of the US SUV market to a whopping 40% by the year 2020. The light vehicles segment will see 40% being captured by SUVs by 2020 as compared to 1/3rd in recent times according to global chief of sales, Stephen Odell. This segment will be getting really big and will be fragmented into various requirements as well. The 2017 Ford Escape, a revamped model of this best seller, was unveiled in Los Angeles on Tuesday. Ford is thinking of bringing in the EcoSport to the US which has been a resounding success in India, Latin America and Europe.
Ford should be building a whole new pickup truck and SUV courtesy the Wayne, Michigan factory post the production shift of the Ford Focus compact vehicle to Mexico in 2018. The Escape have been promising and should exceed last year's figures of 306, 212 vehicles according to industry sources. However, these are going up slowly in comparison to competitors like Nissan and Toyota. Ford has redesigned the Escape's interiors and exteriors but it will not come with collision avoiding automatic emergency braking systems. Toyota will be offering such equipment as optional choices on several models in 2017 though.
Ford is confident that the 2017 Escape possesses sufficient safety features and technology. Ford did agree with the National Highway Traffic Safety Administration for making automatic emergency braking a standard feature on future US market cars but no deadline has been specified for the same yet.