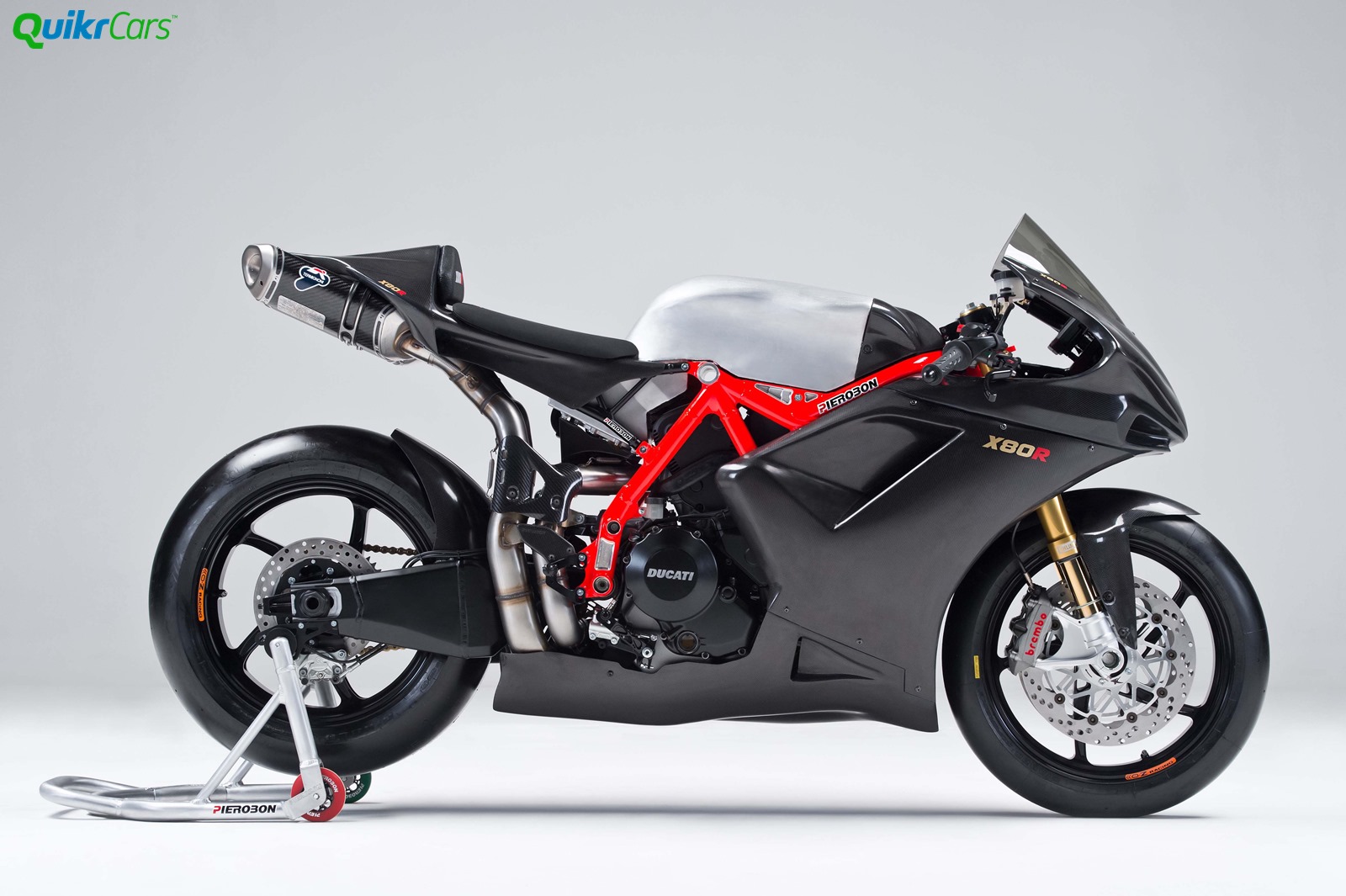 The Pierobon X80R is the latest offering from Pierobon – the Italian Engineering firm. The X80R has been developed around the Ducati 848 Superbike engine to become a highly potent track bike.
For the people who are hearing the name Pierobon for the first time, the Italian engineering firm has been a regular name in the world racing scene. They have been developing chassis for motorcycles and other paddock equipment from 1952. Pierobon has been associated with many World Superbike and MotoGP teams providing them solutions and services. Apart from their contribution to the racing world, the Bologna based engineering firm build bikes such as the X60R, F042 HSTREET and chassis components like a trellis frame kit for the 1199 Panigale.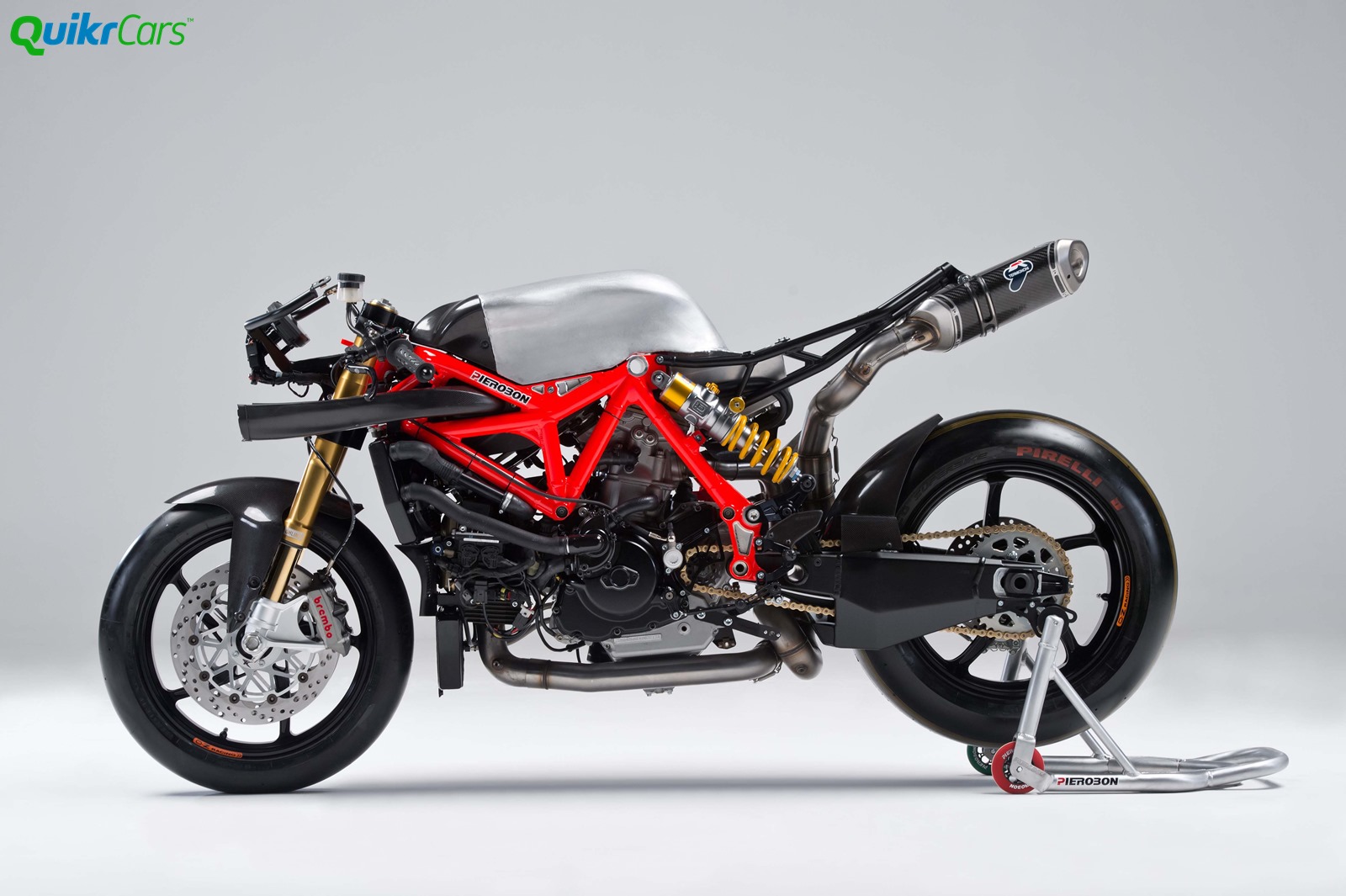 For the readers who already know about Pierobon, they might see the similarities between the new X80R and the earlier X60R superbike from the firm. This is because both the bikes share the EN AW-7020 aluminium alloy frame and swing-arm which strictly adhere to the design philosophy at Pierobon's.
Pierobon says that with the X80R supersport, their focus as always, was to provide greater torsional rigidity to the chassis while keeping the frame compact and light. The frame tubes are mounted as close as possible to the engine which will provide better handling performance and agility to the X80R. The swing arm is a double sided box-section one which has an under-braced design aiming for maximum edge-grip and stability during acceleration and corner entry.
All thought the Pierobon X80R uses the engine from the Ducati 848, they claim that the frame can be adapted to use with any of the 4-valve Ducati engines. Pierobon has worked hard to make the conversion as easy as possible such that the fuel tank mounts any of the 848, 1098 or 1198 fuel pumps. Similarly, the rear sub frame will allow the mounting of the 848 or 1098 or the 1198 under-tail exhausts. The bodywork of the Pierobon X80R will be available in both fibreglass and carbon fibre. Though we think anyone willing to go for the conversion would prefer the latter any given day.
If one asks what makes the Pierobon X80R so attractive, the answer Pierobon says is the weight of the bike. With the custom trellis frame, sub frame, swing arm, fuel tank, rear-sets and other parts, the X80R can be brought down to a meagre number of just 150 kg. This fact alone should make jaws of any track racing enthusiast drop down wide, not to forget the high performance agility, handling and braking that comes along with it. It would be obvious that this kind of performance would come at a price meant for exclusive customers. The Pierobon X80R will be showcased at the 2015 EICMA motorcycle show in Milan which starts tomorrow.