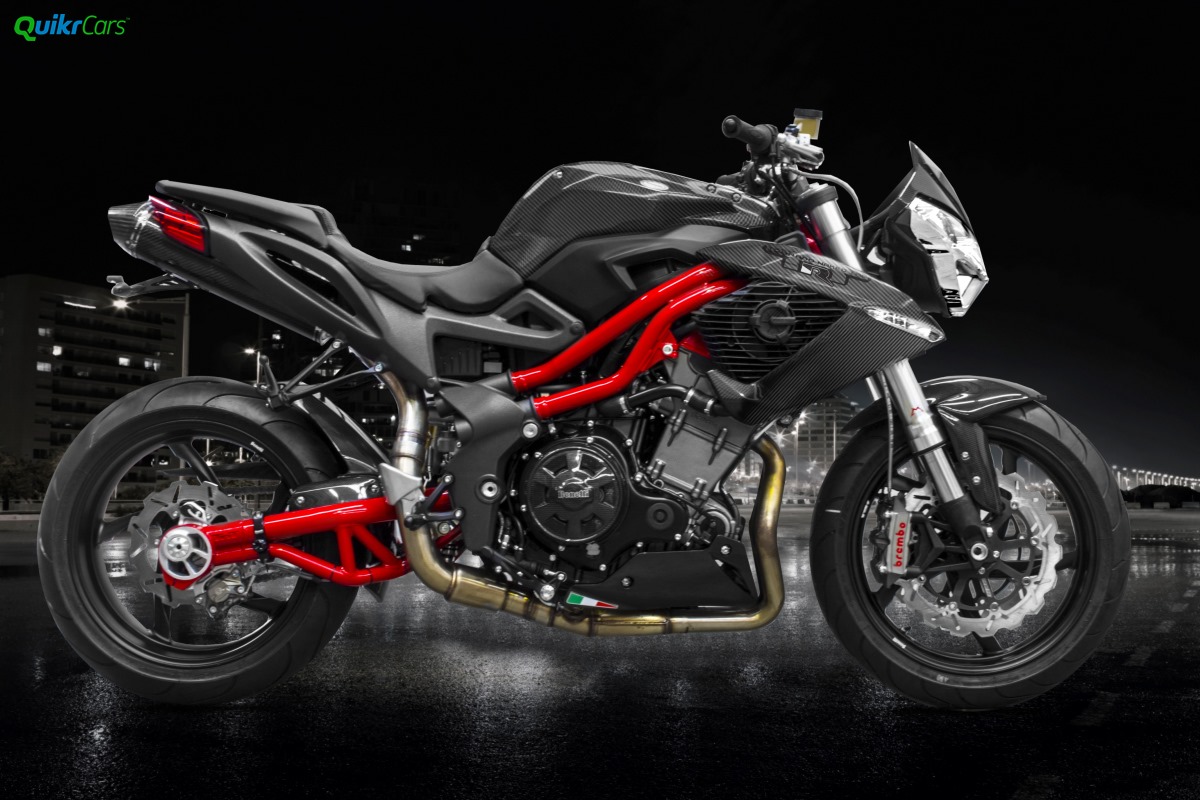 The oldest motorcycle manufacturer, Benelli has taken the back seat for a very long time compared to other Italian manufacturers like Ducati, Aprilia and Moto Guzzi. Benelli has brought us some great bikes such as the Tornado, TNT and TRE models but has not quiet been able to get the attention it deserves.
The bikes from Benelli such as the TNT are fantastic bikes with a great engine and killer looks, but, unfortunately they have been plagued by maintenance and reliability issues. Though Benelli has a rich heritage and history with many titles to its name in the racing world, the quality of its bikes have taken a toll on the image of the Italian brand.
The recent takeover by the Qianjiang Group has been very confusing to the customers. The past reliability issues and now the ownership by the Chinese group somewhat does not really create a good image for the buyers. Moreover, Benelli has been busy giving way to simpler lower segment motorcycles like the TNT 25 rather than its traditional sexy Italian-designed motorcycles.
However, it appears like the Italian brand is trying to make a come-back by releasing a teaser image of a new bike with a message that says "The Legend is back…". It is very difficult to say anything about the new bike by looking at the teaser image. But it won't be long until we get to see the bike as it will be unveiled at the 2015 EICMA in Milan in just a couple of days.
Enhancing the teaser image provided by Benelli, we can see a very different, modern and flowing design lines unlike any Benelli we have seen. This makes it difficult to understand which "Legend" Benelli is referring to exactly. But, the enhancement has unravelled some details in the lower part of the bike, especially the tyres. The tyres seem to be having huge treads along with spoke wheels which leads us to believe that the new bike from the Pesaro factory could be a scrambler or off-roader or an adventure bike. It is very strange because the upper portion of the bike and its design lines do not seem to really go together with the lower portion of the new bike from Benelli. But, it would be wrong to make any conclusions about the bike before we can see it completely keeping in mind the out-of-the-world design of the TNT.
With many riders getting on well with the classic scrambler styled bikes from the likes of Ducati and Triumph, we feel that this new direction for Benelli would be nothing but beneficial, given the new bike is really a scrambler. Will this new bike be Benelli's chance to prove its mettle and bring back its name on top among the other Italian brands? Let us wait for a couple of days and see what Benelli has really been cooking.