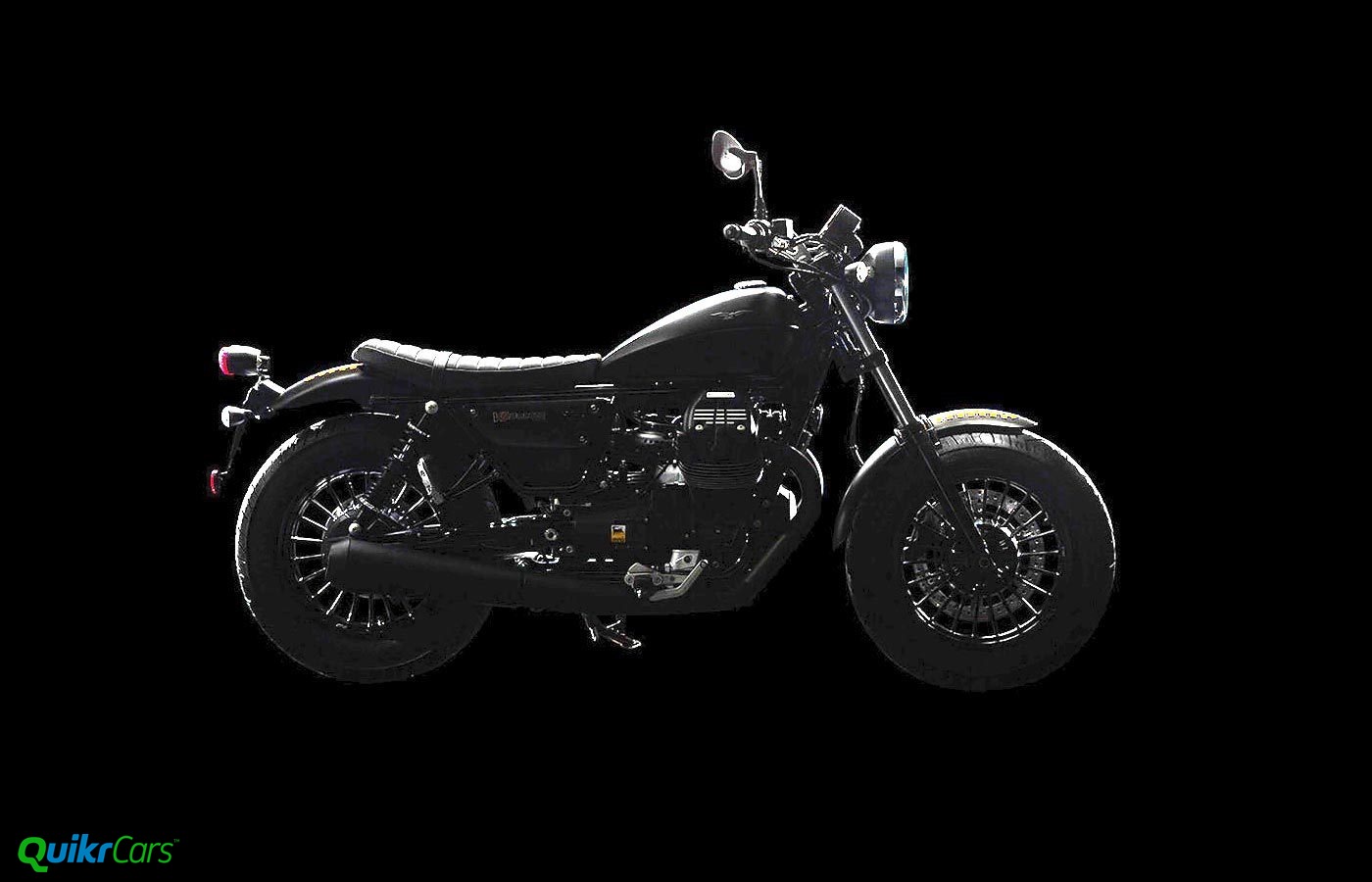 Moto Guzzi, the Italian motorcycle manufacturer has just revealed a teaser image of the new 2016 Moto Guzzi V9 on its website. This new teaser for the retro styled cruiser comes just ahead of next week's EICMA motorcycle show in Milan.
The 2016 Moto Guzzi V9 arrives at a time when Triumph revealed their new Bonneville range with a new bigger water-cooled engine and electronics. It appears like Moto Guzzi is all set to take on the new Bonneville T120 from Triumph with its all new V9.
Without any technical details released, guess work is the most we can do about the new bike from Moto Guzzi. The 2016 Moto Guzzi V9 seems to have a retro styled look slightly similar to the Moto Guzzi V7 II range and has the traditional iconic longitudinal 90-degree V-twin power plant. The V9 appears to be slightly taller and has a smaller fuel tank than the current V7 II models.
The new bigger engine might be an update to the existing V7 II range powered by the 744 cc mill. We can expect the new engine to develop more power and torque while still maintaining the unique Moto Guzzi refinement. From what we saw with Triumph, the new engine from Moto Guzzi might be as a result of the compliance to the new emission regulations.
Earlier in October this year we saw some spy pictures of another bike from Moto Guzzi which looked like a smaller version of the Moto Guzzi Audace. Speculation was that the new bike would have the engine from the V7 II. Now that we have the V9 coming up, it could be possible that the spied bike will sport the new bigger engine. Also, a bobber styled bike was spotted at around the same time from the Italian manufacturer.
Although the Italian brand of Moto Guzzi is overshadowed by brands like the Harley Davidson, Indian, Victory and Triumph in the USA, it has quiet a following in the European market. Piaggio Group recently launched their first new exclusive Motoplex showroom in India at Pune. With the Italian Moto Guzzi being part of the Piaggio Group, we can expect the new bikes to arrive in India as well in the near future. Next week at the 2015 EICMA, we can expect to see the new V9 and the other bikes which were spied earlier at the Moto Guzzi stands.