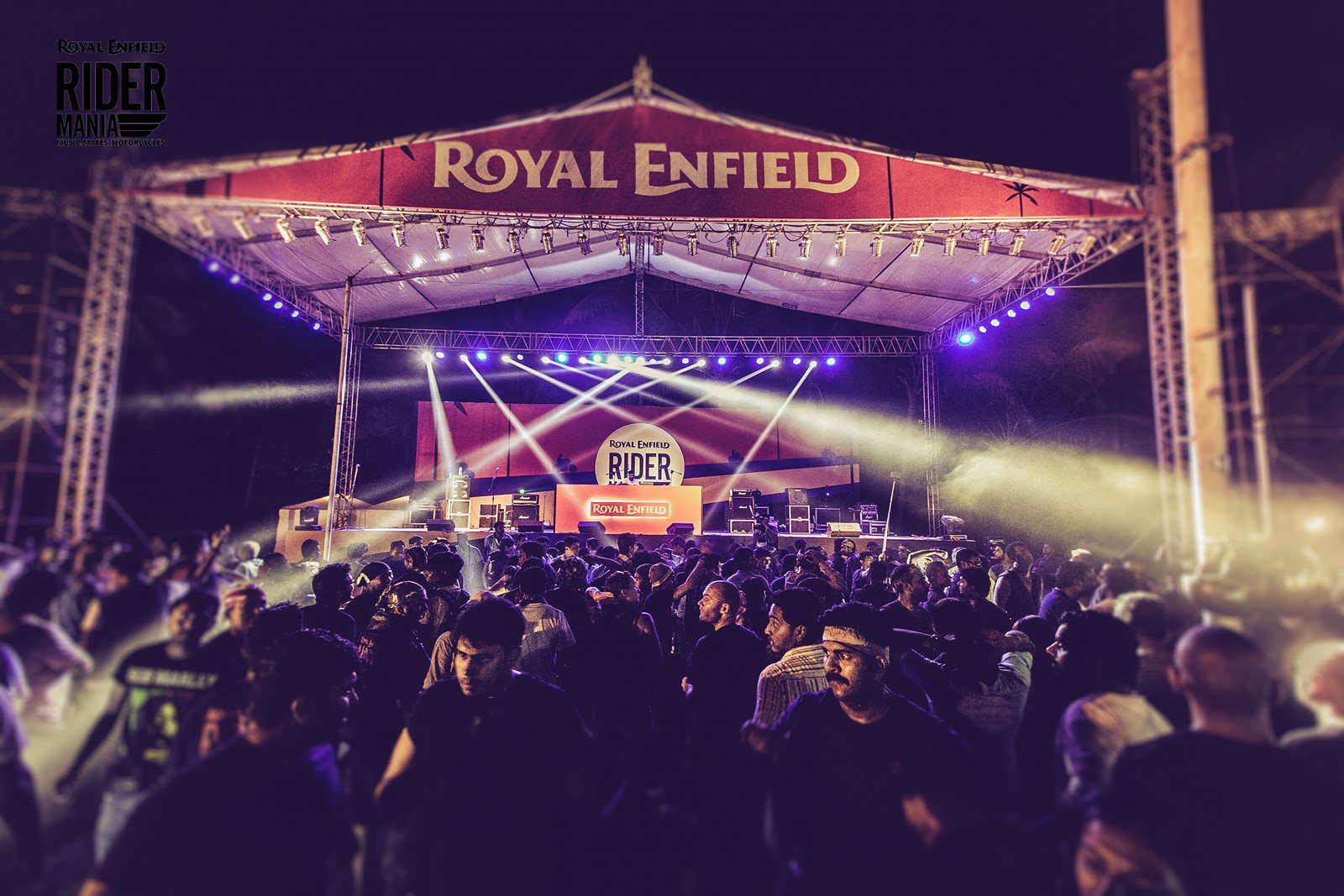 The Royal Enfield Rider Mania is back with a bang this year and will be hosted in Vagator, Goa from 20th to 22nd November. Vagator will be filled by the iconic thump of thousands of Royal Enfield motorcycles and swarmed by the 'Bullet' enthusiasts from all over the country. The biking fest is expected to draw a huge crowd of over 6000 riders this year.
The Rider Mania by Royal Enfield is held every year at different locations and is hosted by various Royal Enfield biking clubs. The Rider Mania came into picture in the year 2003 and has grown to become one of the largest motorcycling gatherings in India over the last decade keeping in line with the Rider Mania's main mantra to be bigger and better every year.
The Royal Enfield Rider Mania 2015 is packed with traditional events along with some new additions and is sure to keep biking enthusiasts of all kinds entertained for the whole weekend. The event will be spread across four different venues namely, the Hilltop, Hilltop Ground, Lounge and the Dirt Track. Events will be held simultaneously at all the locations. There are over ten different and exciting events planned for the Royal Enfield Rider Mania 2015.
Every day morning will see organized Breakfast Rides exploring the natural trails of Goa along with the local Royal Enfield clubs. Travellers and adventurers will find the Long Distance Travel Forum the place to be where they can revel in sharing riding tales and mingle with fellow wanderers.
For the people who like to get more action and get dirty, events such as the slow race, beer drinking, dirt track races, arm wrestling, carry your bike and more will be the appropriate event to participate and enjoy in. This year, making a debut will be the Dirt Track Racing Training event where riders can learn and hone their skills in negotiating tough terrains and riding in the mud with help from professional dirt track racers.
Being the most important part of the Rider Mania, some of the greatest indie music giants will create the perfect ambience and set the mood with their amazing performances all weekend. The expectations are high this year with names like Indian Ocean, Karsh Kale, Raghu Dixit Project, Dualist Inquiry, F16 and DJ Nucleya set to perform at the event.
Registrations are open for the 2015 Royal Enfield Rider Mania motorcycling pilgrimage at the official Royal Enfield website. People from various cities can get in touch with their closest dealership to organize and ride in groups to be at the Rider Mania this year.