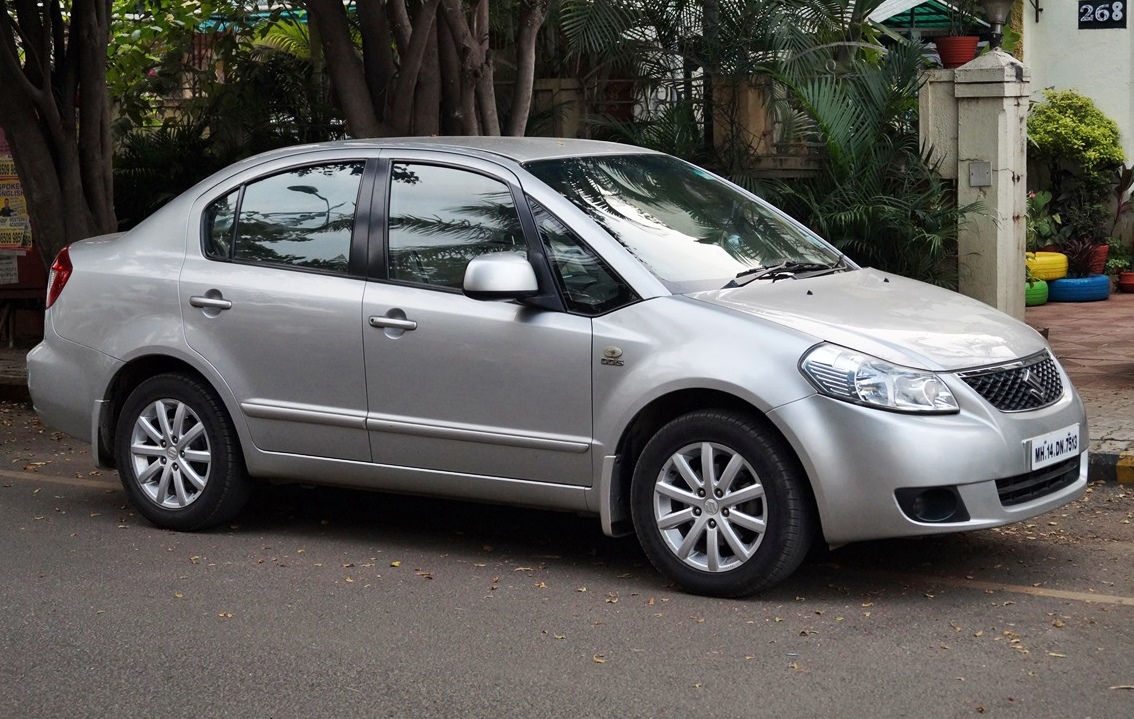 About the car
The Maruti Suzuki SX4 was a premium sedan from Maruti and was launched in 2009. Due to its crossover DNA, the SX4 had quite a path-breaking design with a masculine appeal, rich interiors and pretty impressive driving dynamics, the Maruti SX4 was one of the most competent mid-sized sedans available in the market.
The SX4 was made available in two engine options. The first one was a 1.6-litre, VVT petrol engine which was are offered with a manual and an automatic transmission option, while the 1.3-litre, Fiat sourced engine with 88bhp of power was available with a five-speed manual transmission. The SX4 came in VXi / VDi and ZXi / ZDi variants with further options of leather seats. There was also a CNG version available in the SX4. Airbags, ABS with EBD, automatic climate control, steering mounted controls are some of the features found on the SX4.
The SX4 is a spacious car inside with large comfortable seats. However, at the rear it is a bit difficult for the third passenger due to the protruding backrest at the centre of the rear seat. It has a huge boot that can accommodate the largest of luggage.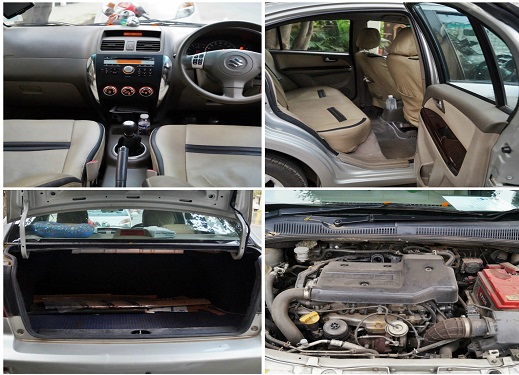 What to look for
The Maruti Suzuki SX4 is not in production now, but still is a good sedan to use. There are many SX4s available in the used car market. Check the clutch as SX4s clutch is prone to getting hard pretty early. Wheel bearing noise is also something to pay attention to. Clutch plate occurs around 50,000kms. Brake pad wear occurs around 20000-25000 kms, depending on usage. Check for AC cooling, battery, electrical, power window switches and tyre wear.
Frequently replaced parts price:
Front Bumper- Rs.2525
Rear Bumper- Rs.3764
Headlamp Assly.- Rs.4175
Tail Lamp Assly.- Rs.2575
Clutch Assly.- Rs.3085
Front Shock absorbers – Rs.2855
Rear Shock absorbers -Rs. 1950
The prices of the SX4 range from Rs.3 lakhs to 4.5 lakhs. Newer models may cost Rs.5 lakhs to Rs. 5.5 lakhs. The SX4 is a rugged looking car with a tall stance. It is a sedan with SUV like proportions and a high ground clearance. The engines offer decent fuel economy and also good performance, especially the petrol.