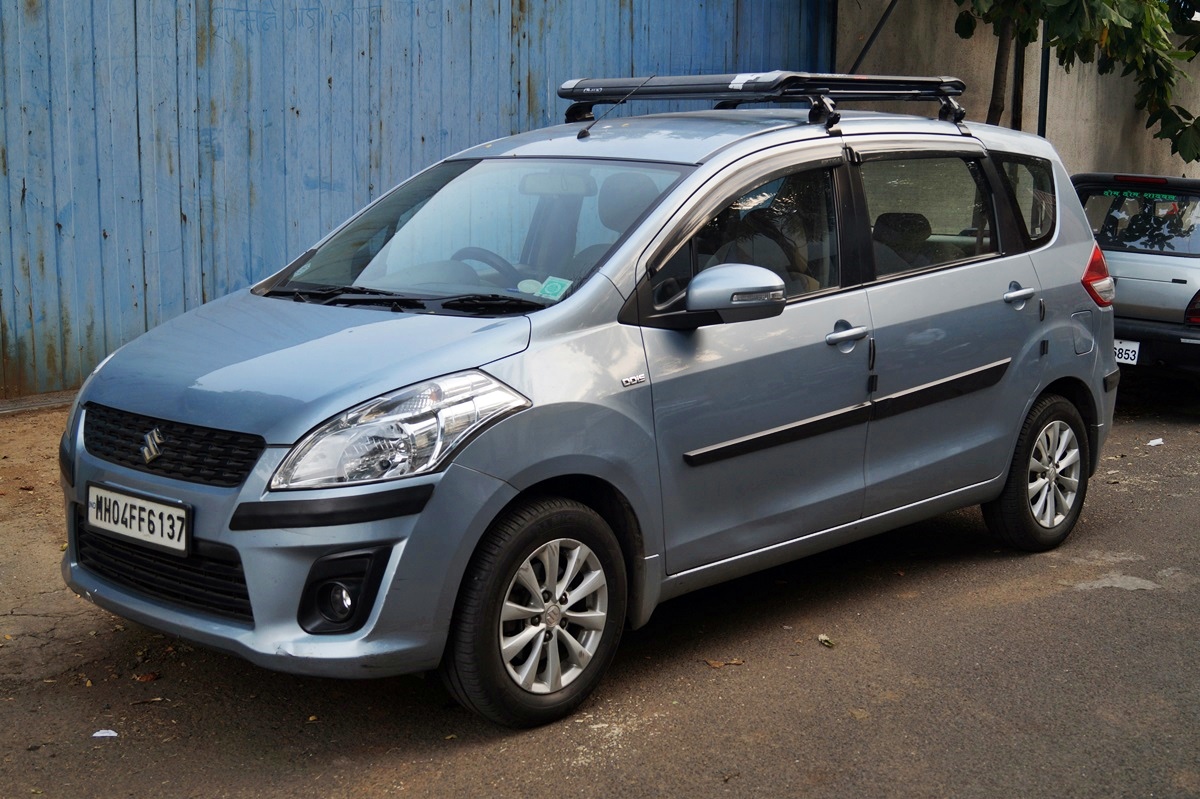 About the car
The Ertiga is a Multi Purpose vehicle (MPV)from Maruti and was launched in 2012. The Ertiga was launched as an affordable MPV or family car and soon found acceptance not only by personal car buyers but also as by commercial fleet owners. The Ertiga comes across as pleasant looking MPV which is compact and easy to use withing the city as well as inter-city travel by the highways.
The Maruti Suzuki Ertiga is based on a stretched Swift platform and comes in both petrol as well as diesel options The petrol is a 1.4-litre engine that puts out 94 bhp of power and 130Nm of torque. This is a refined and smooth engine. The diesel Ertiga gets the 1.3-litre engine sourced from Fiat that does duty on the Swift too, however, the Ertiga gets this engine with 88bhp of power instead of 75bhp. It is a refined engine with good power delivery, though it has a pronounced turbo lag.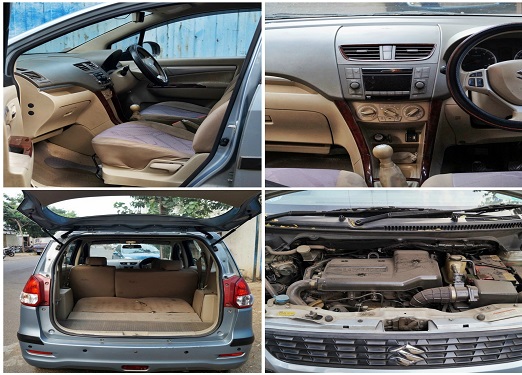 The Ertiga is spacious vehicle inside, though it does not look so from the outside. It is a seven-seater MPV and has two rows of seats at the rear. The third row is best suitable for kids and adults may find it cramped.
What to look for
Used Etrigas are usually ones with higher running on the odometer. Suspension wear and tear is something to be checked. Check the steering column for rattle. Underbody damage. Is something to be looked for. Clutch plate wear may occur around 40,000-50,000kms and would need replacement. Brake pad wear occurs around 25000-30000 kms, depending on usage. Check for AC cooling. Battery replacement might be needed for 3 year old cars. Check if all documents are in place, including insurance etc.
Frequently replaced parts price:
Front Bumper- Rs.1625
Rear Bumper- Rs.2300
Headlamp Assly.- Rs.2599
Tail Lamp Assly.- Rs.1100
Clutch Assly.- Rs.3320
Front Shock absorbers – Rs. 1800
Rear Shock absorbers -Rs. 1944
Ertigas are now available as used car . A 3 year old vehicle will cost around Rs.5 lakhs and a more recent one can be found around Rs.6 – 6.5 lakhs. The Ertiga is suitable for larger families and is a very practical people mover. It is a reliable and affordable seven-seater that is good looking and also is well-proportioned.